When Are Taxes Due in 2018? This Year, It's Not April 15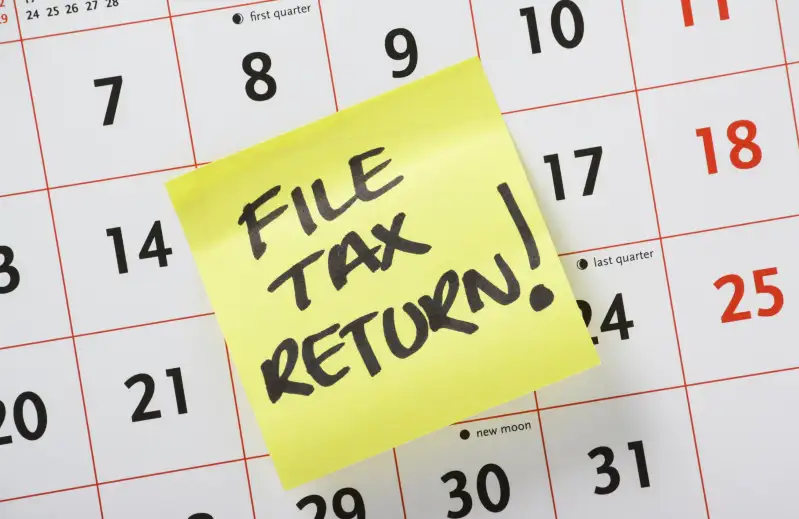 Thinglass—Getty Images/iStockphoto
Traditionally, tax day is April 15, but if you're a procrastinator, you're in luck because this year's tax deadline gives taxpayers a couple extra days.
Are you wondering, when are taxes due? You're not alone: The question is a top search query people type into Google — probably because the answer can be a little bit more complicated than it first appears.
Tax Day is not April 15 this year. Instead, American taxpayers have until April 17, 2018, to file their 2017 tax returns.
Why? As per the I.R.S., the regular April 15 tax day is postponed when that date falls on a weekend or legal holiday. This year, April 15 is a Sunday, which ordinarily would push the deadline to Monday.
But Monday, April 16, is also the observation of Emancipation Day, a legal Washington, D.C., holiday commemorating Abraham Lincoln's signing of the Compensated Emancipation Act, which ended slavery in the nation's capital on that day in 1862. Under federal tax law, District holidays get the same legal clout as their national counterparts when it comes to determining tax deadlines.
The result is that the tax deadline for 2018 is actually Tuesday, April 17. (Last year, filers got even more time to pay their taxes because Emancipation Day fell on a Sunday, so its observation was pushed forward to Monday the 17th, making Tax Day Tuesday, April 18 in 2017.)
An April 17 tax day also gives you two more days if you need to file for an extension, but remember: This doesn't give you additional time to pay what you owe. So if you take the extension but don't make an estimated payment of what you owe, you could be looking at penalties and interest on top of any outstanding tax payment. And hey, it's only January: Why put it off when you still have three months until the deadline?