When Do Student Loan Payments Start Again?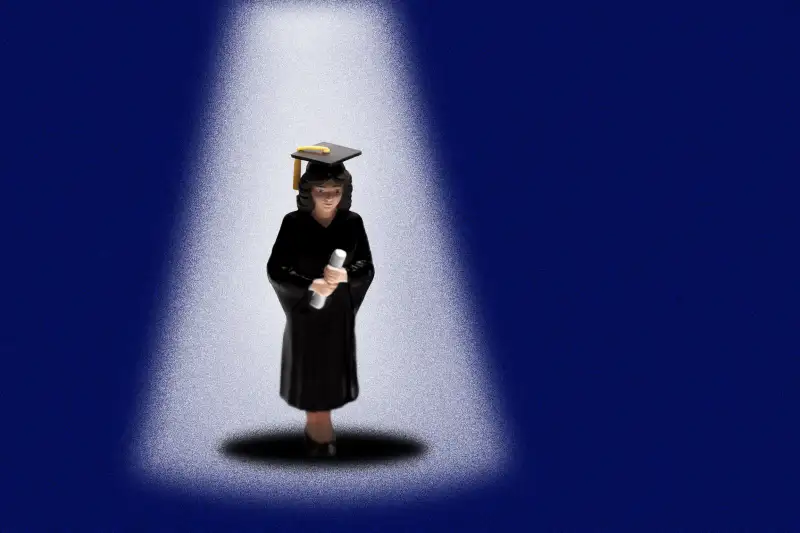 Federal student loan borrowers will have to resume making loan payments in the next few weeks after a more than three-year-long break from loan bills.
The student loan forbearance — which paused payments and interest accrual since March 2020 for most of the country's 43 million borrowers — is officially over. It began winding down in September, when interest began accruing again. Most borrowers will have a bill due in October.
Here's a closer look at what's ahead for folks with student loans.
Student loan repayment timeline
The Education Department planned an extended return-to-normal period for borrowers, starting in September and running through next year:
Interest on federal student loans began accumulating again on Sept. 1. In addition to pausing payments, the student loan moratorium halted interest accrual to keep balances from climbing while borrowers took a break from paying their loans.


In October, the first student loan bills will come due. The exact date will vary, though loan servicers are required to give borrowers at least 21 days notice before the payment is due.
To help borrowers ease into repayments, the Education Department is giving them a 12-month "on ramp" — running from Oct. 1, 2023, to Sept. 30, 2024.
During the "on ramp" period, the Education Department won't place the loans of borrowers who miss payments into default nor consider the loans delinquent. The department also said it won't report any missed payments during this period to the credit bureaus or debt collection agencies. (In effect, missed student loan payments won't hurt credit scores during this time.)
Additionally, the Biden administration recently announced a new and far more generous income-driven repayment (abbreviated IDR) plan available to most borrowers with federal Direct loans — called the Saving on a Valuable Education or SAVE plan.
The SAVE application is already live. This plan is designed to help borrowers pay only what they can afford by pegging monthly payments to a percentage of the borrower's "discretionary income" (i.e. income after necessities). Additional benefits are coming in July 2024, such as reducing monthly payments to 5% of discretionary income for borrowers of undergraduate loans, down from the current 10%.
If you need to contact your loan servicer about your October payment, you should expect a long wait time. All loan servicers have warned of high call volumes and longer-than-normal wait times, and some borrowers have reported spending hours on the phone before being connected with a customer service representative.
"The fact of the matter is, the system was not built with the idea of 40 million people all going into repayment at exactly the same time," Betsy Mayotte, the president and founder of The Institute of Student Loan Advisors, a nonprofit organization that provides free advice to borrowers, previously told Money.
Student loan payment pause ending: What to know
Here's what else you should know about restarting payments.
What can borrowers do to prepare for restarted student loan payments?
Experts say there are several ways you can — and should — prepare for student loan payments to resume.
For starters, you should find out if you will have to work with a new loan servicer (possibly needing to create new login credentials or update payment and contact information). According to the Consumer Financial Protection Bureau, more than 40% of borrowers may have to deal with a new servicer when payments restart due to a large number of loan transfers during the pandemic.
Other ways to prepare include checking your loan balance, choosing a repayment plan, starting a budget and exploring what other forgiveness or federal assistance options you may be eligible for.
If you're worried about affording your payments when they restart, it's especially important to contact your loan servicer to discuss alternatives — and to see if you qualify for one of the four income-driven repayment plans (and especially the SAVE plan) offered by the Education Department.
How will Biden's new debt forgiveness plan affect student loan payments?
After the U.S. Supreme Court struck down Biden's marquee plan to forgive up to $20,000 of student loan debt per borrower in June, Biden vowed to find another way to cancel a large swath of debt.
Currently, the Biden administration is attempting to cancel student loan debt using the Higher Education Act, but experts say this process will take time. Loan bills will be due well before any potential forgiveness would come from this new plan. Like Biden's old forgiveness program, this new one may also face legal challenges that could further delay the timeline.
How much will you have to pay when student loan payments resume?
According to the Federal Reserve, the average federal student loan payment before the pandemic was just under $400 per month, and the median payment was $222. A recent analysis from Wells Fargo similarly found that the typical borrower will owe between $210 and $314 a month when payments restart.
However, for those who have already signed up for the new SAVE repayment plan, that amount will likely be much lower.
Still, research shows that borrowers are expected to struggle when payments turn back on. According to one survey by the data firm Morning Consult, 62% of borrowers anticipate missing at least one payment when they resume.
While payments were paused over the last three years, the cost of living skyrocketed, and many borrowers have had to put the money they would have been using to pay their loans toward basic necessities.
"For a lot of people," Mayotte recently told Money, "that money just isn't there anymore."
More from Money:
Here's How Much of Your Income Should Go to Student Loans Each Month
Why Restarting Student Loan Payments Won't Ruin the Economy After All
How the Restart of Student Loan Payments Could Hurt (or Help!) Your Credit Score