3 Times When Prepaid Debit Cards Are The Way to Go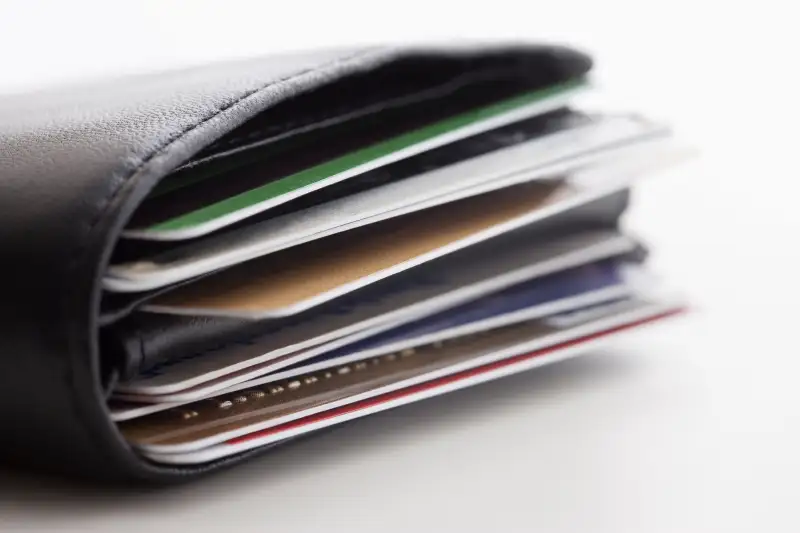 Image Source—Getty Images
Prepaid debit cards are on a roll. About 23 million U.S. adults regularly use reloadable cards, which let you deposit money into a special account and then spend it at any merchant that accepts plastic. That's an increase of about 50% over two years.
But does a prepaid card deserve a place in your wallet? The simple answer:
A prepaid card may be a good idea if you're looking for a creative way to budget your money, or if you need a way to get money to a family member.
But it's probably best to choose another option if you're trying to build your credit history, or if you already have access to a debit or credit card with low fees.
Here's a closer look at when prepaid cards can be a good choice — and when they're not.
When prepaid debit cards excel
1. You want to guarantee that you don't overspend
Once you've exhausted the funds on a prepaid card, you generally can't use it again until you load more money into the account.
2. You can't open a bank or credit card account
If you've had issues with bank overdrafts, account closings or paying back credit in the past, mainstream banks might not open an account for you. You could go to a financial institution that offers second chance banking instead, but a prepaid debit card can also be a good way to help you manage your finances and pay bills.
3. You want an easy way to provide money to someone
Many prepaid debit cards can be authorized for use by children as young as 13, so they could be a way to give your teens an allowance=. And the cards are a low-risk way to help kids learn about money, since they can neither be overdrawn nor accrue a credit balance.
When funds run low, parents can simply reload the cards online — no bank visit needed. This could be especially helpful if your "kid" is a college student who's away at school.
The person you send money to doesn't have to be a minor. John Mitchell is an attorney who splits time between Houston and Guadalajara, Mexico. He says he's put money on his wife's prepaid card during times when he was in the U.S. and she was in Mexico because it was cheaper and more convenient than sending money abroad.
"Loading the card was easy and took about two minutes. There were no lines and no forms to fill out," he says. "The money was available in five minutes and she could go to an ATM in Mexico or use the card in a store or restaurant."
Read Next: These Are the Best Credit Cards of 2015
What to watch out for
Before you sign up for a prepaid card, investigate the related fees. You may be charged a small amount to purchase the card, usually around $5. In addition, you might also be charged a monthly fee of around the same amount, although the fees can sometimes be waived if you sign up for direct deposit or agree to make a certain number of purchases, often 30 per month.
Other commons fees include charges to reload money, make an ATM withdrawal and make balance inquiries. There might also be inactivity fees as well as charges for attempting to make a purchase when there aren't enough funds in the account.
You'll also want to understand the protection the card has. Some card companies offer FDIC insurance, which could protect your money up to $250,000. Not all issuers have this feature, though.
In addition, you'll want to ask whether the company has a zero-liability policy. This means you aren't responsible for unauthorized charges if your card is lost or stolen. Also, you can contact the issuer to cancel the old card and have them send you a new one with the correct amount loaded on it. Carrying a card with zero-liability protection can be preferable to carrying a large amount of cash, which simply disappears if it's lost or stolen.
When prepaid debit cards may not be smart
1. You're trying to establish credit
Prepaid cards don't have credit lines and generally don't report your spending habits to credit agencies, so they won't help you if you're trying to improve your credit score. If want to build up your credit history, you may be better off with a secured credit card.
2. You have a free checking account or credit card with low fees
If you open a checking account that provides a free debit card, or get approved for a credit card without high fees, these options may be cheaper than prepaid cards: You don't have to worry about things such as paying fees to reload money.
But you'll want to make sure that you don't run up high balances on the credit card, or have a problem with overdrawing your checking account, since the interest charges or overdraft fees could wipe out any potential savings.
The bottom line
Reloadable debit cards can be a good choice for people who aren't well-served by other bank options. If you don't already have access to a low-fee account, or you want an economical way to send money to others, consider getting started with a prepaid alternative.
The other side of the coin: This Is Why Prepaid Cards Are Still Risky
More From NerdWallet: