Whole Foods' First Lower-Priced Store Will Open in L.A. in May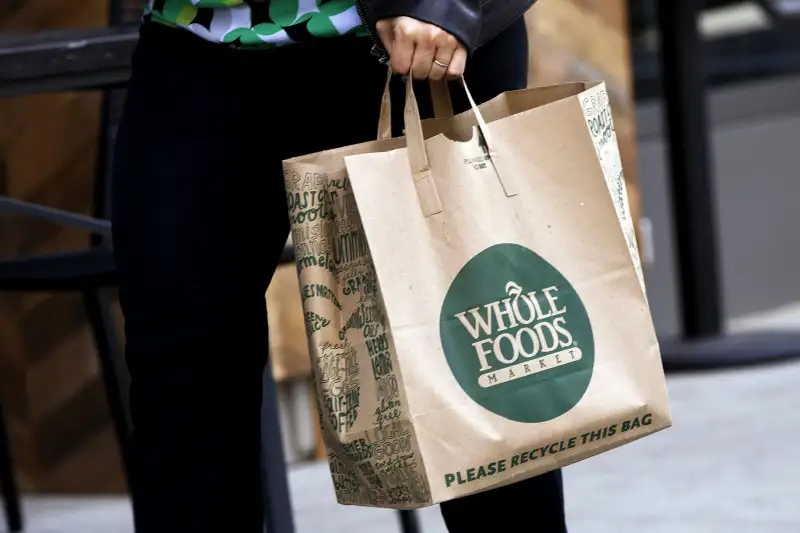 Bloomberg—Bloomberg via Getty Images
Don't expect cheap prices, but the new 365 by Whole Foods Market does promise lower-prices than the usual high-end grocer's typically offering.
So think maybe instead of $6 asparagus-infused water, $3 infused water.
The 365 concept is designed to appeal to younger shoppers, specifically those between 18 and 34, who want all-natural foods at more affordable prices the Austin, Texas, company has said previously, according to the L.A. Times.
The perfect spot to test such an idea? Young, hip, food-concerned L.A. The company's first 365 store will open in the city's Silver Lake neighborhood on May 25.
Whole Foods' shoppers may already be familiar with the 365 label, as the shop's value brand bears the same moniker and can currently be found in stores.
Read Next: 7 Emerging Low-Cost Supermarkets That'll Save You Big Money on Groceries
The company plans to reduce costs by slashing the number of workers employed in the store and the variety of products offered. Unlike regualr Whole Foods stores, there won't be any butchers on hand to custom slice your meats or cheesemongers to recommend nibbles to pair with your vino.
Whole Foods intends to open three 365 stores this year and up to an additional 10 next year.
Read Next: The Real Reason Whole Foods is Launching Cheap, Millennial-Friendly Stores
The company is pinning high hopes on these new offerings to help the brand fight intense competition from bargain grocery chains like German-based Aldi and Trader Joe's. It also hope to reverse several quarters of sluggish sales. Investors should be wary, though, as this plan may be a face-saving move in case its existing expansion strategy doesn't work out, as Money pointed out last year.