It Doesn't Matter That Amazon's Music Streaming Service Is Lame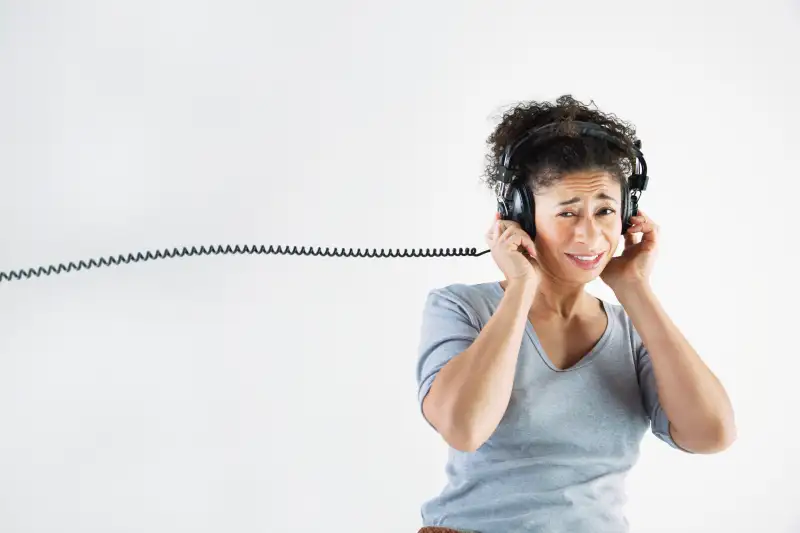 Within hours of Amazon introducing its music streaming service, Prime Music, the consensus among critics and observers is that the service is … okay.
While Amazon played up the fact that Prime Music has "unlimited, ad-free streaming" and a catalogue of "over a million songs," anyone and everyone evaluating the service was quick to point out that players in the streaming scene such as Spotify have well over 20 million songs. "It's hard to tell who is the target audience for Amazon's service. If it's a consumer mass market play, there are still some big gaps," TechCrunch observed, noting that 9 of the current top 10 in the Billboard Top 100 were not available last week via Prime Music streaming.
Businessweek called the service "half-baked," declaring "there is little reason to believe that Prime Music will lure people away from Spotify or Rdio." The tech columnist at USA Today agreed: "If you're already a paying subscriber to Spotify, or huge fan of Pandora, nothing in Amazon's new Prime Music offering, introduced Thursday, will make you want to switch."
Prime Music's reception in the marketplace bears an eerie resemblance to that of another streaming service, which also happens to be an Amazon product. Tech and entertainment writers have long argued that Amazon Prime's streaming video options were no match to Netflix, which has a far more robust catalogue of TV shows and movies.
When Prime Instant Video was still new, critics bashed its "dismal lack of popular and recent titles." Likewise, music critic Bob Lefsetz called Prime Music a "disaster" because, among other reasons, there are so many holes in the catalogue it'll inevitably frustrate subscribers. "Now Bezos wants me to waste time, which nobody has any of, to click around and find the music I want to hear on his service, ultimately being disappointed in a fair share of my efforts?" Lefsetz wrote. "This is not a benefit, this is a DISTRACTION!"
Much of the Prime Music criticism is completely valid. But it probably doesn't matter. Amazon customers are not only likely to see Prime Music as a benefit, but as the best kind of benefit, one that's totally free, passed along by those generous benefactors in Seattle. Amazon Prime was born as a two-day delivery service—buy as much as you want on the site and get two-day shipping for $79 annually—and that's what the average subscriber still thinks he's paying for. All the extras, including video streaming, some free Kindle ebook rentals, and now, Prime Music, tend to be viewed as just that, as perks or extras.
It's hard to complain about a service being somewhat subpar when the service being provided is free. Or at least when it feels like the service is free. Of course, you're paying for the service, via your subscription fee—now $99, up from the original $79—plus all of those purchases you're making at Amazon. But it still sorta feels free. For that matter, the "free" two-day shipping isn't really free either; it's more like a flat prepaid payment of $99 for a year's worth of shipping.
By bulking up what's included in the Amazon Prime service package, Amazon is using a tactic out of the storied cable TV bundle playbook. The average pay TV subscriber watches only around 17 channels, yet his package includes 100, 200, perhaps 700 more options. Paying $90 per month for a mere 17 channels sounds like a lot. But when that $90 gives the customer a bundle of 600 channels, it feels like a much better value—even if you never watch 573 of them. Similarly, Amazon Prime members are likely to feel like they're getting good value for their Prime bundle, even if they rarely or never take advantage of the streaming options and other extras.
Just knowing that these extras are part of the package helps convince some consumers that a Prime membership is worthwhile. And if they actually use those streaming options for hours and hours, week in, week out? That works out well for Amazon too, because the more time spent on the site, the more likely a subscriber is to be tempted into making purchases. And the more likely a subscriber is to feel that an Amazon Prime membership is an absolute essential. Subscribers will only head more in that direction as Prime Music adds to its song list, which is sure to happen in the same way that Prime Instant Video has expanded its catalogue, adding HBO shows like "The Sopranos" in April.
And hey, remember, it's all free for Prime subscribers!