Black Friday Deals Helped These Retailers Beat 2015 Sales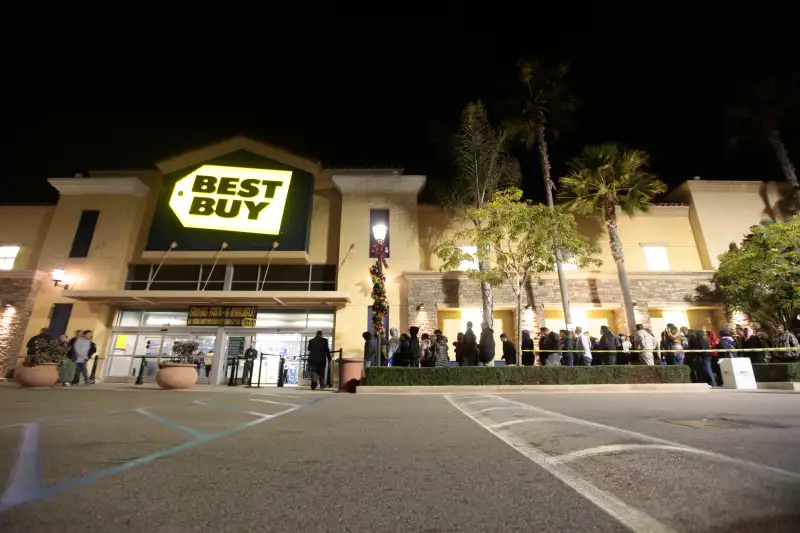 Wal-Mart, Target and Best Buy—and, unsurprisingly, Amazon.com—were early winners as shoppers kicked off the holiday shopping season by splurging on electronics such as ultra-HD TVs and gaming consoles including Sony's PlayStation 4, analysts said.
Brick-and-mortar retailers offered more promotions and greater discounts starting on Thanksgiving day, hoping to win over shoppers, who have increasingly turned to online retailers, notably Amazon.com Inc.
"While crowds were strong, we believe that most consumers at this early stage responded solely to promotions, especially at lower- and middle-tier retailers," BTIG analysts said in a note.
Store traffic over the holiday shopping weekend was about 2 percent higher compared last year, the National Retail Federation (NRF) said.
But the discounts also had a downside, with the average amount spent slipping 3.5 percent.
Read: Amazon Doesn't Always Have the Best Prices for Holiday Shopping
J.C. Penney Co Inc and Macy's Inc were among department stores that had more promotions this year, Deutsche Bank analysts said.
Wal Mart Stores Inc, Target Corp and Best Buy Co Inc have all raised wages since last year, helping to improve service and keep shelves well-stocked.
Wal-Mart and Target have also significantly increased the number of items on their online stores to better compete with Amazon, Craig Hallum analysts said.
More than 50 percent Wal-Mart's Black Friday promotions, both online and stores, were on consumer electronics, compared with 33 percent at Amazon and 20 percent at Target, according researcher Clavis Insight.
Data analytics firm RetailNext said it the entire four-day weekend to account for 18-21 percent of overall holiday revenue.
Black Friday has traditionally been the biggest shopping day of the year for traditional retailers but its importance has waned over the years as online retailers offer greater convenience and discounts year-round.
The NRF expects total sales this holiday season to increase by 3.6 percent to $655.8 billion.
Read: The Best Cyber Monday Deals of 2016
Amazon, which also discounted heavily, said on Friday the number of items sold this Black Friday would surpass last year.
Apart from electronics, beauty products and overall sold well over the holiday weekend, analysts said, but handbag sales were muted.
Overall, traffic trends appeared to be healthy, with strength at footwear maker UGG, owned by Decker's Outdoor Corp , and Gap Inc, the biggest surprises, Jefferies & Co analysts said in a client note.