Save 50% on This Wireless Charging Station With Thousands of 5-Star Reviews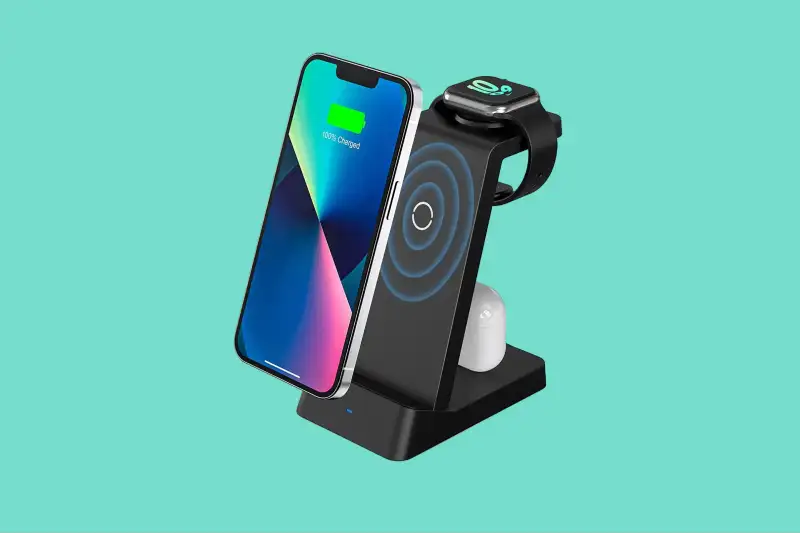 Are you a tech enthusiast who loves the newest products without breaking the bank? If so, we have some exciting news for you! Amazon has slashed the price in half for its top-rated charging station, and you can grab yours for $24.
Wireless charging has made our lives so much easier. No more worrying about carrying around a tangled mess of cords and finding the right ones for each of our devices. With a wireless charging station, you can power up multiple devices simultaneously, eliminating the need to keep track of all the cords. Plus, you'll get to declutter your space significantly, since you can store all of your devices in one spot.
One charger for all your devices
The wireless charging station from Fuvuan is an innovative product that helps make charging your devices easier and faster. It is equipped with a high-quality 18W fast charger and a 3.3-foot type-C cable that can fully charge it in just 2 to 3 hours, providing a quicker charge time that's 30% faster than other iPhone wireless chargers. Additionally, the advanced FCC approval ensures safety and improved heat dissipation while providing temperature control, voltage protection, and short-circuit prevention.
The 3-in-1 wireless charging station also provides maximum convenience. It can charge up to three different devices all at the same time — so you can have your iPhone, iWatch and AirPods Pro all charging simultaneously. This you from having to purchase separate chargers for each device.
The wireless charging station also has a "case friendly" design that allows it to charge directly through any phone protective case up to 0.2 inches thick. The blue LED light on the charging pad indicates when it's charging, but don't worry — the soft light won't disrupt your sleep.
Convenience at 50% off
With its easy-to-use design and quality components, this wireless charging station is an ideal choice for anyone looking to streamline their everyday charging experience. Thousands of 5-star reviews on Amazon rave about how this product has made life easier. Hurry and get yours before the limited-time sale ends!