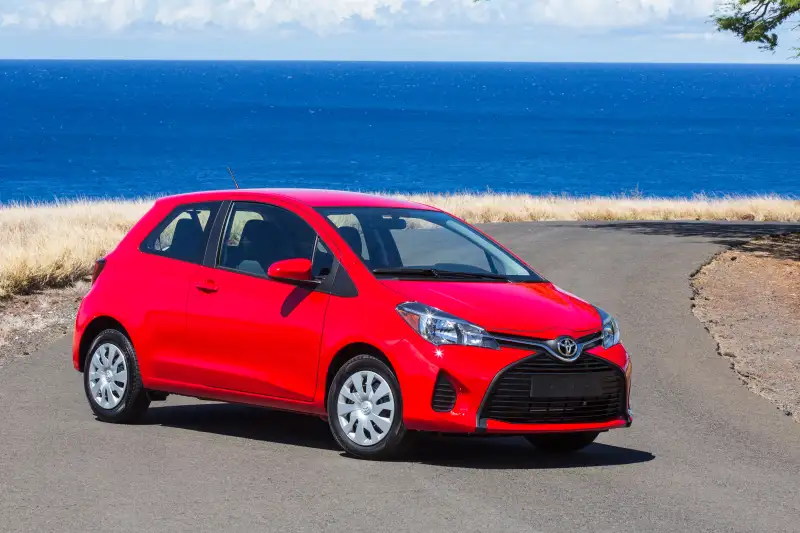 2012 David Dewhurst Photography
At Consumer Reports, we test cars of all shapes and sizes. We experience everything from high-horsepower supercars to models that we wouldn't drive even if they were free.
As the year winds down, we have reflected on our Ratings and flagged those models that trailed in our Ratings. These cars are the worst of the worst.
What makes a car bad that it one of the worst cars of 2015? An insufferably noisy cabin. A spine-jolting, kidney-quivering ride. Underwhelming fuel economy. Wobbly and vague handling. Some cars even manage to have all of those downsides. Those vehicles that are clearly deficient in multiple areas earn scores well below the norm for their class.
As you gaze upon the list of the five lowest-scoring new cars in our rankings, it might seem as if we're picking on small cars. We aren't. In fact, a few small cars do well in our tests and are recommended, including the Chevrolet Sonic and Honda Fit. But low-budget models tend to struggle in our tests, due to the packaging, noise, and performance shortcomings inherent when trying to meet a low-cost package.
The worst cars of 2015 are true stinkers and have the lowest scores in our tests. Regardless of reliability or owner satisfaction, none scored high enough to earn our recommendation. (Scores are on a scale of 1 to 100.)
To avoid one of the worst cars of 2015 and other subpar vehicles, check all of our tested models.
Toyota Yaris
Base MSRP price range: $14,895-$17,670
Score: 47
Despite a face-lift for 2015, the Yaris remains a slow, noisy, and tinny subcompact with a choppy ride and an awkward driving position. Further, the Yaris remains spartan in an age of increasingly better and more refined subcompacts. This two- or four-door hatchback uses a 1.5-liter, four-cylinder engine that delivers weak acceleration. A five-speed manual transmission is standard; a four-speed automatic is optional. That's two gears fewer than most of the competition; you need as many ratios as possible when dealing with an engine as wheezy as this one. The Yaris we tested returned 32 mpg overall. All versions have Toyota's Entune infotainment system, with a 6.1-inch touch screen and phone connectivity. A dealer-installed navigation system is available as an option. If you are set on buying a subcompact from Toyota, the Scion iA might be a better choice.
See our complete Toyota Yaris road test.
Scion tC
Base MSRP price range: $19,385-$22,400
Score: 44
Question: When is a sporty car not sporty at all? Answer: When it's the Scion tC. It certainly looks inviting, and the Scion tC comes with lots of standard equipment, including a touch-screen audio system and a large sunroof. But that's where the good news ends. The Scion tC's stiff suspension and heavy steering shouldn't fool you into thinking this is a performance machine. Handling is entirely humdrum, and even smooth roads produce a jarring ride. Granted, we don't expect a car like the tC to be quiet, but the cabin produces a din of unpleasant engine drone and a tiresome exhaust howl. Need more convincing that the tC belongs as in our list of the worst cars of 2015? None of our drivers thought the Scion tC fit them well; sitting behind the wheel feels like you've descended into a cave. The 2016 tC gets a new standard audio system with a seven-inch touch-screen display, and a standard backup camera. If you want something with a Toyota/Scion pedigree that's truly fun to drive, check out the Scion FR-S—a proper sporty car.
See our complete Scion tC road test.
Mitsubishi i-MiEV
Base MSRP price: $22,995
Score: 35
Some electric cars have impressed us (Tesla Model S, Ford Focus Electric, Nissan Leaf), but Mitsubishi's lackluster effort somehow feels short-circuited in contrast. It's not even because its meager 59-mile range and a six-hour recharge time. It's that the ride is horrendous, acceleration is painfully slow, and the i-MiEV comes with an antiquated interior with fit and finish that feels decidedly third-world cheap. True, zero tailpipe emissions and low operating costs are pluses. But we've driven better golf carts.
See our complete Mitsubishi i-MiEV road test.
Mitsubishi Mirage
Base MSRP price range: $12,995-$15,395
Score: 29
The Mitsubishi Mirage lives up to its name. While its low $16,000 sticker price and good fuel economy of 37 mpg overall might conjure up an inviting image of a good, economical runabout, that illusion quickly dissipates into the haze when you drive this tiny, regrettable car. The Mirage is powered by a small, vibration-prone three-cylinder engine. Handling is so clumsy, it feels scary. To lure customers, Mitsubishi primed the pump with a rather impressive list of standard features. But the car is far too slow and noisy, even for a cheap subcompact. If, for some reason, you're still intrigued, the freshened 2017 model (which goes on sale this spring) will be offered with Android Auto and Apple CarPlay. The company also claims that the car's handling and brakes are upgraded, with enhanced shock absorbers and bigger brakes. We'll let you know if the updated version is any improvement on one of the worst cars of 2015.
See our complete Mitsubishi Mirage road test.
Jeep Wrangler Unlimited
Base MSRP price range: $22,995-$35,695
Score: 20
Meet the lowest-ranked vehicle, the Jeep Wrangler Unlimited. The Wrangler is one of those rare vehicles that basically bombs in our tests, but our subscribers are wild about it—warts and all. In fact, 76 percent of the owners in our most recent satisfaction survey said they'd buy one again. So what's the problem? Driven daily on "normal" roads, the ride is punishing, handling is reluctant, and it drinks fuel like kids devour juice pouches, returning just 17 mpg overall. But there are few vehicles that have a "cool" factor as high as a Wrangler. We get that. We also know that it's impressive off-road. But to use this as an everyday car? Literally, every other vehicle on the market is judged to be better.
See our complete Jeep Wrangler Unlimited road test.
This article originally appeared on Consumer Reports.
More From Consumer Reports:
Consumer Reports has no relationship with any advertisers on this website.