The 10 Worst-Paying Jobs that Require a Master's Degree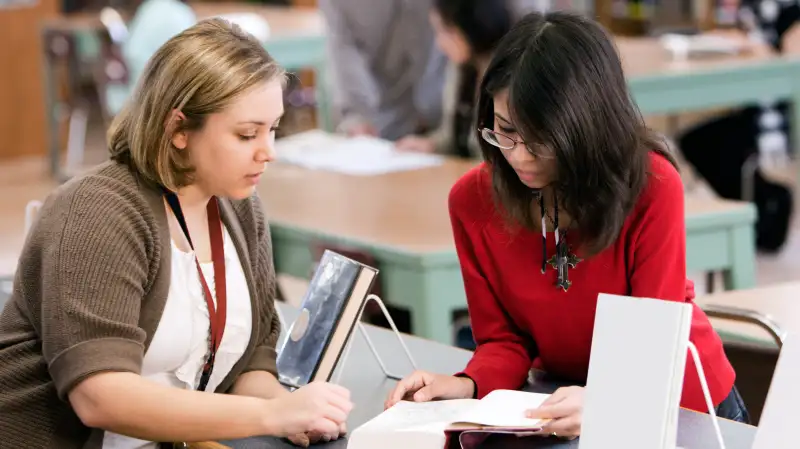 Hill Street Studios—Getty Images
More education doesn't always translate into more money.
Research engine FindTheBest recently analyzed median pay for hundreds of jobs in the latest Bureau of Labor Statistics employment projections report, and found that a master's degree is no guarantee of high pay.
In fact, in a handful of professions that typically require a master's degree, average salaries are below the U.S. median income of $51,058.
Figuring in the cost of a graduate education, it's questionable whether entering these low-pay professions that typically require a graduate degree makes economic sense. Here are the 10 worst paying jobs that typically require a master's degrees, according to FindTheBest:
Median Pay: $33,880
What They Do: Help people manage and overcome mental and physical disabilities so they can work and live independently. Counselors work in many settings, including schools, prisons, independent living facilities, rehabilitation agencies and private practice. Note: Though employment of rehabilitation counselors is expected to grow faster than average for all occupations, pay isn't keeping up.
Median Pay: $40,080
What They Do: Help clients develop strategies to manage emotional disorders and improve their overall wellbeing. In addition to a master's degree, counselors typically need a license to practice.
Median Pay: $45,050
What They Do: Design surveys and collect and analyze data to understand people's opinions and beliefs. Survey researchers work for research firms, polling organizations, nonprofits, corporations, colleges and universities and government agencies. Some survey researchers only have a bachelor's degree but more technical positions require a master's.
4. Marriage and Family Therapists
Median Pay: $46,670
What They Do: Provide counseling to couples and families, and treat mental health and substance abuse problems. Most have a master's degree and must have at least two years of clinical experience and a state license.
5. Curators
Median Pay: $49,590
What They Do: Manage a collection of items for an institution. Most commonly, they work with art or historical items for museums, but curators can also work in galleries, zoos, and botanical gardens. Most curators have an advanced degree in their field of specialty.
6. Archivists
Median Pay: $47,340
What They Do: Collect, organize and manage items that have historical value. Archivists commonly work (not surprisingly) in archives as well as libraries. Most have a master's degree in the field related to their work.
Median Pay: $49,830
What They Do: Work with individuals and families to provide support for coping with chronic, acute and terminal illnesses. They work in clinics, hospitals, senior living facilities and mental health institutions. Though most social workers only need a bachelor's degree, a master's degree, at least two years practical experience and state licensing is required to work in a clinical setting.
8. Historians
Median Pay: $52,480
What They Do: Research, analyze and interpret past events by studying historical information. Historians work in government agencies, museums, historical societies, research organizations, nonprofits and even consulting firms. Most positions require a master's degree, but some research positions also require a doctorate.
9. School and Career Counselors
Median Pay: $53,610
What They Do: Help students develop social skills and succeed in school. Career counselors focus on helping students make career or educational program decision. School counselors work in public and private schools. Career counselors work in colleges, government agencies, career centers and private practices.
10. Librarians
Median Pay: $55,370
What They Do: Help people find information and conduct research for personal and professional use. Librarians work for local government, colleges and universities, companies and elementary and secondary schools. Most librarians have a master's degree in library science, but some positions require a teaching credential or a degree in the field they specialize in.