Wyclef Jean Says His Biggest Money Mistake Was Acting Like a Bank to Others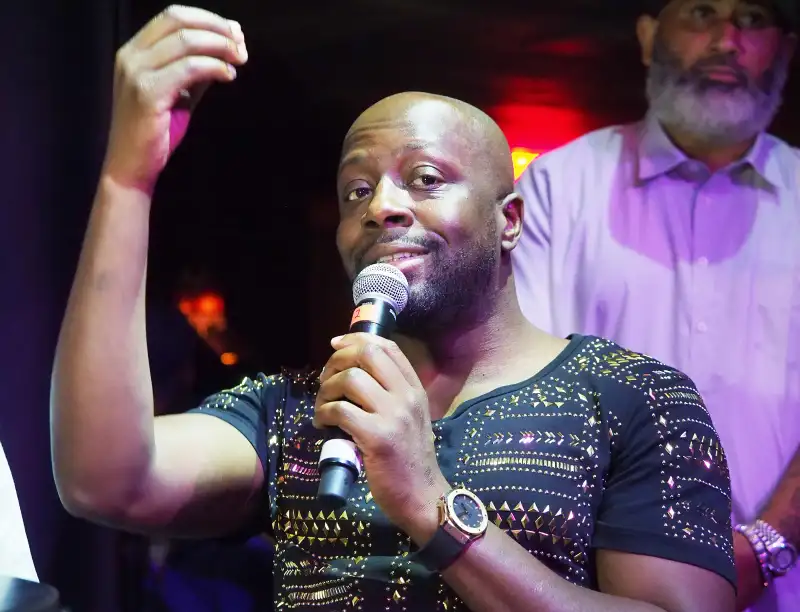 Paul Zimmerman—Getty Images
If anyone on Earth is familiar with the extremes of money - poverty and wealth - it is Wyclef Jean.
The famed musician, who founded The Fugees, along with bandmates Lauryn Hill and Pras Michel, overcame humble origins in Haiti to become a global superstar.
For the latest in Reuters' "Life Lessons" series, we talked with Jean about what he has learned about money.
Q: Who was your biggest influence growing up in Haiti?
A: My papa and mama left for America when I was one, so I was actually raised by my grandmother for a few years. She was incredible and very wise. We were very poor, but she made sure we never felt it. We didn't have anything like Disney World, so when the rains came, she let us go outside and run in puddles. That was our amusement park.
Q: What was your first job?
A: I used to get five cents for doing chores for people in my village. Sometimes I would milk cows, sometimes I would walk the cows from one area to another, sometimes I would go to the well to get water for my neighbors. I started working literally when I was six years old.
Q: When you came to America at age 10, was it strange to move from one of the poorest countries in the world to one of the wealthiest?
A: It was definitely culture shock. I ended up at one of the worst housing projects in New York City, in Coney Island, but to me it seemed like everyone was rich. Remember, I was coming from Haiti, where my house was a hut, there was hardly any electricity, and for light, we used oil in a lamp.
Q: Once you became a success in the music world, what did you learn about handling money?
A: Your business manager is one of the most important people in your life. When you are young and making money for the first time, you want to buy everything, like fancy cars. Your business manager has to be the bad guy and tell you to wait.
Q: Did money change the people around you?
A: At first, you feel like you have to give everyone money, and you automatically become a bank for a certain number of people. That is the biggest mistake I ever made. If I had to do it again, I wouldn't give anyone a penny. Instead, I would say, 'Bring me a business plan of something you want to invest in.' I had to learn how to say 'no' when people ask for money.
Q: How do you decide what philanthropic causes to support?
A: The name 'Fugees' stands for 'Refugees,' so that is a cause that has always been close to my heart. So many friends and family made their way over the seas, from places like Haiti and Cuba, to start new lives in America. I have performed in support of refugees many times, whether for Tibet or for Africa or for Haiti.
Q: You had some troubles running your own charity. What did you learn from that?
A: The tricky part is that when you are using your name, no one cares who the charity's CEO or president or accountants are. Any scrutiny that goes down, it goes down on the celebrity. We had some accounting problems, we fixed them, and at the end of the day, you have to move forward. What I learned is that the person you put in charge has to be accountable for every part of that foundation.
Q: What money lessons have you passed along to your daughter?
A: My wife and I actually have to tell her to save her money. She is always giving it away, for things like cancer benefits or shoe drives. It dates back to when she was four and I brought her to Haiti, to one of the most dangerous slums in the world, where she handed out Christmas gifts. For a dad, it is the best feeling in the world to see her give back.
Q: Haitians love proverbs. What is your favorite one?
A: One of the greatest is something my dad taught me. It basically translates to, 'Don't bow down to anyone until you go to their funeral and see them rise from the coffin.' In other words, no matter who you are, you are equal to everybody. Whether it is a king or queen or president, look them right in the eye.