Your 5 Biggest Home-Buying Mistakes, According to a Realtor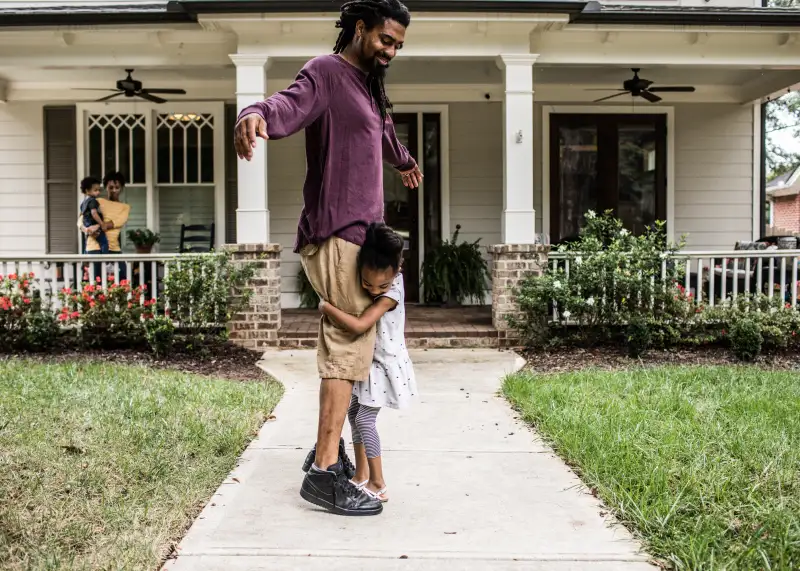 MoMo Productions—Getty Images
Today, I don't work in real estate, but I was an agent for many years during my 20s and early 30s. First, I worked directly with buyers and sellers, and then I used my license to cut the cost of buying investment properties for myself.
Those years taught me how to easily navigate the real estate, appraising and mortgage industries. I also saw first-hand what savvy real estate buyers did right, and where others made blunders that hurt their finances.
Click to read more about common real estate myths you should know.
Here are five home-buying mistakes that I never knew before becoming a real estate professional.
1. Skipping a Mortgage Preapproval
Before becoming a real estate pro, I didn't know all the benefits of a mortgage preapproval. It's a written commitment from a lender to give you a loan for up to a certain amount for a set interest rate during a period, such as six weeks. It's based on a deep dive into your financial situation to evaluate your credit, income, assets and debts.
Having this information can save you the disappointment of falling in love with a home that isn't in your price range. Plus, it tells an agent and seller that you're a legitimate buyer.
Depending on a seller's circumstances, being able to close quickly could be a big advantage. They might accept your offer instead of a higher one that would take longer to close.
So, don't get sidetracked with online searches, open houses or tours with real estate agents until you've set a price range for what you can afford — and have a mortgage preapproval in hand.
More on Real Estate: 32 Insider Tips for Buying and Selling a House
2. Overlooking Fixer-Uppers
Most buyers want a perfect home and get turned off by deferred maintenance or outdated fixtures. If you're looking for a good deal, overestimating the cost of minor repairs and improvements can be a huge mistake.
Home sellers often discount listing prices by more than the cost to make potential upgrades, like changing paint, wallpaper and carpet, buying new appliances or fixing anything non-structural. That's why real estate pros often snatch up fixer-uppers as soon as they go on the market.
Choosing a home in a great location that needs repairs might offer much more appreciation and a higher resale value than a perfect home in an undesirable area. Just be sure to factor repair costs into your budget.
3. Getting Way Too Emotionally Attached
One of the biggest lessons I learned after becoming a real estate agent is that homebuyers often get incredibly emotional. They might have a dream home or a lifestyle in mind that clouds their judgment and causes them to overpay.
Get familiar with market values in the neighborhoods you're considering, and visit multiple properties before making an offer. My grandfather, who was also a successful real estate investor, used to say that houses are just "sticks and bricks." That can put a potential home purchase into perspective so your emotions don't get the best of you.
Learn More: Real Estate Tips No One Tells You
4. Letting Pride and Ego Get in the Way
When I worked to negotiate real estate purchase contracts, I saw too many deals fall apart due to pride and ego.
There were lowball offers that annoyed sellers who wouldn't reconsider, even when the buyer increased their bid. And there were inconsiderate buyers who insisted on getting bar stools or an antique chandelier, even when the seller specifically excluded those items from the purchase.
I'm a huge advocate for being a strong negotiator, but if you're rude or tactless during a negotiation, you risk alienating the other side and hurting yourself in the long run.
5. Only Considering Fixed-Rate Loans
Although it's true that 30-year fixed-rate mortgages are still near historic lows, they might not always be the best choice. If you believe that you'll earn more in a few years or will want to move a growing family into a larger home, consider an adjustable-rate mortgage (ARM).
With an ARM, you get a lower introductory rate and lower monthly payments, which can save money in the short term. Having lower monthly payments might allow you to qualify for a larger loan and buy more home than you could with a conventional 30-year fixed-rate loan.
Ask your lender to explain all your loan options and carefully review an ARM's Good Faith Estimate that tells you how your rate is determined, how often it could change and how much payments could rise.
Click through to read more about the best and worst cities to own investment property.
This article originally appeared on GoBankingRates.com.