Your Browser's Incognito Mode Can Help You Book a Cheaper Vacation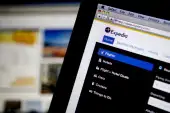 Bloomberg via Getty Images
Daily grind getting you down? It's time to catch the travel bug. Here are some tips to save you money for your next great escape.
1. Travel in the off-season. Airfares are cheaper in "dead zones." Basically, think of when people tend to have time off school or work and avoid traveling during those weeks. Additionally, avoid Thanksgiving and other holiday weekends, such as Labor Day and Memorial Day. One of the best dead zones for travel is the first week of December, after the Thanksgiving holiday rush has died down. February is typically a whole month of cheap fares as well.
2. Pay attention to exchange rates. Much of Europe is cheap right now due to a favorable exchange rate with the euro. So 2017 is a great time to soak up the sun in Spain or check out Greek history in Athens.
3. As always, steer clear of where the people are. If a place seems like a tourist trap, avoid it. Walk the unbeaten path instead.
4. When you're finally ready to buy your ticket, use these simple tricks.
- Think like a spy and use your browser's incognito mode to avoid fare hikes based on your search history.
- Purchase on a Tuesday when fares are listed with the lowest prices.
- Sign up for a cheap airfare listserv like AirfareWatchdog or Scott's Cheap Flights for email updates on cheap flights.
- Book your flight to leave on a Tuesday instead of expensive Fridays, and return mid-week instead of Sunday.
Sometimes you just gotta get the heck outta Dodge, so take your break without breaking the bank. Bon voyage!