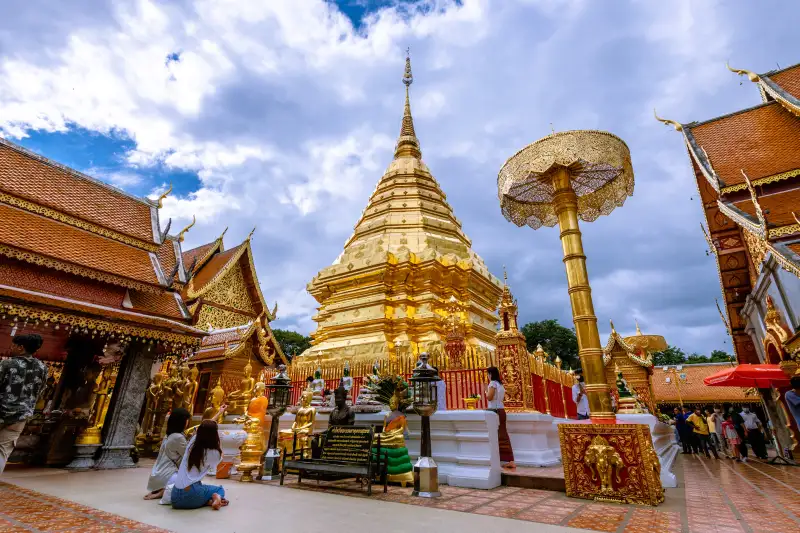 Chiang Mai is the perfect blend of laid-back vibes and stunning scenery. Inside the city, you'll see breathtaking Buddhist temples and bustling food markets; outside, you'll find lush rainforests and roads leading to the quaint villages tucked inside of them.
"Peak season" in this northern Thai city is from October to April, and the crowds (and prices) spike accordingly. Plan your visit earlier from June to October — you might see some rain, but you'll avoid Chiang Mai's sweltering summer and the glut of tourists that flock to the city in the winter.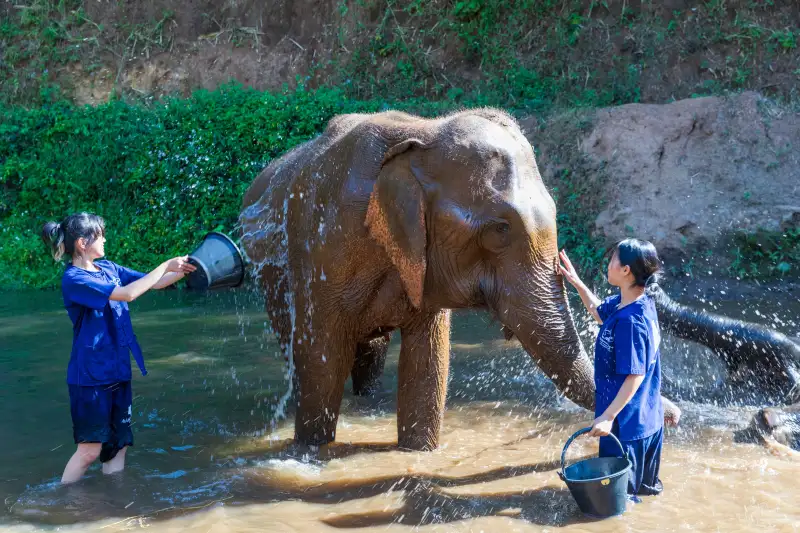 The average airfare to Chiang Mai is one of the highest on our list ($1,389) but daily expenses (which include a night's stay in a hotel, meals, beverages and more) are just $126 per person; about a third of what expenses cost in Dublin, Ireland or Montreal, Canada.
As in other parts of Southeast Asia, tourism in Thailand is still bouncing back from COVID-19 shutdowns. "This means rates are lower and crowds are less so it's an amazing time to visit," says business advisor and travel coach Andrea Ross.
Another note on food: Chiang Mai plays host to numerous budget-friendly cooking classes — most cost somewhere between $20 to $40 — where travelers get to visit local markets, learn about local ingredients and cook your own cuisine. If you're not great in the kitchen, attending a khantoke dinner featuring traditional Thai dishes and dance performances, is another popular activity for visitors.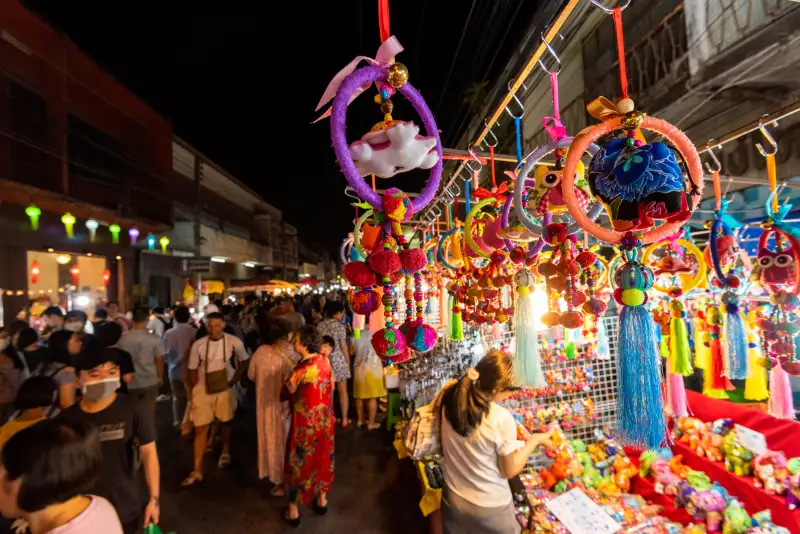 VISIT: Wat Phra That Doi Suthep; Elephant Nature Park; Lanna Folklife Centre; Queen Sirikit Botanical Garden
SHOP: Tha Pae Walking Street (Sunday Night Market); Night Bazaar
EAT: Old Chiang Mai Cultural Center, Khao Soi Lam Duan; The Good View
DRINK: Akha Ama Coffee; Drinksmith & Co.