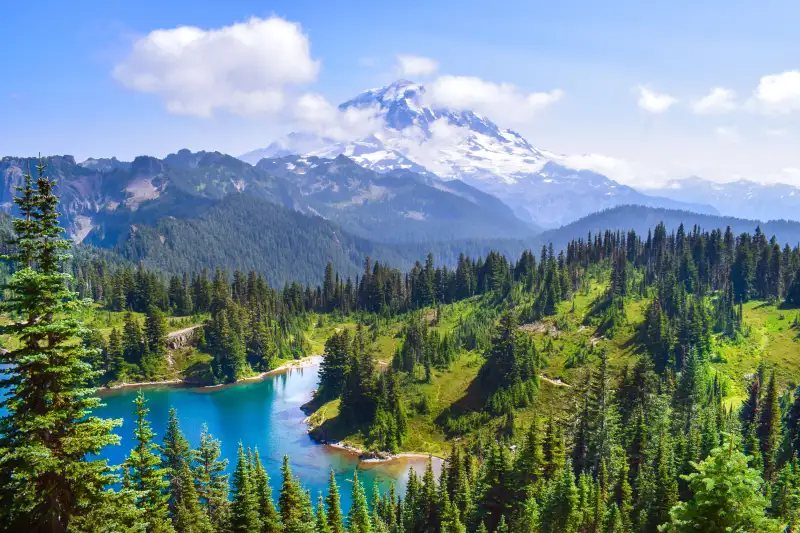 Visiting Mount Rainier, an active volcano about 60 miles from Seattle, is a trip you'll remember for the rest of your life.
Experienced climbers can get a permit to trek to the top of the 14,410-foot peak. It takes a couple of days of grueling physical activity to get there — many adventurers hire guides to help. Rest assured, there's a less taxing way to enjoy the volcano's splendor: the national park it rests on has 260 miles of hiking trails that wind through fields of wildflowers, bands of mountain goats and waterfalls so pretty you'll start planning your next trip before you even get back home. Even the easiest hikes, like the one leading to the "Grove of the Patriarchs," an island in the Ohanapecosh River with a patchwork of 1,000-year-old trees, will take your breath away.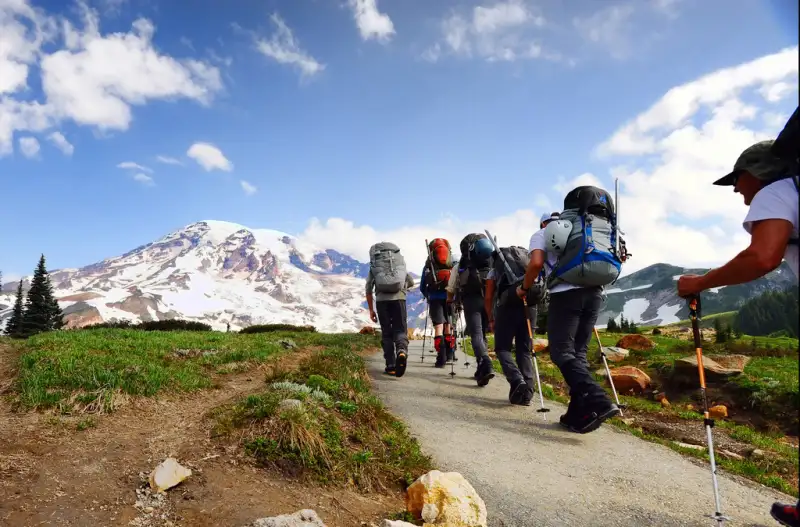 The park's $30 single-vehicle entrance fee will grant you access for one week, and stays in its numerous campgrounds (open late May through Late September) start at $20 per site. If you're more of a "bed and breakfast" type of person, gateway communities like Ashford and Eatonville have lots of affordable options — as does Airbnb.
The park gets busy during the summer, so Meilee Anderson, a marketing consultant for Visit Rainier, suggests making camping reservations months ahead of time. And plan for unpredictable weather year-round. "Even during the summer months, temperatures can drop quickly at higher elevations," she says. "Visitors should bring warm layers, waterproof gear, and sturdy footwear." Trust us, it'll be worth it.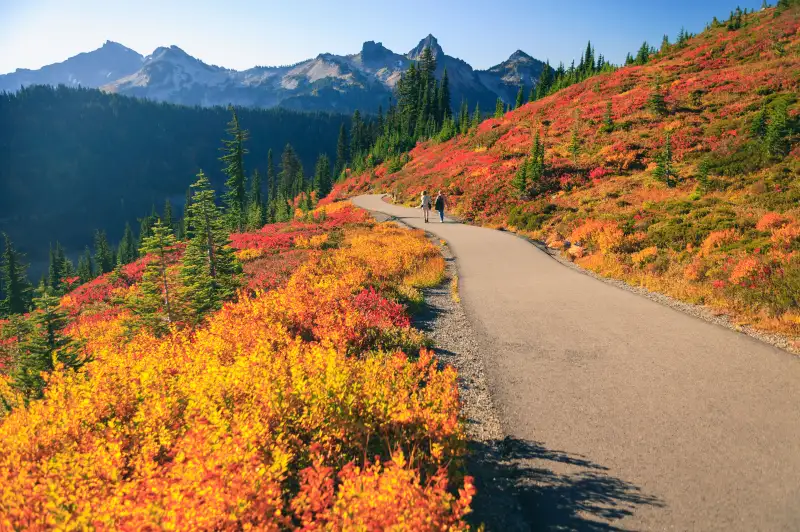 SEE: Sunrise Point, Carbon River, Paradise meadows, Ohanapecosh
EAT: Paradise Inn, Summit House Restaurant, Nomad PNW
DRINK: Cole Street Brewery, Plateau Wine and Beer, Rockridge Orchards & Cidery