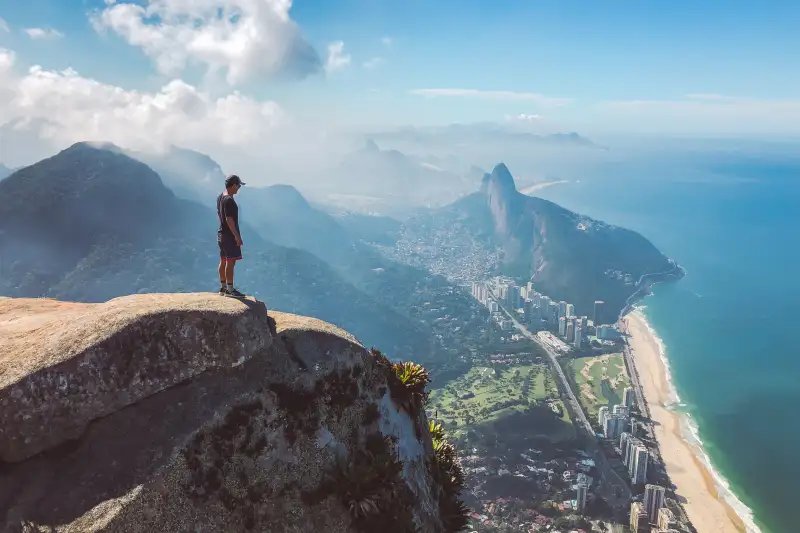 Brazil's famed seaside city just celebrated its first Carnival since the pandemic, restoring its unofficial status as the world's rowdiest party scene. But don't let that be the only reason you venture to this urban jewel.
Rio de Janeiro is surrounded by natural wonder — some prefer the beach, others the mountains, but when you're in Rio, porque não ter os dois? On the coast, miles upon miles of sand and sea — framed by towering mountain peaks — unite locals and tourists eager to work on (or show off) their tans. Everyone in Rio has a favorite beach — Copacabana, Ipanema and Prainha are three of the most popular — so make it a point to bop around from one to another during your stay.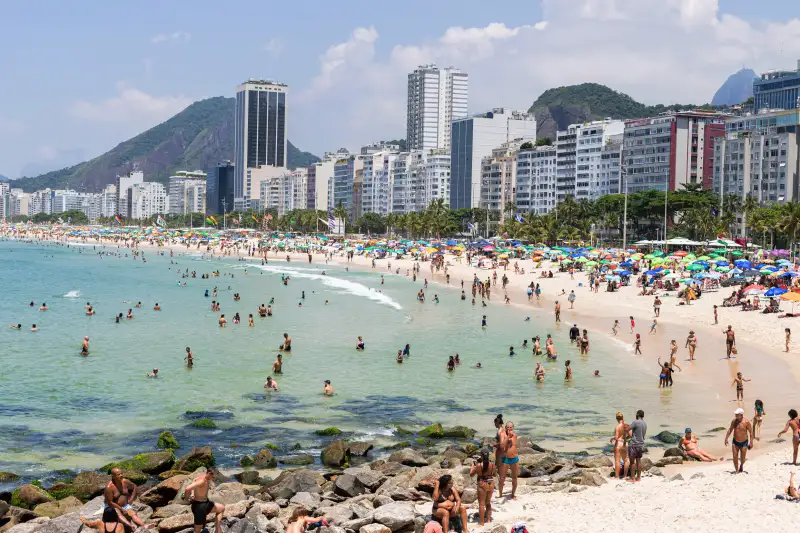 You won't be limited to lying around in the sun, however. Rio is an outdoor adventurer's paradise; it's practically mandatory for visitors to embrace the city's natural elements. Take a cable car up Sugarloaf Mountain, or travel west to Tijuca National Park, the largest urban rainforest on the planet. To get an up-close look at Christ the Redeemer, the iconic, 92-foot-tall statue that towers over Rio, you'll need to get to the top of Mount Corcovado. The summit can be reached via a walking trail or, praise be, an electric railway.
Get a taste of Brazilian cuisine (and local history) at spots like Cantinho do Senado, which is tucked in the corner of an 1820s townhouse. After dark, take a stroll through the Lapa district and pick a dance club to Samba the night away.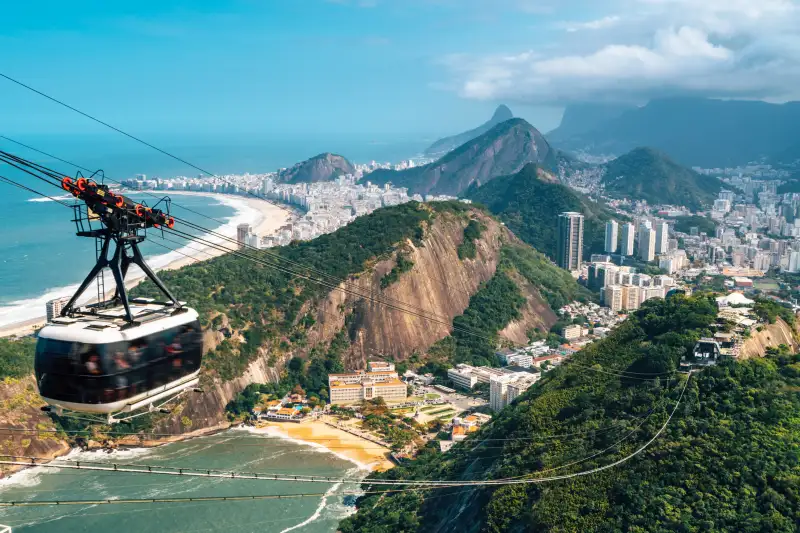 SEE: Parque Nacional da Tijuca; Escadaria Selarón; Museum of Tomorrow; Museum of Modern Art; Botanical Gardens
SHOP: Feira Hippie de Ipanema; O Mercado Estilistas Independentes; O Mercadão de Madureira
EAT: Cantinho do Senado; Cantinho das Concertinas; Espirito Santa Restaurante; Nova Capela Bar & Restaurant; Churrascaria Estrela do Sul