Here's How Much Debt the Average American Has in 2023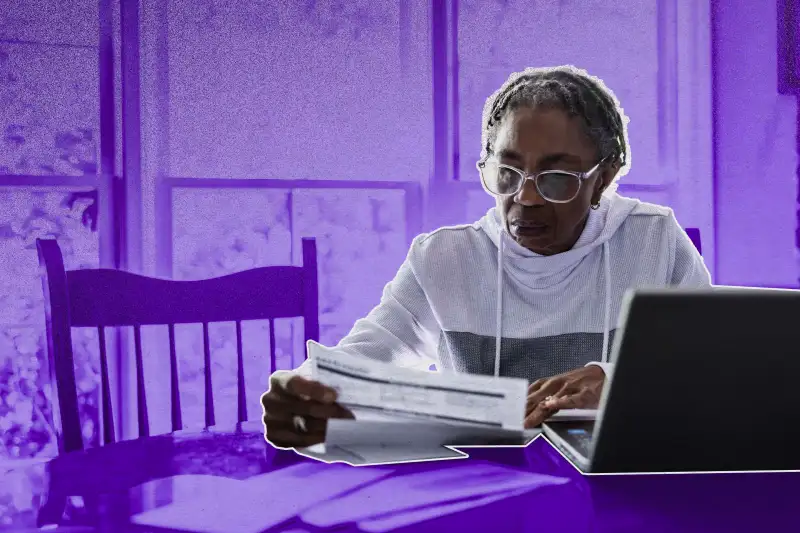 Americans have less personal debt than they did before the pandemic, according to data collected earlier this year showing the average adult owes a little under $22,000.
Research from financial services company Northwestern Mutual found that excluding mortgages, the average personal debt per individual currently sits at $21,800, significantly lower than the $29,800 recorded in 2019.
At the same time, Americans have wildly different experiences with their debt: While more than a third of Americans say they're carrying their highest level of debt ever, an even greater share reported the opposite. The latest New York Federal Reserve data also shows that rising credit card debt and auto loans helped push U.S. household debt to new records in the second quarter of 2023.
What the data says
Northwestern Mutual and the Harris Poll interviewed 2,740 U.S. adults online between mid-February and early March. Here are some of the findings:
Despite persistently high inflation, the study shows average personal debt among U.S. adults, not including mortgages, has dropped steadily over the past four years.
The average American in 2023 carries $21,800 in personal debt, a whopping $8,000 less than what Northwestern Mutual recorded in 2019.
Personal debt for many Americans is decreasing: 43% percent said they have the lowest or close to the lowest debt they've ever carried.
However, 35% of Americans reported that they're in the most debt of their lives. New York Fed data shows that U.S. household debt swelled to $17.06 trillion last quarter, with credit card balances making up about $1.03 trillion of it — a new high for credit card debt.
Unsurprisingly, younger generations struggle the most with student loan debt, the study found: 5% of survey participants overall said personal education loans were their top source of debt. That percentage increases to 17% for Gen Z and 10% for millennials.
Those with personal debt said on average that 30% of their monthly income goes to paying it off.
Nearly half (49%) said they expect to pay off their debt within one to five years, while 39% expect it to take longer — perhaps even a lifetime.
Top sources of personal debt
Credit cards are the main source of debt for U.S. adults, accounting for more than double any other source cited by survey respondents.
The takeaway
Americans are making consistent progress when it comes to paying off their debts, according to the survey, even reducing what they owe over the course of a period of historic inflation. While the report didn't explore how Americans are paying down debt, the data shows the average debt per individual declined the most (by $6,475) between 2019 and 2021. By comparison, debt per individual dropped by $1,525 between 2021 and this year.
During those early pandemic years, many workers grew their savings by spending less money, working remotely and stashing away their stimulus checks. In surveys, many people say they used their stimulus checks for savings or paying off debt.
Even though the report suggests Americans are reducing their debt overall, that doesn't mean everyone's circumstances are alike, as shown by the survey's divide between those who say they owe the most or least debt ever. In fact, U.S. household debt grew by $16 billion between April and June of this year, according to the New York Fed, driven in large part by high interest rates on credit cards: The average credit card APR now sits at more than 20%. Auto loan balances also increased by $20 billion in that time thanks to inflation and high interest rates.
Regardless, Americans will have to stick to their repayment strategies to continue the trend of consistent declines in debt levels recorded by the Northwestern Mutual study. That might be easier said than done now that the Central Bank's rate hikes have made debt repayment so much more expensive.
"It can be a slippery slope between manageable debt and runaway debt, so it's an important time to remain extra vigilant about planning and spending," Christian Mitchell, chief customer officer at Northwestern Mutual, said in a news release.
More from Money:
Trendy Student Loan 'Hack' Backfires on Borrowers After Biden's Forgiveness Plan Fails
5 Popular Strategies People Are Using to Escape Credit Card Debt