The 4 Best Identity Theft Protection Services of 2021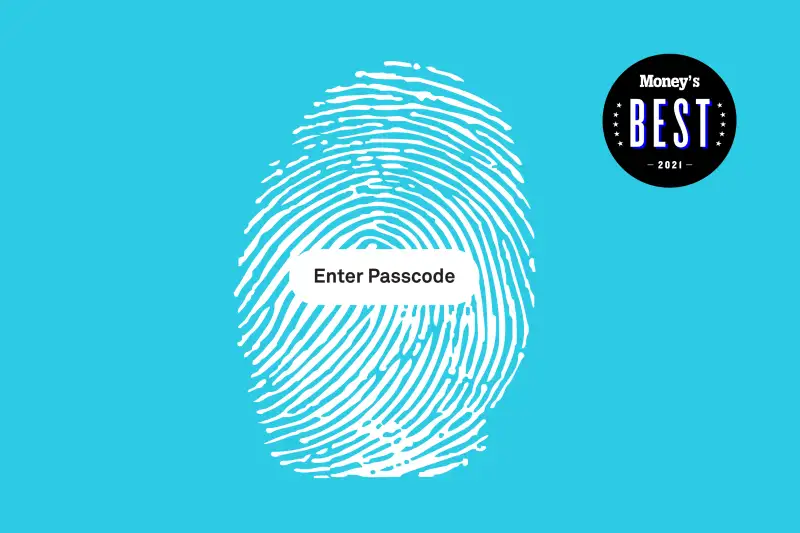 Our identities are up for grabs more than ever before in this evolving digital landscape. Identity theft protection services can reduce the risk of theft or fraud and provide immediate assistance if your information is compromised. These services monitor your personal information and credit files to alert you of suspicious or fraudulent activity for a monthly or annual fee.
Read on to learn more about the best identity theft protection companies in the US.
Our Top Picks for the Best Identity Theft Protection
Ads by Money. We may be compensated if you click this ad.
Ad
While online, your personal information is constantly exposed to bad actors. Protect your identity TODAY.
Don't fall prey to cybercriminals looking to steal your hard-earned dollars. Find the best Identity Theft Protection now by clicking on your state.
Get Started
Best Identity Theft Protection Reviews
Identity Guard Review – Best for Fast Alerts
Highlights:
US-based case managers assist with id recovery
Risk Management Score measures your identity fraud risk
Android and iOS mobile app with an online identity dashboard
$1 million insurance with stolen funds reimbursement
Identity Guard is notable for its partnership with IBM Watson, using artificial intelligence to deliver the shortest average response time for fraud alerts, especially credit report inquiries made with all the three credit bureaus, Experian, Equifax, and TransUnion. Watson cognitive computers can also predict which digital habits can make you a victim of identity theft.
Plans are available in three tiers: Value, Total, and Ultra. Pricing is lower if you choose a one-time annual payment over a monthly billed option.
| | | |
| --- | --- | --- |
| | Individual Plan | Family Plan |
| Value | $6.67 a year, $7.20/mo | $10.00 a year, $11.99/mo |
| Total | $13.33 a year, $15.99/mo | $19.99 a year, $23.99/mo |
| Ultra | $19.99 a year, $23.99/mo | $26.67 a year, $31.99/mo |
Ads by Money. We may be compensated if you click this ad.
Ad
Don't wait to begin protecting your digital and financial identity.
Get Protection from Identity Guard
Highlights:
Data breach alerts
Unlimited restoration services
Personal information and dark web monitoring
24/7 customer service and recovery assistance
Free protection for all children under 18
ReliaShield Elite plan offers the best value for three-bureau monitoring. The plan features a comprehensive list of services, including personal information monitoring, change of address, dark web monitoring, data breach updates, wallet protection, court records monitoring, social media monitoring, and bank and credit card account mobile app alerts.
The service also gets high marks on transparency for offering detailed information on its master agreement, privacy policy, and insurance policy, including its $1 Million Stolen Funds and Expense Reimbursement coverage.
ReliaShield offers plans in three tiers for both individuals and families: Essential, Prime, and Elite.
| | | |
| --- | --- | --- |
| | Individual Plan | Family Plan |
| Essential | $7.99 per month, $87.99 billed annually | $14.99 per month, $164.99 billed annually |
| Prime | $14.99 per month, $164.99 billed annually | $24.99 per month, $274.89 billed annually |
| Elite | $21.99 per month, $241.89 billed annually | $34.99 per month, $384.89 billed annually |
Ads by Money. We may be compensated if you click this ad.
Ad
Get the protection you need from ReliaShield.
Get Started
ADVERTISEMENT
LifeLock Review- Best Features
Highlights:
24/7 live support
Stolen or lost wallet protection
Identity & Social Security Number alerts
Coverage for lawyers for up to $1 million on all plans
60-day money-back guarantee with annual membership
LifeLock offers individual plans on four tiers of coverage: Standard, Select, Advantage, and Ultimate Plus. All plans include Social Security Number monitoring, credit alerts, stolen wallet protection, USPS address change verification, dark web monitoring, one-bureau credit monitoring, and data breach notifications.
Payment is on a monthly basis and requires an annual subscription. Discounts are available during the first year of service and when paid annually. All plans, except Standard, include Norton 360.
The Ultimate plan includes three-bureau credit monitoring services, and it also monitors a wide variety of data, including investment accounts, and payday lenders. Included with the plan, subscribers get 500 GB of PC Cloud Backup, unlimited secure VPNs for use on all your devices, and a 100% Virus Protection Promise.
| | | |
| --- | --- | --- |
| | Paid Monthly | Paid Annually (save 15%) |
| Standard | $9.99/mo 1st yr, (Renews at $11.99/mo) | $8.29/mo 1st year, 99.48 today, renews at $124.99/yr) |
| Select | $9.99/mo 1st yr, Renews at $14.99/mo) | $8.29/mo 1st year, (99.48 today, renews at $149.99/yr) |
| Advantage | $19.99/mo 1st yr, (Renews at $24.99/mo) | $15.99/mo 1st year, (191.88 today, renews at $249.99/yr) |
| Ultimate Plus | $29.99/mo 1st yr, (Renews at $34.99/mo) | $24.99/mo 1st year, ($299.88 today, renews at $349.99/yr) |
Ads by Money. We may be compensated if you click this ad.
Ad
LifeLock gives you protection and so much more.
Get Started
ADVERTISEMENT
IDShield Review- Best for Restoration
Highlights:
Dark web surveillance
Unlimited consulting and restoration services
24/7 access to emergency customer support
Access to in-house licensed private investigators
Scan your social media for unwanted images and posts
Monthly credit score tracker and support for credit report disputes
What differentiates IDShield from other identity theft protection services are their full-time licensed private investigators that work on behalf of members to scrutinize and resolve possible fraud. To this end, affected parties execute a limited power of attorney to allow them to do so.
IDShield offers 24/7 credit monitoring, dark web surveillance, credit reporting disputes, financial account monitoring, personal information monitoring, and court records monitoring. The company also monitors social media accounts like Facebook and LinkedIn and alerts you of data breaches and sex offenders.
Regarding cost, you can choose between 1 Bureau or 3 Bureau monitoring. All plans include a 30-day free trial.
| | | |
| --- | --- | --- |
| | Individual Plan | Family Plan |
| 1 Bureau | $13.95 monthly | $26.95 monthly |
| 3 Bureau | $17.95 monthly | $32.95 monthly |
Other Identity Theft Protection Services We Considered
Alerts you when registered sex offenders move into the neighborhood
One-click button to initiate credit freezes
Credit-score simulator
Anti-keylogging software for Windows
Unlimited VPN service for its Android and iOS apps — with two-factor authentication
Monthly triple-bureau credit report & scores
24/7 triple-bureau daily credit monitoring
Public & dark web scanning
$1 million in compensation if your identity is stolen
Child Credit Lock to protect your minor against credit fraud
Social network alerts
Credit report monitoring
High-risk transactions monitoring
Public records monitoring
Identity Theft Protection Guide
Identity theft protection services can't actually defend you from identity theft. What they do is track, alert, and ultimately assist you in the process of recovering your stolen identity. In other words, what these companies offer are monitoring and recovery services.
Identity Theft Monitoring Services
Credit monitoring tracks activity on your credit reports at one, two, or all three major credit bureaus — Experian, Equifax, and TransUnion. Credit monitoring alerts you when a new account or credit card has been opened in your name, your personal information (name, address, or phone number changes), your credit limits change, and more.
However, bear in mind credit monitoring only warns you about activity that shows up on your credit report, but many types of identity theft won't appear. For example, credit monitoring won't tell if someone uses your Social Security number to file a tax return.
Identity monitoring alerts you when your personal information is being used in ways that don't show up on your credit report. For example, when your information shows up in payday loan applications, court orders, social media, change of address requests.
For this reason, regular data surveillance is a preferred practice. Services that continuously monitor your information will give you a better chance to stop a breach on time.
Identity Recovery Services
Identity recovery services help you restore and secure your finances after identity theft occurs. Most companies use trained case managers to walk you through the process, and they may help you write letters to creditors and debt collectors.
The identity theft services in our list offer identity theft insurance to cover out-of-pocket expenses such as legal fees or lost wages related to recovering your identity. Bear in mind that this insurance won't reimburse you for any stolen money or financial loss.
What happens if you have identity theft protection and your identity is stolen?
If you are actively paying for an internet protection service and suffer id theft, the company will provide professional assistance in recovering your id and securing your accounts. Furthermore, most companies nowadays offer some type of fraud insurance in the form of stolen funds reimbursement and recovery and legal representation costs. The extent of coverage for the companies we've recommended can be anything from $20,000 to $1 million, depending on which plan you choose.
Prevent Identity Theft
If someone opens lines of credit to your name, they can cause credit and financial damage that can take months or even years to resolve. People affected by id theft can go months or even years without noticing the damages done to their credit.
However, credit issues aren't the only perils of id theft. Fraudsters can request credit cards, change addresses, take out loans, or even commit crimes under your name. The costs of resolving most of these issues will only grow through the time they go unnoticed. Here are some tips to keep in mind to protect yourself from identity theft:
Secure your Social Security Number. Don't carry it around in your wallet.
Don't share your personal information (bank account details, driver's license, birth date, SSN).
Pay attention to your billing cycles.
Collect mail every day. You can place a hold on your mail when you are away from home.
Review your credit card and bank account statements. Watch for unauthorized transactions.
Protect your information and public records from data breaches.
Shed receipts, account statements and expired credit cards.
Store personal information in a safe place.
Install antivirus software on your home computer.
Create complex passwords or use a password manager.
Review your credit reports once a year. You can get a free credit report from Annualcreditreport.com
Freeze your credit files with Equifax, Experian, Innovis, TransUnion, and the National Consumer Telecommunications and Utilities Exchange for free. Credit freezes prevent someone from applying for and getting approval for a credit card account in your name.
Ads by Money. We may be compensated if you click this ad.
Ad
Protect yourself from the threat of Identity Theft.
With comprehensive and affordable Identity Theft Protection software, Identity Guard will secure your personal information. Click below to get the protection you deserve.
Get Started
Common Identity Theft Strategies
Phishing
Scammers use email or text messages to trick you into providing them with your personal information.
They may send you text messages or emails requesting that you enter personally identifiable information to steal your Social Security number, passwords, or account numbers.
Phishing emails and texts may look like they are from a company you know or trust, like a bank or credit card company, and scammers often tell a story to trick you into clicking on a link or opening an attachment.
They use coercive language to convey a sense of false urgency and might say they've noticed suspicious activity or log-in attempts or want you to click on a link to make a payment.
Even when an email might look official, stop, and evaluate the information being requested from you. Authentic communications from financial and governmental authorities will never ask you to provide a full social security number or credit card and bank account information.
Formjacking
Formjacking works similarly to credit card skimming. Identity thieves insert malicious programming over legitimate website's forms so they can obtain your data from the site's billing section.
Hackers can go so far as to collect information from copy and paste tools you've duplicated for convenience's sake.
When making payments online, always confirm that the website you're trusting with your credit card information is secure. Addresses of secure sites will begin with 'https:' and include an image of a lock or say "secure," depending on your browser. If you click on the lock icon, it should tell you if the website's certificate is valid. That "s" in the URL indicates that it has a security certificate.
Physical document theft
Even though identity theft has spread exponentially in the digital age, the theft tricks of old are still very much alive. Physical document theft by any measure is still very common. Don't leave your Social Security card unattended, and be mindful of your discarded mail.
Whenever possible, try not to carry all of your credit cards with you at once. When you're done with any documents containing identifying information, including correspondence, statements, and utility bills, make sure to dispose of these by shredding them.
Best Identity Theft Protection FAQ
What is identity theft protection?
Identity theft protection services monitor your personal and financial information to alert you as soon as possible of any suspicious activity. Services also assist victims of id theft-related fraud in resolving any issues arising from the situation and will even cover the financial losses resulting from account takeovers.
How to report identity theft?
Report ID theft to the Federal Trade Commission (FTC) online at IdentityTheft.gov or by phone at 1-877-438-4338. If you got a phishing email, you can forward it to the Anti-Phishing Working Group at reportphishing@apwg.org. If you got a phishing text message, forward it to SPAM (7726). Remember to report the phishing attack to the FTC at ftc.gov/complaint.
What is the best identity theft protection service?
No two id theft protection services are the same. Strategies, scanning methods, as well as features, vary across the board. It all depends on the type of monitoring and protection that is right for you. We recommend Identity Guard for monitoring and IDShield for recovery.
How to get identity theft protection?
Getting identity protection is easy. Most companies offer various plans for families and individuals with feature and credit bureau scanning options for either one-bureau monitoring or three-bureau monitoring.
Is it worth getting identity theft protection?
If you regularly shop, work, or use internet-based services, you really ought to consider getting id theft protection. Just in 2020, the FTC received nearly 1.4 million reports of identity theft, twice as many as in 2019, with the median loss standing at $311. Services not only monitor but will also assist in the process of recovering your id and insure you against losses arising from id theft-related fraud.
How much does identity theft protection cost?
Most identity theft protection plans start around $7 to $10 a month for individuals and $15 for families. Cost mostly depends on the features you prefer and whether you opt for one-bureau credit monitoring or three-bureau monitoring.
How We Chose the Best Identity Theft Protection
When looking for the best identity theft protection plans, look for:
Thorough Monitoring
We gave preference to the services with thorough identity theft monitoring, which include:
Bank and credit account monitoring
24/7 dark web surveillance
Known breaches, malware, and hacks
Daily credit checks
Security Features
The best identity theft protection services are those that not only cover basic features but also include surveillance of the dark web and personal information, as well as three-bureau credit score monitoring.
We favored companies with proven results in informing and dealing with ID concerns as fast as possible. Only services offering extensive and useful features made it onto our list.
Identity Restoration
Victims of identity theft can be left with financial scars that can take a long time to recover. If a breach is not dealt with promptly, you might not know the extent of the damage until it's too late.
For this reason, we favored services that expedite communication with the corresponding authorities and guide consumers through the process of identity recovery. We also only included companies that are transparent about fraud insurance and reimbursements for losses.
Summary of Money's Best Identity Theft Protection of 2021
Resources
Download Money's 21 Smartest Money Moves for 2021
Fine tune your financial life this year with Money's expert advice on investing, retirement, building credit, and more. It even comes with a handy checklist. Best of all? It costs you nothing.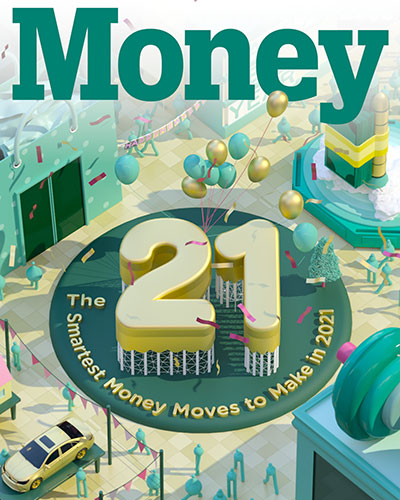 Download Money's 21 Smartest Money Moves for 2021
Fine tune your financial life this year with Money's expert advice on investing, retirement, building credit, and more. It even comes with a handy checklist. Best of all? It costs you nothing.
Success!
Check your inbox or begin downloading your 2021 Toolkit now be selecting the button below.
Download now