5 Best Small Business Loans of 2021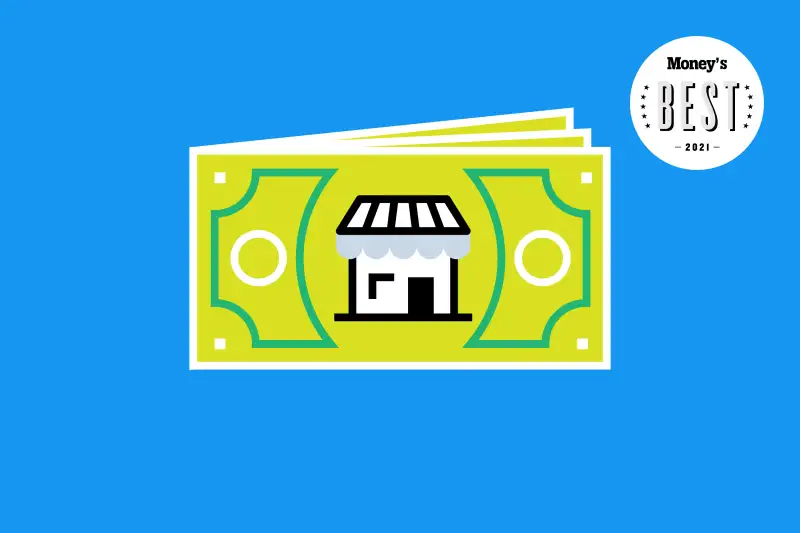 If you're a business owner looking for financing options aside from traditional banks, a small business loan could be the best option for you.
Small business loans are used to cover payroll, new equipment, or almost anything that can enable a business to grow. For this guide, we selected the best small business loans of 2021 that offer competitive rates, reasonable terms, and fees for qualifying borrowers.
Best Small Business Loans of 2021
Latest COVID-19 Update: Eligible businesses can now apply for a First or a Second Draw Payment Protection Program (PPP) loan.
No application fees
Access to financial advisors and lending experts throughout the application process
Online PPP loan application
Covid-19 Resource Hub with information and advice for small business owners
17 different loan products, including SBA loans, lines of credit, unsecured business loans, equipment financing, and merchant cash advances
Special lending programs for women, veterans, and minorities
Biz2credit is an online marketplace that uses a proprietary platform to match businesses with the right funding source and loan program. They have posted the highest number of approved PPP loans with the SBA and have established tighter regulations to avoid fraud. Their website offers information about documents needed for the online application and a thorough explanation of the process, as well as steps to apply and receive your PPP loan.
Minimum loan requirements, interest rates, and fees will vary depending on the lender you get paired up with but are generally on par with industry standards.
OnDeck: Best Small Business Loans for New Business Owners
Latest COVID-19 Update: OnDeck is no longer accepting applications for the Payroll Protection Program.
Lines of credit with limits of $100,000 and small business loans up to $250,000
Online loan application process and approval in minutes
Fixed fee interest rate
Required minimum revenue of $100,000 and at least 12 months in business
There are origination fees but no other fees related to the loan
OnDeck is a small business lender with two loan options — short-term small business loans and business lines of credit. With a short-term loan, you can borrow from $5,000 up to $250,000, and with a line of credit, you have a 12-month repayment term for funds that range from $6,000 up to $100,000. You have to be in business for at least one year with OnDeck and have a business bank account to qualify for a loan.
Fundbox: Best Small Business Loans for Quick Approvals
Latest COVID-19 Update: Fundbox is currently accepting applications for the Payroll Protection Program.
Line of credit or invoice advances
Lines of credit are available in amounts up to $100,000
No minimum credit score or minimum revenue requirements
No early payment fees
Fundbox offers two types of small business loans: a line of credit and PPP loans.
To qualify for a line of credit, the business needs to have been using a compatible business bank account for at least three months prior to applying for the loan. The company states you can get a credit decision in as little as three minutes, making it one of the easiest ways to get approved with an online lender for a small business loan today.
Funding Circle: Best Small Business Loans with a Low APR
Latest COVID-19 Update: Funding Circle is an SBA-approved lender and is currently accepting applications for SBA 7(a) loans and first and second draw PPP loans.
Loans up to $5 million
Interest rates start at the prime rate plus 2.75%
Online applications, with disbursement in as little as three business days
No minimum revenue requirement
Approvals in 24 hours
Applying won't affect your credit score
Funding Circle offers small business loans with starting fixed fee interest rates starting at the prime rate plus 2.75%, which is still lower than most short-term small business lenders. They also offer lines of credit, working capital, merchant cash advance, and invoice factoring.
You'll be connected with a loan specialist within an hour of applying online, who will help you determine the best option for your business.
Funding Circle loans come with fixed monthly payments, and you'll never owe an early payment penalty if you pay your loan off early. The company also requires a lien on your business assets and a personal guarantee from the primary business owners.
Latest COVID-19 Update: National Funding does not offer loans through the PPP program.
Loans up to $500,000 with no upfront costs
Online applications, with loan disbursement in as little as 24 hours
Early payoff discounts available
Loan terms for 6 to 15 months and repayments are made daily
2% origination fee
National Funding offers short-term small business loans. To qualify for a loan with National Funding, you need a personal credit score of 500 (one of the lowest required scores among this type of lender), an annual business revenue of $100,000, an average balance of $1,500 in the business bank account, and to have been in operation for at least one year. Interest is charged as a fixed fee and can be anywhere between 17% and 36%.
You can apply online and have your loan approved the same day, and you can even receive your loan funds in as little as 24 hours. Early payoff discounts up to 7% of the total remaining balance are also available to qualified loan customers who pay their loans off in good standing.
Important Things to Know About Small Business Loans
Some lenders require a minimum amount of proven, established business income for you to qualify.
Some small business lenders offer loans, and others offer lines of credit. A loan is disbursed as a lump sum in most cases, while a business line of credit is a pool that you can tap as needed, similar to a credit card.
Your personal credit score is different from your business credit score. Your FICO credit score ranges from 300 to 850, based on your individual credit profile. Your business credit score is usually measured from zero to 100.
Most business lenders require you to have solid personal credit to qualify.
If you are a real estate agent, the SBA 7(a) loan could be a good option for refinancing or expanding your business.
If you are interested in acquiring or building new headquarters, the SBA 504 works as a real estate loan. These real estate loans are offered for construction and usually have lower interest rates than SBA 7(a) loans.
Cares Act Update as of January 2021
On Monday, January 11, 2021, the US Treasury opened the Paycheck Protection Program (PPP) loan portal to continue providing a direct incentive for small businesses to keep their workers on the payroll.
In terms of priority, it will initially accept First Draw PPP loan applications from participating businesses, which include Community Development Financial Institutions (CDFIs), Minority Depository Institutions (MDIs), Certified Development Companies (CDCs), and Microloan Intermediaries. The second draw of PPP Loans will be on Wednesday, January 13.
Following the Economic Aid to Hard-Hit Small Businesses, Non-Profits, and Venues Act, this round of the PPP will prioritize millions of Americans employed by small businesses. The loan program is authorizing up to $284 billion toward job retention and certain other expenses through March 31, 2021.
Based on the new guidelines, loan payments will be deferred for borrowers who apply for loan forgiveness until the Small Business Administration remits the borrower's loan forgiveness amount to the lender. If a borrower does not apply for loan forgiveness, payments are deferred ten months after the end of the covered period for the borrower's loan forgiveness (either 8 weeks or 24 weeks).
In terms of important dates, loans issued before June 5 have a maturity of 2 years. Loans issued after June 5 have a maturity of 5 years. Overall the PPP loans have an interest rate of 1% with no collateral, or personal guarantees are required. As well as no extra fees will be charged from neither the government nor the approved lenders. [SBA.org, 2021]
How to Find the Best Small Business Loan
The following tips can help you save money and improve your eligibility for a small business loan.
Check your personal credit score
If you can, consider improving your credit score before you apply for small business financing. However, if you need business funding quickly and have bad credit, it may be difficult to find loan offers, and if you do, your interest rates will be fairly high.
Consider Different Funding Options
Before beginning to search for short-term funding, figure out how much money you'll need and how you plan on using it. Here are several funding options that can help you and your business:
Lines of Credit
• Works as an emergency fund
• You can obtain a specific amount and only use a portion of the fund as the need arises
• Pay interest only on the portion used
• Repayments are scheduled on a daily, weekly, or monthly basis
Merchant Cash Advances
• The lender advances you an amount of money, which is guaranteed by your future credit and debit card sales
• Repayments are taken from these future sales instead of within a set term
Vendor Credits
• You work out an arrangement with your vendors to get time to pay for a product or service instead of having to pay for it on delivery
• There is no interest tied to this type of loan
• A fee will be charged if you fail to pay within the predetermined period
Invoice Financing or Accounts Receivable Financing
• You can use unpaid invoices as collateral for the cash flow loan
• Once you receive payment from your customer, you repay the loan plus any interest and fees associated with it
Business Credit Cards
• While not actually a loan, a business credit card can be a source of immediate funding for a business in need of some short term cash flow
Personal loan for business
• Option for startup companies and new business without a strong record
• Have high APRs and report to your personal credit history
• The financial institution can only approve a small loan amount
Compare Interest Rates and Fees
Find out the fees and how they are calculated.
Many lenders use a fixed fee factor to calculate the interest you'll be paying.
The fee factor used by the lender will depend on three things: 1) your business's (or your personal) creditworthiness; 2) the amount of the loan, and 3) the term for repayment.
Ask about origination fees.
Some lines of credit ask for draw fees — an amount charged every time you use it.
Depending on the lender, you may pay loan fees upfront or finance them in your loan payoff amount.
If you consider refinancing a previous loan with a new one and are using the same lender, make sure you completely understand the terms and interest to be paid on the new loan.
Avoid Prepayment Penalties
Finally, don't forget there's one fee you never want to pay — the prepayment penalty. This fee can be charged on some loans when the borrower pays their loan off early. However, you shouldn't be penalized for paying on time. We recommend that you consider only small business lenders that let you pay off your loan at any time without penalty. Some lenders will even offer a discount if you repay the loan before its term, which can represent significant savings on interest.
Almost all businesses will at some point need a little help when it comes to cash flow. Prepare yourself for this possibility by maintaining a good credit history and improving your credit score if possible. Be prepared to compare the lending options available to you and choose the one that will provide the funding you need with the terms and fees that make sense for your business.
Best Small Business Loans FAQs
What small business loans are available?
Instead of traditional bank loans, small business owners have these financing options: SBA loans, business term loans, business lines of credit, invoice factoring, and invoice financing. You can also reach out to credit unions for personal loans that can be used for business purposes.
Who offers the best small business loan?
We selected the best in the following categories: best PPP loans, best for new business, best at easy approvals, best for short-term borrowing, and the best with low APR.
How do SBA loans work?
Unlike a traditional loan, SBA loans provide financing options for small businesses. They connect small businesses with lenders instead of traditional banks, making it easier for them to access capital. This type of loan does not affect the equity or stake in the business.
Who can apply for a small business loan?
Lenders usually have different requirements. The SBA establishes that to be eligible for a loan, a business must present evidence of what it does to receive income, its ability to repay the loan, where the business operates, and have a business purpose.
What credit score do you need for a small business loan?
When applying for a small business loan, it is important to remember that lenders will look at your personal and business credit score. In most cases, you will need a score of at least 600 in your personal credit history. However, not all lenders require the same score. For example, SBA loans require a score of at least 640.
What documents are needed to apply for a small business loan?
To apply for a small business loan, you will need to have your business financial statements, tax returns, personal financial statements, business license and permits, and a copy of your business lease.
How We Found the Best Small Business Loans of 2021
Here are all the most important factors we considered as we compiled this list of the best business loans and lenders for 2021.
Easy Application Process
We gave the highest marks to business lenders that provide a quick and easy online process, especially those that offer loan decisions the same business day.
Transparency
We gave precedence to lenders who are transparent about the cost of their loans.
Fast Loan Funding
The top lenders on this list make it possible to receive your loan funds anywhere between 24 hours and three days after you get approved.
Summary: Best Small Business Loans of 2021
| | |
| --- | --- |
| Small Business Lender | "Best Of" Category |
| Biz2credit | Best for PPP Loans |
| OnDeck | Best Small Business Loans for New Business Owners |
| Fundbox | Best Small Business Loans for Easy Approvals |
| Funding Circle | Best Small Business Loans with a Low APR |
| National Funding | Best for Short-Term Borrowing |