QuickBridge Small Business Loans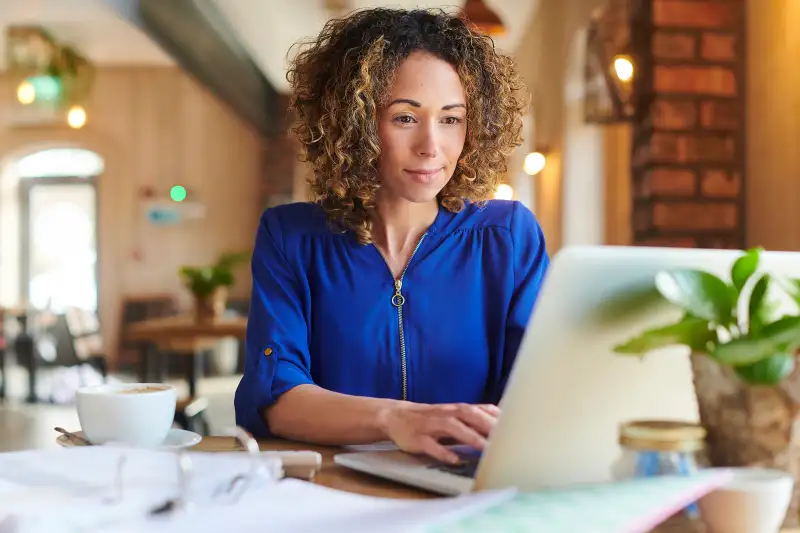 If you want to accelerate growth in your small business, you might consider applying for a small business loan. QuickBridge provides loans for a variety of business expenses, and each of its products is tailored to your business needs, industry and financial situation.
Our QuickBridge review explores the company's offerings, pricing, customer experience and satisfaction, as well as the pros and cons of QuickBridge small business loans.
Best for high maximum loan amounts
QuickBridge made our list of best small business loans because it provides a wide range of loan amounts for different business needs. You can get loans as small as $10,000 or as large as $400,000.
QuickBridge small business loans pros and cons

Pros
Simplified application process
Available in all 50 states
Offers a prepayment discount
Cons
Charges an origination fee
High revenue requirement
Pros explained
Simplified application process
QuickBridge can provide funding in as little as 24 hours. The simple online application only requires a driver's license and your bank statements. QuickBridge then reviews your application and determines your credit eligibility.
While the company makes credit decisions quickly, your funding time will also depend on your timing for accepting QuickBridge terms and how long your bank takes to process deposits. The best business checking accounts should provide quick processing so that you can receive your funds as quickly as possible.
Available in all 50 states
QuickBridge is available in all 50 states and has customers from all over the country.
Offers a prepayment discount
Many lenders have early-payment penalties because they want you to keep paying interest. However, QuickBridge loans come with a prepayment discount for qualifying customers. Keep in mind that you must pay your loan in full and be in good standing at the time of your prepayment to receive the discount.
Cons explained
Charges an origination fee
QuickBridge may charge an origination fee between 1% and 3% of your loan amount. The origination fee is for processing your loan application and providing funding.
High revenue requirement
QuickBridge funding requirements stipulate that your business must make at least $250,000 in gross annual sales. Some businesses may struggle to meet this requirement. Use the best accounting software for small businesses to track your annual revenue, gross sales, cash flow and other financial statistics to ensure that you qualify and can afford to take on debt.
QuickBridge small business loans offerings
Here are some of QuickBridge's funding options for small businesses:
Working capital loans
Unsecured small business loans
Short-term loans
Emergency business loans
Alternative lending
No-collateral loans
Bridge loans
Daily payment financing
You can use its loans for a variety of business needs, including tax debt, expansions, inventory, marketing, operations, payroll, renovations and other expensive projects.
Working capital loans
Working capital loans help keep your business afloat by providing funds for bills that could threaten your operations if left unpaid. You could also use working capital loans to buy inventory while waiting to receive customer payments.
Terms for working capital loans are typically less than 12 months, shorter than for other business loans. Working capital loans tend to provide smaller funding for short-term needs but are easier to pay off.
QuickBridge requires that your business run for at least six months before applying for a working capital loan. You may be able to get a QuickBridge working capital loan even if you have a low credit score.
Unsecured small business loans
Unsecured business loans don't require any collateral. This means your business isn't at risk if you can't repay your loan. In addition, lenders can provide funding faster since they don't need to process paperwork related to assets and approving collateral.
QuickBridge may require some business owners to sign a Personal Guarantee for unsecured loans. In these cases, the business owner's personal assets could be at risk if loan payments are missed.
Short-term loans
Short-term business loans typically have terms between six and 18 months. You can use them for various reasons, and they may be a good option for businesses that don't qualify for traditional loans. Seasonal businesses may also benefit from short-term loans to cover gaps during off-seasons. Most businesses could use short-term loans for unexpected business expenses or to improve cash flow, make investments or expand.
QuickBridge requires that your business run for at least six months for its short-term loans, but it doesn't require collateral or a down payment. It also considers more than your business's credit score, so you might be able to qualify with less-than-excellent credit.
Emergency business loans
Emergency business loans can provide funding for a variety of emergencies, such as natural disasters or power outages. For example, you may need to replace inventory or repair your property or equipment.
While many lenders provide emergency funding, their applications can take a long time to process. Alternative lenders like QuickBridge can process applications and provide funding more quickly. QuickBridge requirements are also more accessible for businesses with lower credit scores or that haven't been in business for very long.
QuickBridge small business loans pricing
Unlike many other financial institutions, QuickBridge interest rates are typically expressed as a factor rate. A factor rate typically ranges between 1.1 and 1.5. While interest compounds over certain periods of time for traditional loans, factor rates are typically expressed as a fixed fee added to your loan balance when you receive the loan. This means you will know your exact payment schedule, and your loan balance and payment amounts won't change.
QuickBridge interest rates, expressed as a factor rate, can start as low as 1.1. But the following factors can affect your factor rate:
How long you've been in business
Your sales and growth
Creditworthiness
Your industry
In addition to the factor rate, you will also pay an origination fee between 1% and 3%.
QuickBridge small business loans financial stability
QuickBridge is a privately owned company, so it's not responsible for reporting its financial statements. Its parent company, National Funding, Inc., is also privately owned. It's estimated that National Funding, Inc., makes an annual revenue between $100 million and $500 million. In addition, both companies operate consistently without any news of negative financial situations. National Funding, Inc., was listed as one of Inc. 5000's fastest-growing private companies in the U.S.
QuickBridge small business loans accessibility
QuickBridge provides business loans for businesses located in the U.S. The company's borrower requirements may vary based on the type of business loan, but its general requirements to qualify for a loan are:
Minimum credit score — 600 FICO
Time in business — At least six months
Annual revenue — At least $250,000
Contact information
QuickBridge does not have many customer service channels. The company's website only lists a customer service phone number. If you need to contact QuickBridge, call (888) 233-9085.
User experience
QuickBridge's application process is completely online, and you only need to provide a driver's license and bank statements to begin processing your application. You may need to provide other documents once QuickBridge reviews your application, but you could receive your funds within one business day.
QuickBridge small business loans customer satisfaction
QuickBridge reviews indicate mostly happy customers. QuickBridge is rated A by the BBB, where it has been accredited since 2014. Customer reviews discuss great customer service, with many praising the agent they worked with to set up their loans. Most QuickBridge complaints are about being denied a loan or being a victim of repetitive marketing, such as telemarketing calls and junk mail.
QuickBridge small business loans FAQ
What are QuickBridge's small business loan eligibility requirements?
QuickBridge's loan eligibility requirements may vary for each type of loan, but it may approve businesses with credit scores as low as 500. That said, you must have been in business for at least six months, with annual revenue of at least $250,000.
How does QuickBridge's loan application process work?
QuickBridge's loan application process is quick and easy. You can complete an application directly on the website by providing only your driver's license and bank statements. If you pass the soft credit pull, a QuickBridge agent will review your application and may request additional documents. They can propose loan terms relatively quickly, and you may be able to receive funds within 24 hours.
What industries does QuickBridge serve?
QuickBridge has served over 18,000 customers in a variety of industries. It has a deep understanding of businesses in construction and contracting, farming and agriculture, food and beverage, health care and wellness, retail and B2B services. It also specializes in providing loans for women- and minority-owned businesses.
Is QuickBridge a reputable company?
QuickBridge is a reputable company. It was founded in 2011 and purchased by National Funding, Inc. in 2018. It has provided thousands of business loans, and its customer ratings are relatively high compared to other alternative lenders.
How we evaluated QuickBridge small business loans
We evaluated QuickBridge based on the following criteria:
Offerings — We explored QuickBridge's loan products to ensure it offers a wide variety of funding for various business needs.
Pricing — While its revenue requirements are higher than those of other loan companies, QuickBridge's interest and origination fees are on par with industry standards.
Financial stability — A loan company helping to make financial decisions for others should show that it can properly manage its own finances. QuickBridge has maintained a positive reputation.
Customer experience and satisfaction — We read QuickBridge loan reviews to understand the overall customer experience. We used customer reviews to reveal details about QuickBridge's customer service and ability to make the loan process easy for clients.
Summary of Money's QuickBridge small business loans review
QuickBridge is an alternative lender that offers a variety of small business loans. You can use its loans for business needs, such as daily costs, renovations, equipment and many other expenses. As an alternative lender, the company may provide funding for businesses with lower credit scores — but it does have high revenue requirements.
Customers are relatively happy with QuickBridge's services, and the application process is simple. In addition, you could receive funding within 24 hours, depending on how quickly you can provide documentation and agree to the terms of your loan.
All in all, Quickbridge gets high marks for its strong reputation and its variety of loans offered. To learn more about small business loans and how to receive funding for a new business, check out our suggestions on how to start a business.