Biz2Credit Small Business Loans Review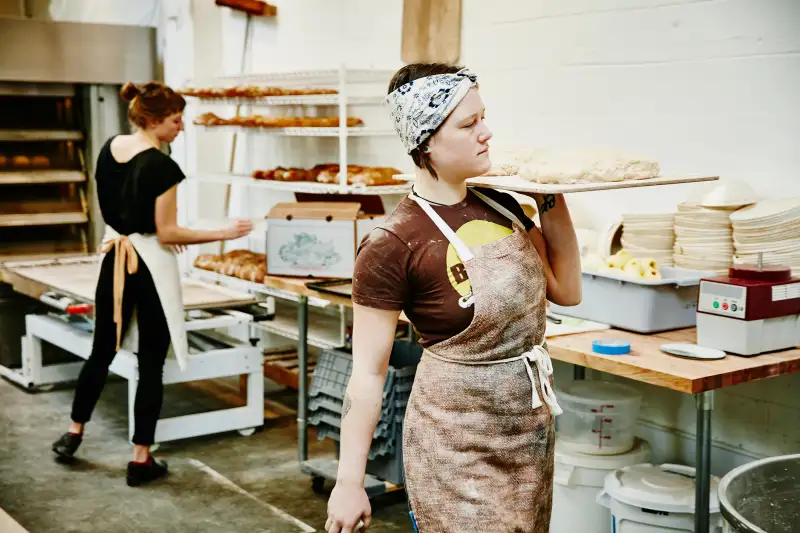 Small business loans let business owners access much-needed capital to expand or maintain current business operations. Biz2Credit operates an online marketplace that matches business owners with the right lender and loan type for their needs. As an alternative lender, Biz2Credit offers a quicker loan application and funds disbursal process compared to conventional lenders like banks and credit unions.
In this guide, we'll take an in-depth look at Biz2Credit loans. You'll learn about its strengths, weaknesses, loan products and customer reviews. By the end of this review, you should have a good idea of whether or not Biz2Credit is the right business loan provider for you.
Best for being matched with the right loan
Biz2Credit is an online marketplace that matches you with the lender that best fits your goals and needs. Unlike other online marketplaces, however, Biz2Credit uses guided surveys to help you find the lender and loan type that best fit your individual needs.
With so many different types of financing options to choose from, you stand a good chance of finding a loan well-suited to your individual needs.
Biz2Credit loans pros and cons
Pros
Has a wide range of business loan types available
Matches you with a suitable lender for your needs
Has an easy loan application process
Cons
Not a direct lender
Only for businesses that make at least $250,000 in annual revenue
Short-term loan options with higher monthly payments
Pros explained
Has a wide range of business loan types available
Biz2Credit offers a wide variety of business loan types, including:
Term loans
Commercial real estate loans
Employee retention tax credit loans
Business line of credit loans
Business acquisition loans
Unsecured business loans
Merchant cash advances
Equipment financing
Small business administration loans
Each loan type is best suited for different scenarios. With such a wide array of options, Biz2Credit helps you avoid getting the wrong loan, which could mean losing access to much-needed capital, overpaying or committing to an unfavorable payback schedule.
Matches you to the perfect lender for your needs
The Biz2Credit loan application process can take as little as four minutes to complete. In it, you can answer a series of simple questions that will help the company determine the appropriate loan type and lender for you. There's no upfront cost and the service is designed to be fast and efficient.
Has an easy loan application process
The entire loan application process consists of just a few steps. You'll state the amount of money that you need, reasons for needing it and how long you need the funds for. Then you'll input some basic contact information, your annual revenue, time in business and credit score.
In the next part of the application, you'll provide additional details regarding your plans for the fund and further details about your business, such as your company address, legal structure and EIN. You'll also input your company's revenue, expenses, debt and whether you accept credit cards.
Once you submit your application, you'll likely get a decision on your approval within 24 hours.
Cons explained
Not a direct lender
Biz2Credit acts as a third-party intermediary between you and your lender. However, some people would prefer to go direct; by cutting out the middleman, you may pay less and get your loan faster since you don't have to pay Biz2Credit's fees.
Only for businesses that make at least $250,000 in annual revenue
To secure a loan through Biz2Credit, your company must have a minimum annual revenue threshold of $250,000. This holds true across business types and helps Biz2Credit offer more competitive rates since more established businesses constitute a lower default risk. However, it also excludes a good number of smaller businesses.
Short-term loan options with higher monthly payments
Biz2Credit offers relatively short repayment schedules that range from 12 to 36 months. By comparison, many lenders will let you repay on a three to 10-year timeline. As a result, your monthly payments will be higher than they would be on a longer timeline. However, you will likely pay less overall since you'll have less time to accumulate interest on your loan.
Biz2Credit loan policy plans/offerings
Term loans
With business term loans, you'll receive a lump sum of capital upfront that you'll then repay along a fixed repayment schedule. This makes it easy to budget and plan for future payments. Term loans are generally used to expand a growing business. For example, you might use a term loan to purchase a specialized piece of equipment that can speed up or otherwise enhance production.
With Biz2Credit, you can apply for a term loan between $25,000 and $500,000. A number of individual factors, including your credit score, will ultimately determine your rate offer.
You will likely receive funding in around 72 hours. You'll need a credit score of at least 660 to apply. Your business should be at least 18 months old, and you should have at least $250,000 in annual revenue.
Biz2Credit may ask you to sign a personal guarantee for this loan type. If your small business isn't operational yet, you won't qualify for a Biz2Credit loan.
Working capital loans
A working capital loan helps you fund the day-to-day expenses of your business and smooth over cash flow issues. Uses for a working capital loan include funding payroll, purchasing inventory, meeting lease obligations and more.
In some ways, a working capital loan operates similarly to merchant cash advances. The primary difference between the two is that you pay back working capital loans on a monthly basis, while merchant cash advances are paid back by surrendering a set percentage of your credit card sales until the debt is satisfied.
Working capital loan terms tend to be quite short; Biz2Credit lets you choose a repayment term between 12 and 36 months. You can choose from a variety of repayment frequency schedules that range from daily to biweekly.
You must meet the following requirements to qualify for this loan type:
575 minimum credit score
$250,000 or more in annual revenue
Must have been in business for at least six months
Employee Retention Tax Credit loans
The Employee Retention Tax Credit is a refundable tax credit that provided an incentive for small businesses to keep their workers during the COVID-19 pandemic.
If you didn't claim it back in 2020 or 2021, you still have until 2025 to retroactively file for the tax credit. Biz2Credit offers an interest-only loan of up to 65% of what you can expect to get back from the Internal Revenue Service (IRS) with a $500,000 maximum. The interest-only period extends for 12 months. If you find yourself unable to pay off the remaining loan balance at that time, it will automatically roll over into a 24-month term loan.
You can expect to see funding within 72 hours. To qualify, you should:
Be in operation since at least February 2020
Have a credit score of at least 660
Have a pending IRS tax credit of $100,000 or more
Commercial real estate loans
With Biz2Credit, you can refinance your existing commercial real estate loan to a lower rate, or you can use your property to back a loan between $250,000 and $6,000,000. You can use this loan to renovate your property, expand your business or purchase a new business.
Biz2Credit offers rates starting from 10%, and you will receive funds within 48 hours. Repayment schedules range from 12 to 36 months.
To qualify, you must meet the following requirements:
Be in business for at least 18 months
Maintain a credit score of 660 or higher
Have an annual revenue of $250,000 or above
Own a commercial property
Biz2Credit loan pricing
Biz2Credit does not charge an application fee. However, you can expect to pay a loan origination fee, or closing fee, totaling somewhere between 1% and 6% of your total loan amount. You can also expect to pay an underwriting fee between $250 and $400.
As an alternative lender, Biz2Credit charges higher rates than traditional lenders like banks and credit unions. It also tends to require relatively high credit scores and annual revenue. In exchange, you receive faster funding.
Biz2Credit financial stability
None of the three major credit rating institutions have evaluated Biz2Credit's creditworthiness. Additionally, Biz2Credit does not disclose documents or statements regarding its financial information to the public.
Since Biz2Credit is a marketplace, it's recommended that you research each individual lender's financial stability via credit rating agencies before signing a contract.
Biz2Credit accessibility
Availability
Biz2Credit serves all 50 states and a few international locations including the United Kingdom, Australia and India.
Contact information
Biz2Credit offers multiple ways to get in touch, including:
Phone: Get in touch with a funding specialist by calling 800-200-5678 between 9 a.m. to 6 p.m. EST Monday through Friday.
Online form: Fill out the online contact form on Biz2Credit's website with your contact information.
Email: Send Biz2Credit an email at info@biz2credit.com.
Snail mail: Send a letter to its headquarters at 1 Penn Plaza, 31st Floor New York, NY 10119.
User experience
Biz2Credit offers a streamlined application process that you can complete entirely online. The whole process shouldn't take long, but you will need to have a number of important documents and pieces of personal information ready. Reviews from third-party platforms such as the Better Business Bureau suggest most loan applications proceed smoothly with few hiccups.
Biz2Credit loan customer satisfaction
On the Better Business Bureau (BBB)'s website, Biz2Credit holds a 3.7/5 star average with 701 customer reviews. Common complaints center on poor communication with customer service representatives. Positive comments tend to praise the service for its speed and efficiency.
The BBB has assigned Biz2Credit a D rating. This rating doesn't directly reflect customer satisfaction. Instead, it looks at factors such as time in business and customer complaints. The reason for Biz2Credit's low rating lies in the abnormally high 1,538 complaints made against it in the past three years. However, Biz2Credit has only received 20 complaints in the past 12 months, suggesting that it has increased efforts to resolve customers' issues.
Biz2Credit small business loans FAQ
Is Biz2Credit legit?
Yes, Biz2Credit has worked with numerous lenders since 2007 to provide small business owners with alternative capital sources. It has received generally favorable reviews on popular third-party rating platforms.
Is Biz2Credit Small Business Administration approved?
Yes, Biz2Credit can help you connect with a lender who provides Small Business Administration loans. Remember, although Small Business Administration loans are government-backed, they're issued by private lenders.
What documents are needed for Biz2Credit?
To qualify for a loan, you may need to provide the following documents:
Your FICO credit score
Bank statements
Income tax returns
Debt schedule
Collateral documentation
Financial statements
Accounts receivable reports
Accounts payable reports
Your business plan
Business licenses
Process for evaluating Biz2Credit loans
We evaluated Biz2Credit based on these factors:
Availability and accessibility: We looked at how difficult it was for the average business owner to qualify for and receive a loan.
Interest rates and fees: We evaluated Biz2Credit on its overall cost structure compared to other business loan companies.
Customer satisfaction and ease of use: We used customer reviews from the BBB to determine how satisfied customers are with Biz2Credit's services. We also filled out a dummy application to verify its ease of use.
Loan products offered: We assessed the variety and usefulness of Biz2Credit's loan products on offer.
Summary of the Biz2Credit loan review
Biz2Credit is an online marketplace that connects businesses to lenders for a variety of funding options including term loans, Employee Retention Tax Credit loans, commercial real estate loans, working capital loans and more. Origination and underwriting fees are roughly in line with the industry average. In addition, Biz2Credit maintains stricter eligibility requirements than many of its competitors.
Biz2Credit lets you apply entirely online. You'll typically receive an approval decision within 24 to 48 hours depending on the loan type. It also uses an online survey process to match you to the right lender for your needs. However, Biz2Credit is not a direct lender. Also, your business must have at least $250,000 in annual revenue to qualify for most loans and its short-term repayment schedules will require high monthly payments.
While it received a large volume of complaints on the BBB website in the past three years, it has increased efforts to resolve customer issues. Overall, Biz2Credit offers a wide range of competitive loans in a completely online experience that's tailored to match you with the right lender for your financial needs.