These Debit Cards Claim to Help You Build Credit — Are They Worth It?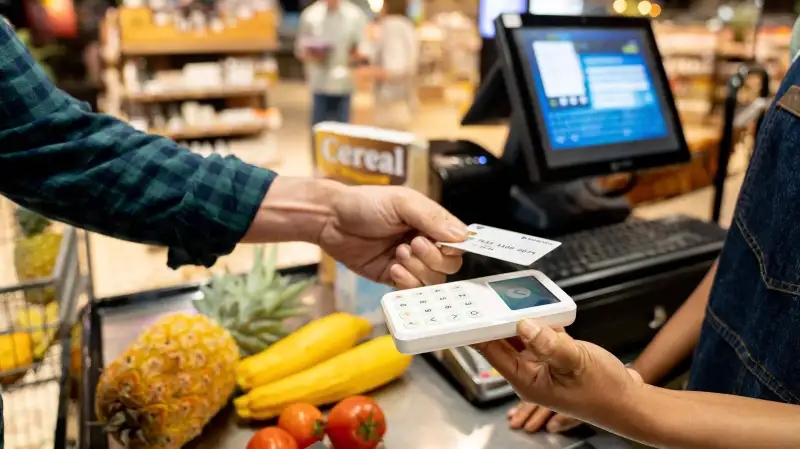 It probably seems counterintuitive to reach for a debit card at the register if you want to build credit with everyday purchases. Debit card activity isn't usually reported to the major credit bureaus, and traditional personal finance wisdom dictates that you typically build credit by taking out loans, opening credit cards and making payments on time.
But lately, new debit cards with credit-building capabilities have hit the market.
Often geared toward younger consumers and customers with little or poor credit, these debit products — including Sesame Cash, the Fizz debit card and the Extra debit card — claim they can build people's credit files and improve scores without exposing them to the risks posed by credit cards.
The rollout of these products is timely considering that credit card debt in the United States has climbed over the past decade, topping $1 trillion earlier this year, according to data from the Federal Reserve Bank of New York. Americans are having a hard time paying their credit card bills thanks to interest rate hikes that have pushed the average annual percentage rate (APR) on credit cards to more than 20%. With student loan payments returning this fall after more than a three-year pause, borrowers with both education debt and mounting credit card debt face a particularly difficult set of financial circumstances.
"Most of the young people who have had credit cards have never seen interest rates like this," says Cary Carbonaro, a certified financial planner and the director of Women and Wealth at Advisors Capital Management. "Couple that with credit card and student loan debt, and it's like a triple whammy."
Even so, building credit is crucial — it can determine much of what you're able to do (and buy) in adulthood, from renting a place to live to financing a car or an education — so you need to find some way to demonstrate to lenders that you're a safe bet.
Enter the credit-boosting debit card.
Extra, Sesame Cash and Fizz credit-building debit cards
A few fintech companies currently offer debit products that come with features designed to build cardholders' credit histories and scores, among them Extra, Credit Sesame and Fizz (the last of which is specifically for college students). These cards all boast the conveniences of digital banking, but they differ in terms of how they work.
Extra
The Extra card connects to your bank account after you download the Extra app and determines a $100 to $1,500 spending limit (or "spend power") based on your bank balance and history. There's no credit check involved. Extra tells Money that new users receive a lower limit at first and earn their way up by making transactions.
Extra issues the card through Evolve Bank & Trust or Patriot Bank, N.A., which are both backed by the Federal Insurance Deposit Corporation. The Extra card pays off whatever purchases you make at the time of the transaction and then automatically pulls the payment amount from your checking account the following day.
As a result, there's no balance to pay off at the end of the month, and your credit utilization resets every time a transaction is paid, making it impossible to fall into debt. Extra reports your transactions to Equifax and Experian (but not TransUnion) every 30 days.
There are a few drawbacks to the Extra card, mainly the monthly or annual membership fees. If you sign up for the credit-building plan, you'll pay $149 a year or $20 a month, and you don't earn any rewards points at this tier. Signing up for the rewards and credit-building plan will run cardholders $25 a month or $199 a year. You also can't use the Extra card to withdraw cash like you can with a standard debit card, and you can only spend rewards points in the Extra store.
Sesame Cash
Credit Sesame, a personal finance management platform and credit monitoring tool, launched a credit-building checking account in 2020 called Sesame Cash. The account comes with a prepaid Mastercard debit card.
There are quite a few hoops to jump through to set up Sesame Cash. First, you need to download the Credit Sesame app and open an initial account, which can include a free credit monitoring account. You then have to sign up for Sesame Cash and deposit or transfer money into your account, which will act as a security deposit for a secured line of credit with the FDIC-insured Community Federal Savings Bank. You then select a credit utilization rate.
Based on the utilization rate you choose, Credit Sesame uses a portion of the purchases you make with your prepaid card to create an identical balance on your secured line of credit and automatically pays it by the due date. This activity is reported to all three major credit bureaus every month.
While there's no minimum balance requirement, you have to either deposit $500 into your Sesame Cash account through direct deposit each month or spend $1,000 a month with your account on either bills or point-of-sale transactions to avoid a $9.99 monthly fee. There's also a $3 inactivity fee if you don't move money or make a purchase using your Sesame Cash account at least once every 30 days.
Some perks with Sesame Cash include the ability to receive your paycheck up to two days in advance and earn cash back rewards from qualifying stores. You can use your Sesame Cash card at ATMs, but third-party and cash deposit fees may apply.
Fizz
Opening an account with Fizz is much simpler compared to Sesame Cash and Extra, and there are no fees involved. However, it will only work for iOS users because Fizz hasn't yet launched the Android version of its app.
After downloading the Fizz app, you submit your information, and Fizz connects to your checking account and calculates your daily spend limit. You'll then receive a Mastercard debit card issued through Patriot Bank, N.A. that works like any other — but your purchases are initially paid by Fizz. These are then paid off through your checking account, and you can either choose to set up autopay or pay manually.
Fizz will freeze your card if you try to spend beyond your limit, if your checking balance gets too low or you fail to make a daily payment. The activity on your Fizz account is reported to all three credit bureaus at the end of the month and offers varying cash back rates and some rewards for qualifying purchases.
Do credit-building debit cards work?
Though credit-building debit cards are very new, early research suggests they can indeed increase users' scores. A study from Extra and consulting firm Brandata found that the roughly 2,100 cardholders whose data was analyzed saw their overall credit score increase by 48 points on average over the course of a year. Their likelihood of getting approved for an auto loan or credit card doubled.
Credit Sesame said in a 2021 news release that its early Sesame Cash users increased their score by 35 points on average, and 90% of customers with thin credit files were able to establish an average score of 607 in the first 30 days of using their product.
Carlo Kobe, co-founder of Fizz, says that while he sees why people more well-versed in financial literacy might prefer a traditional credit card, the Fizz card allows students to build credit without fees or interest rates. Fizz also offers other perks.
"While some student credit cards and secured cards offer rewards, most do not," Kobe tells Money. "We also have hundreds of financial literacy resources and quizzes and free credit monitoring as part of our app, allowing users to gain traction in their financial independence journeys."
Are credit-building debit cards actually worth it?
Carbonaro says that even for people who need help building a positive payment history or establishing credit, these cards just don't make much sense when you consider their requirements and costs. There are better, cheaper and more established options available, like secured credit cards and student credit cards.
"You can mostly get a credit card for free — and if you're talking about young people or people with marginal credit or no credit, or somebody who has poor credit, these are people who can't afford those fees," Carbonaro says.
(Extra's member concierge tells Money that its card's high membership fees are a trade-off for not charging any interest on cardholders' purchases while still building credit.)
Carbonaro adds that student credit cards are the best place to start for people in college to establish credit, build positive credit activity and earn rewards on their purchases. While these unsecured cards do come with more risk in terms of overspending, they typically come with low limits that students can increase with good habits after a certain period of time.
Secured cards, on the other hand, require a cash security deposit when you open an account, so you're putting your own money down for the lender to take if you fail to pay your bill, Carbonaro says. This makes them ideal and easier to obtain for people with no credit or poor credit.
And if you're opposed to the idea of credit cards altogether, you can try building credit in other ways, like by making payments towards your auto or student loans on time and using a rent-reporting service.
More from Money:
Dollar Scholar Asks: When Is Getting a New Credit Card Worthwhile?
Here's How Much Debt the Average American Has in 2023
5 Popular Strategies People Are Using to Escape Credit Card Debt