Best Checking Accounts of 2021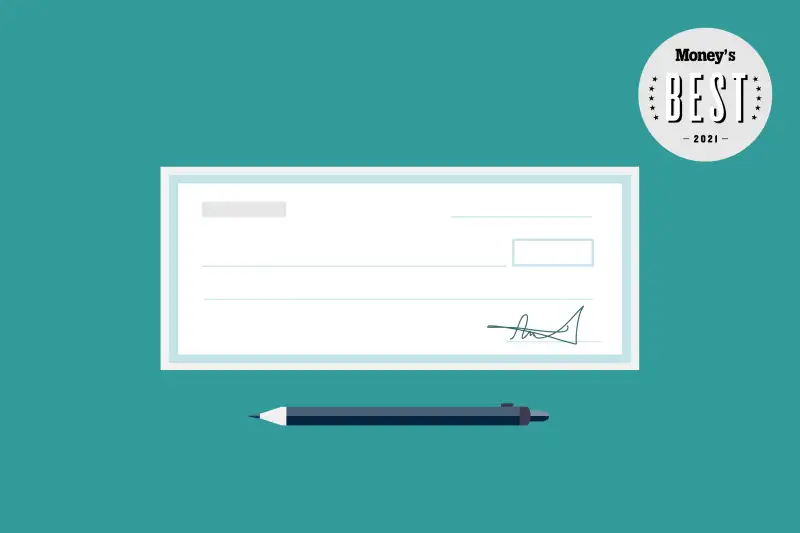 Money's Top Picks
PenFed Credit Union: Best Credit Union
HSBC: Best for Students
Wealthfront: Best for High Yields
PNC Bank: Best for Managing Finances
Betterment: Best for ATM Fee Reimbursement
One of the most common forms of banking, checking accounts let you withdraw cash from ATMs, deposit checks, set up automated payments, send funds through third-party apps, and even make online purchases without a credit card. Before putting your hard-earned money in one of these versatile accounts, however, make sure your bank or financial institution offers the features you're looking for without charging unnecessary fees.
To offer you the best checking accounts in the U. S., we conducted over 200 hours of research, interviewed four experts, and vetted a total of 20 companies. The process included analyzing the number of complaints filed with the Consumer Financial Protection Bureau between 2017 and 2020 in the 'checking and savings account' category. We also looked at annual percentage yields and minimum balance requirements.
Ads by Money. We may be compensated if you click this ad.
Ad
Get high-interest checking.
With the Wealthfront Cash Account, you can enjoy high interest checking, get paid up to two days early, and easily access your money. Click on your state to open an account today.
Open an Account Today
We also researched mobile app capabilities, ATM availability, and any helpful tools and educational resources offered to customers.
More on Money's Top Picks
PenFed Credit Union: Best Credit Union
| | |
| --- | --- |
| Monthly Fee | $10, waived with a $500 balance |
| Balance to Open | $25 |
| ATM Network | 85,000 |
| APY | 0.20% – 0.40%, depending on balance |
PenFed rose to the top of our list by having a great online presence combined with the availability of branches in 13 states, Washington D.C., Guam, and Puerto Rico.
While PenFed was founded to serve military personnel exclusively, they've since changed this policy, offering their products to all eligible citizens and permanent residents, whether or not they served in the armed forces.
While PenFed Access America Checking has a $10 monthly fee, there are two ways to avoid paying it: maintain a daily balance of at least $500, or set up a monthly direct deposit of at least $500. To get started, you can open an account with just $25.
Ads by Money. We may be compensated if you click this ad.
Ad
Improve your financial health by opening a Checking Account with PenFed.
Open an Account Today
PenFed provides access to a network of over 85,000 fee-free Allpoint and CO-OP ATMs located across the United States. If you need to withdraw money from an ATM that's outside the network, there's a $1.50 fee, plus any other fees put forth by the owner of the teller machine.
As for overdraft, if a customer falls below a balance for a scheduled payment, it will be declined and a $30 fee will be applied. To avoid this, customers can apply for an overdraft line of credit at 17.99% APR. As usual, this line of credit is subject to approval.As of September 2020, the Access America Checking account offers a 0.20% APY for balances under $20k and a 0.40% APY for balances between $20k and $50k. The account is insured by the National Credit Union Share Insurance Fund (NCUSIF) for up to $250,000.
HSBC: Best for Students
| | |
| --- | --- |
| Monthly Fee | $15, waived with a direct deposit or a balance of $1,500 |
| Balance to Open | $0 |
| ATM Network | ATMs available in 60 countries |
| APY | N/A |
HSBC's Choice Checking stands out as an account that gives students a leg-up as they plan for their post-college lives.
While this is not an interest-bearing account, it does offer perks such as no maintenance fees for the first six years and no required minimum balance. Students can open an account over the phone or at a branch location. HSBC offers a $100 welcome deposit to student accounts opened before October 30th of 2020 if they meet certain requirements, including debit card purchases of $100 for three consecutive months.
Ads by Money. We may be compensated if you click this ad.
Ad
Compare checking options with HSBC.
Open an Account Today
ATM availability is a big one for HSBC with tellers in over 60 countries — great for those semesters abroad. In-network withdrawals are free, but withdrawals from non-HSBC ATMs will be met with a $2.50 charge, plus any fees charged by the owner of the teller machine.
HSBC requires a monthly maintenance fee of $15 that can be waived if you maintain a direct deposit or a balance of $1,500 — which might be tricky for some students. Also, overdraft fees are set at $35. While you can avoid this fee by signing up for overdraft protection, HSBC's line of personal credit has a high APR at 24.99%.
HSBC also offers useful information on subjects like credit cards, interest rates, and property rental, among others. With these resources at their disposal, students can learn to develop healthy financial habits, such as budgeting, saving, and monitoring their credit score.
To qualify, customers must list "student" as their occupation in their application form, be at least 18 years of age, and a U.S. or international student enrolled stateside.
Wealthfront: Best for High Yields
| | |
| --- | --- |
| Monthly Fee | $0 |
| Balance to Open | $1 |
| ATM Network | 19,000 |
| APY | 0.35% |
The one thing that really sets apart the Wealthfront Cash Account is its 0.35% APY, which is roughly eight times higher than your normal checking account.
While regulations prohibit the company from calling its Cash Account a checking account, it resembles one but with added features. For instance, by setting up a direct deposit with the Cash Account, Wealthfront claims the payment will reflect in your balance up to two days earlier. You'll also have access to 19,000 fee-free ATMs, part of the Green Dot network, by adding a debit card to the account. Using out-of-network ATMs will be met with a $2.50 fee plus any other charges applied by the owner of the teller machine.
The company's online platform and mobile app provide planning tools that allow you to consolidate all your financial information in order to set up both short term and future goals. This can be achieved by providing Wealthfront access to your accounts (mortgage, car payments, rent, etc.) via application programming interfaces (API). The information regarding your income and monthly bills will be regularly updated, giving you a clear view of your saving and spending patterns.
Ads by Money. We may be compensated if you click this ad.
Ad
Upgrade Your Banking with Wealthfront.
Open an Account Today
With a full picture of your finances, you can plan for goals such as an upcoming vacation, college tuition, or even a new home. The platform even integrates with Zillow if you're house hunting. From your profile, you'll be able to see how any new moves may impact your current financial situation and your long-term plans.
Wealthfront's mobile app is equipped with other functions as well, including mobile check deposits and an ATM locator. Wealthfront's Cash Account is insured by the FDIC for up to $1 million.
PNC Bank: Best for Managing Finances
| | |
| --- | --- |
| Monthly Fee | Varies by market |
| Balance to Open | $0 if opened online |
| ATM Network | 18,000 ATMs |
| APY | Varies by market |
What really separates Virtual Wallet by PNC Bank from the swarm of checking accounts is the features that help you plan and manage your finances.
When looking up your balance, you'll see the amount of money that's to be used to pay bills, the amount that's meant to be saved, and the amount available to spend. Here's how it works: The money you deposit in your Virtual Wallet account can be divided into three tiers. 'Spend' works much like your typical checking account for expenses, 'Reserve' resembles an interest-bearing checking account, and 'Growth' functions as a savings account. This gives you a clearer picture of the state of your finances and offers a helpful way of budgeting income to achieve financial goals.
Virtual Wallet's minimum balance requirements, annual percentage yields, and monthly fees vary by market. For example, in Florida, there is a $7 monthly fee, but it can be waived if you're 62 or older, maintain a $500 monthly balance in 'Spend' and 'Reserve,' or set up a direct deposit of $500 or more in 'Spend.' In California, on the other hand, there are no minimum requirements to open an account or any monthly fees, and the APY starts at 0.80% for the Pro Growth account.
While PNC has a large ATM network, it's mostly located in the eastern United States. If you use an ATM outside of the network in the U.S. or Canada, you will be charged a $3 fee. Anywhere overseas, the fee increases to $5. These fees do not take into account what the owner of the ATM could charge for its use.
PNC Bank's Virtual Wallet is FDIC-insured and with the use of the mobile app you can deposit checks remotely, see your current balance, pay bills, send money to others, and reach out to customer care. The account also includes a Visa Debit Card.
Betterment: Best for ATM Fee Reimbursement
| | |
| --- | --- |
| Monthly Fee | $0 |
| Balance to Open | $0 |
| ATM Network | All ATM fees are reimbursed |
| APY | N/A |
A feature that singles out Betterment's checking account is their ATM fee reimbursement for transactions carried out stateside or abroad. In a world where withdrawing cash is still necessary, Betterment gives you the luxury of not thinking twice about using any available teller machines. Yes, most establishments accept cards as payment, but your favorite street vendor or the little shop on the corner might still prefer cash.
Ads by Money. We may be compensated if you click this ad.
Ad
Manage your finances with Betterment.
Open an Account Today
There are some features you might miss, such as cash deposits, which are usually not featured in online banks. Also, this checking account lacks the interest to generate earnings, unless you open a separate savings account with Betterment and regularly transfer money. As far as deal-breakers go, that's for you to decide according to your particular needs.
However, Betterment makes up for these missing perks with attractive features that include no monthly maintenance fees, no overdraft fees, and no minimum balances. For the more modern customer who pays bills online and never writes a check, these perks can outweigh the lack of certain features.
Betterment is backed by the FDIC, insuring deposits up to $250,000.
SoFi
| | |
| --- | --- |
| Monthly Fee | $0 |
| Balance to Open | $0 |
| ATM Network | 55,000 |
| APY | 0.25% |
SoFi Money merges checking and savings under one online bank account. The biggest advantage is that by maintaining monthly deposits of $500 or more, your balance will earn interest with a 0.25% APY (as of July 2020), comparable to traditional banks and their high-yield savings accounts. Also, SoFi Money has no account fees or minimum balance requirements and there are over 55,000 fee-free teller machines available within Allpoint's network.
Methodology
After compiling a list of 20 top financial institutions offering checking accounts, we looked up the number of complaints filed against each company with the Consumer Financial Protection Bureau between 2017 and 2020. We also gathered all the checking accounts' annual percentage yields (APY). After calculating the average for both factors, we discarded companies with a number of complaints that went above the average of 1,018 or with APYs that fell below the average of 0.16. We also discarded companies that provide services exclusively to military families or that are limited to certain regions of the United States. This reduced our initial list to 10 companies.
While annual percentage yields didn't offer much by way of differentiating, other factors such as fees, balance requirements, federal backing, ATM availability, among others, drew a clearer picture regarding which companies stood out. We paid special attention to the companies that provide convenience, ATM accessibility, and other perks such as a low minimum opening balance and robust apps that allow mobile check deposits. With all these factors in mind, we cut our list down to five top picks.
Looking for a New Checking Account? Keep This in Mind
According to the Federal Reserve Bank of San Francisco, debit cards are the most used payment method in the United States. So if you're reading this, chances are you may already have a checking account and are shopping around for a better option.
Given the popularity of checking accounts, finding a better deal with a different bank or financial institution may just boil down to personal preference. At a glance, many checking accounts may look similar across the board. The main differences are the required fees, interest rates, and the features that allow you to plan and conveniently budget your finances.
Ads by Money. We may be compensated if you click this ad.
Ad
Upgrade your banking. Get high-interest checking.
Get the Wealthfront Cash Account. Enjoy free high-interest checking, get your paycheck up to two days early, and easily access your money with fee-free ATMs.
Open an Account Today
Here are some points we'd encourage you to keep in mind before signing up for your new checking account.
APYs and Interest Rates
Lots of checking accounts offer APYs (annual percentage yields), which represent how much money an account earns in one year, considering the interest rate. Should the rate on a checking account factor into your decision to sign up with a financial institution? That all depends on your particular needs.
Some financial institutions require customers to pay a fee in order to have an interest-bearing checking account. To put it simply, you're paying money in order to make money. But the real question is if such a move is even worth it. If the amount of money you will maintain as your balance is not a big number, the chances of making a return on your investment are slim at best.
So, while you may be generating some interest off your balance, this arrangement comes with strings attached. "There are some higher interest options and usually there are some sort of requirements every month in order to get that rate," said Kate Dore, personal finance writer, and banking products expert. "I know that some banks [require] you to make a certain number of monthly debit transactions to offset some of the interest they're paying. Those checking accounts will also have a limit to how much you can keep in them because there's only so much interest they want to pay out," she added.
Looking for interest-bearing checking accounts can be an unnecessary hassle for some customers. "Trying to earn interest on a checking account, if you're really just going to use it for your inflows and outflows adds another level of complication to trying to find an account. And right now, no banks are paying much," said Beth Agnello, Financial Planner at Fair Winds Financial Advice.
If you're looking to make your money grow, high yield savings accounts or investments may be better options.
The Basics Behind Interest Rates
With APYs, financial institutions promise potential customers that their money can grow little by little. Most times, qualifying for this interest rate requires you to maintain a certain balance, set up a direct deposit, or make a specified number of debit card transactions each billing cycle. It's also worth noting that checking accounts with handsome interest rates may be capped at a certain amount.
You usually need a substantial amount of money to qualify for an interest-bearing checking account, which can be counterproductive considering that checking accounts are designed to make recurring payments. Some financial institutions offer great checking accounts that are not interest-bearing but have other features that make their product appealing to customer needs.
How You Pay Your Bills
At this point, most bills can be paid online or through electronic means. Still, there are vendors who prefer to be paid by check or cash for a variety of reasons. If you have recurring bills that can be settled through these traditional means, then the checking account of your choosing should be able to provide you with a checkbook and a robust ATM network. If they have few ATMs, consider the fee you'll be charged should you use an out-of-network teller machine.
While signing up with a financial institution based solely on ATM availability can seem like the right move, it's important to consider what role cash plays in your daily transactions. "A lot of people want a local bank because they have a large ATM presence. Frankly, that's great, but these days most transactions are happening through either a debit card or a credit card, or electronically through Venmo or PayPal," said Howard Dvorkin, author, and personal finance expert. " I think that people need to reevaluate what their necessities are. When was the last time you were in a bank? Doesn't happen too often these days."
Overdraft Protection
Overdraft protection can be important if you want to eliminate the risk of your payment being declined. That said, if you're vigilant of your balance, overdraft protection and its potential cost may not appeal to you.
If you don't plan to maintain a large sum in your checking account, you may want to consider a free account or one with fees that can be easily waived. It's not cost-effective to pay monthly fees if you'll only be making modest deposits and withdrawals. "There are so many free options that no one should ever have to pay ongoing monthly fees for a checking account," said Dore. "I'm sure there are no fewer than 10 excellent options at any one time to choose from."
Also, consider whether you should add another bill to your list of monthly expenses. "You may not think that $15 adds up, but unfortunately, it's about 200 bucks a year. If you can avoid it, avoid it. There's no sense in paying a fee if you don't have to," said Dvorkin.
Consider Your Lifestyle
With modern advances in banking, it's become less necessary to set foot inside a physical branch. Gone are the days of standing in line just to deposit a paycheck or of face to face meetings with bank managers to talk about loans and other products. Nowadays, just about every aspect of banking can be done from your computer or phone.
And yet, there are those who'd prefer to visit brick-and-mortar banks, either because they've grown accustomed to it or prefer speaking directly to a person. If you want the option to visit a bank on occasion, go for traditional banks. Most online banks and digital banking services don't have physical branches and rely exclusively on online platforms and mobile apps.
Also, consider your home situation when choosing a checking account. Married couples sometimes have a joint account, people with children begin financial planning for college years in advance, and unexpected expenses are a given. Some checking accounts give customers useful tools to help them budget for each of their goals and save time with automated processes. Depending on the way you choose to handle your finances, checking accounts can aid your efforts in a variety of ways.
Traditional vs Online Banking, According to Experts
"I would say, certainly right now with the coronavirus pandemic, the ability to bank online is very appealing. If you're nervous to go indoors or you're nervous to just go through a drive-thru to make a deposit, you may prefer banking online and be able to make deposits through a mobile app on your phone versus having to go in person."
-Kate Dore, personal finance writer, and banking products expert
"There certainly are traditional banks where you can get a free checking account with no minimum balance if you shop for it, depending on where you are. In my market, that is absolutely a possibility. But unless a person has a particular desire for bricks and mortar, I don't think you need a traditional bank."
-Beth Agnello, Financial Planner at Fair Winds Financial Advice
"To a person in their 50s or 60s, a branch may be important because that's how it's always been. But right now, there are banks that allow you to take a picture of a check to deposit it. So, you don't need to go to a branch. At some point, branches may [become] something of the past."
-Howard Dvorkin, author, and Personal Finance Expert
Checking Accounts FAQs
What is overdraft protection?
Overdraft protection links your checking account to another source of funds, whether it's a separate account or a credit line. Its purpose is to protect your account should you make a payment that exceeds your balance.
Should I have more than one checking account?
Whether or not you need more than one checking account will depend on your needs. For instance, some married couples have a joint checking account to handle mortgage payments and shared expenses.
What's the difference between a checking and a savings account?
The difference between checking accounts and savings accounts is that the former is typically used to pay recurring bills or common expenses, while savings accounts are used to keep emergency funds and earn interest on your savings over time. Most savings accounts have a monthly limit of six transactions. With checking accounts, there are rarely any limits in place.
Will my checking account earn interest?
Not all checking accounts earn interest and the ones that do earn a considerably low APY. If you're looking to make your money grow over time without assuming the potential risks of investing, a high yield savings account is a better option.
Do I have to pay to have a checking account?
Some institutions charge monthly maintenance fees. That said, many of these fees can be waived if you meet certain criteria. For instance, some checking accounts will require you to maintain a particular monthly balance. If you fall short, you will have to pay the fee for that month. Currently, there are many 0-fee options available.
More Details
All companies on our list were ranked based on the following factors:
Fees
Some banks and credit unions charge setup or initial fees when you sign up with them. Others charge a monthly maintenance fee. And then there's the possibility of getting slapped with penalties if your account isn't meeting certain requirements.
From initial setup costs to monthly deductions, financial institutions can subject clients to countless forms of one-time fees as well as some recurring ones. Not to mention the potential penalties that may arise if you fail to meet certain criteria.
While most of these fees are explicitly stated, others are hidden in the fine print, making them a little harder to spot. We dug in and found any charges that may put a damper on your billing cycle. Companies with no hidden fees were ranked higher on our list.
Balance Requirements
The most attractive minimum balance requirement is the one that doesn't exist. Most of the companies that make up our list don't have this requirement, while the ones that do require a balance do so by design in order to incentivize you to grow and maintain funds in your checking account. Others charge monthly maintenance fees as low as $1, regardless of your balance.
The best way to be completely aware of any potential fees is to carefully read and analyze all the terms and conditions before signing up. Marketing practices tend to veer toward highlighting the best a company has to offer in order to close the deal. We encourage readers to inquire about any possible charges and deductions to their accounts before they can happen.
Federal Backing and Consumer Complaints
The Consumer Financial Protection Bureau (CFPB) provides us with a window into the public's perception of financial institutions. After we had all the information regarding complaints filed between 2017 and 2020, we determined the average number of complaints against banking companies to be 1,018. We discarded all companies that went well over that number. And while it's true that CFPB filings need to be taken with a grain of salt, if a company has a considerable amount of complaints against them, that should — at the very least — give you some pause.
Another important contribution of the federal government is the backing of entities such as the Federal Deposit Insurance Corporation (FDIC) and the National Credit Union Administration (NCUA). What this federal backing implies is that your money is insured up to $250,000, in most cases. Consumers can rest assured that their funds will be protected should anything happen to the financial institution holding their money.
ATM Accessibility for Cash Withdrawals
When was the last time you set foot in an actual bank? Unless you had some pressing business to attend, chances are it's been months or even years, especially considering the current health crisis. For this reason, it's easy to argue that ATMs are now more important than ever because they provide customers with a safe and convenient alternative for retrieving cash. While most transactions can be carried out digitally or by using debit or credit cards, there is still a need for cash and, as such, we can argue that ATMs still have a vital role to play.
Now, if the bank or financial institution you're doing business with does not have ATM availability in your area, you will have to use a teller machine that's outside the network. Doing so can come at a cost — sometimes just two or three dollars — but if these transactions are recurrent, you're looking at a substantial amount of money being deducted from your account.
Some companies we researched are very flexible when it comes to out-of-network ATM usage, going so far as to refund any costs customers may incur. Companies with this considerate approach to consumer needs ranked higher on our list.