Michael Phelps Could Owe Uncle Sam $55,000 for His Rio Olympic Wins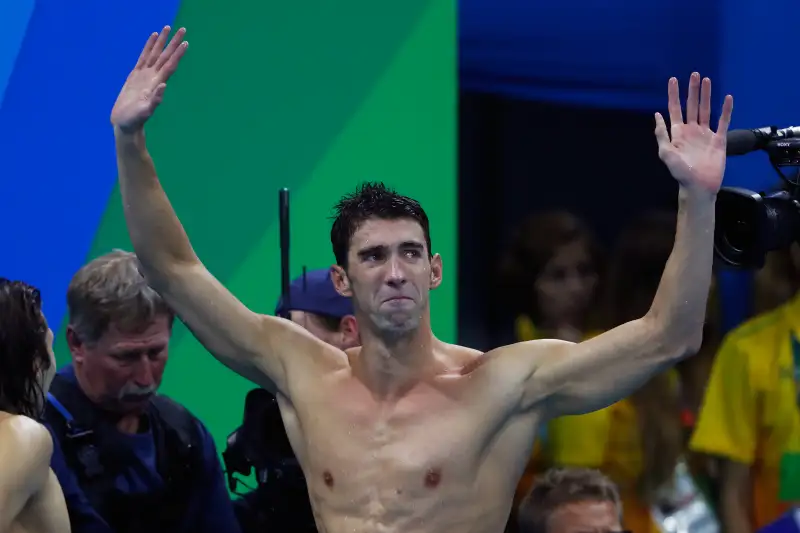 Award-winning swimmer Michael Phelps may be racking up medals in his country's name at the summer Olympics, but that doesn't mean Uncle Sam won't demand a cut of his prize money.
Phelps' current income tax bill for winning five gold and one silver medal at the Rio Olympics? Up to about $55,000.
The United States Olympic Committee awards Olympic athletes who place in the top spots a bonus— $25,000 for gold, $15,000 for silver and $10,000 for bronze — that, like any other prize earnings from a jackpot hit to a Nobel Prize, is considered taxable income by the IRS.
This "victory tax" can claim a big piece of an athlete's prize. For an Olympian in the top tax rate bracket of 39.6%, which includes the nation's highest earners, the bill totals $9,900 for winning a gold medal, according to Americans for Tax Reform. Nabbing a silver medal triggers a $5,940 tax hit and for a bronze medal it is $3,960.
Read More: U.S. Olympic Medalists Must Pay 'Victory' Tax
Of course that is the bill the very top earners would face. Most athletes, who lack the lucrative endorsements deals Phelps has, would owe far less to the IRS. The tax hit can also be offset by deducting some or all of their training and traveling expenses.
While many politicians have spoken out against the tax, a $55,000 bill is a a modest sum for an athlete like Phelps, whose net worth is estimated to be between $50 million and $55 million, according to an analysis for CNBC by Patrick Rishe, director of the sports business program at Washington University of St. Louis.
The athletes' medals themselves also count as taxable income, but the value of a winning a gold is largely symbolic. That's because the medal's actual monetary value or the basis on which they are taxed is so low. According to Money's own estimates the scrap value of a gold medal is about $501, depending on the portion of actual gold used to make the medal and current price of gold. Silver medals have even less value, about $300, and bronze medals, being a mix of copper and zinc, have little value.