Best Credit Unions of 2022-2023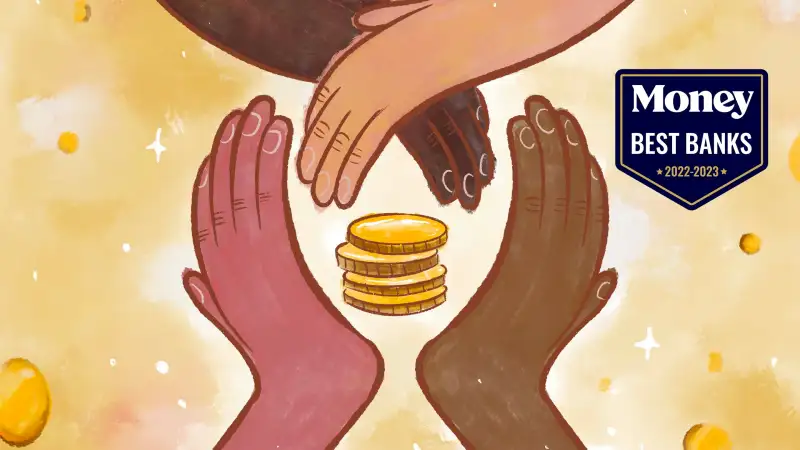 Everyone wants the best home for their money. As many banks continue to add fees and offer poor interest rates in exchange for borrowing your money, credit unions offer an appealing alternative. Credit unions are nonprofit organizations owned by their account holders. That ownership often translates to higher interest on checking and savings accounts and lower fees on loan products.
Like banks, there are myriad credit unions to choose from. While all credit unions require membership to join, some make the barrier for entry very low, and others have specific requirements. We researched interest, fees, rewards, tools and more to come up with our list of the best credit unions of 2022.
Here are our picks for the best credit unions of 2022-2023:
*Rates and APYs are subject to change. All information provided here is accurate as of May 19, 2023.
Credit unions may give an aura of exclusivity and membership, but Pentagon Federal Credit Union, better known as PenFed, makes it easy for just about anyone to reap the benefits by opening a savings account with a minimum of $5. Once you're a member, you'll be able to use more than 85,000 ATMs to access your checking accounts and impressive interest rates on savings accounts, all with low fees.
PenFed Credit Union highlights
Pros
1.7% APY on Premium Online Savings
No monthly service fee on Free Checking and Premium Online Savings accounts
2% cash back on Power Cash Rewards Visa card purchases
Get paid two days early when you sign up for direct deposit
Up to 0.35% APY on Access America Checking Account
Cons
No ATM or debit card on Premium Online Savings
0% APY on Free Checking Account
The Max Checking account from Lake Michigan Credit Union lives up to its name, paying up to 3% interest on the first $15,000 of your balance, with no monthly fees. To qualify for a high-interest rate, you'll have to meet a few requirements, including signing up for e-statements and making a minimum of 10 debit or credit card purchases. Plus, users are reimbursed up to $10 monthly for out-of-network or non-Allpoint ATMs.
Lake Michigan Credit Union highlights
Pros
3% APY on balances up to $15,000 if requirements are met
$0 monthly service fee
Large ATM network (55,000+)
Earns rewards points on account balances and multiple accounts
Compatible with digital wallets
Cons
No interest paid on balances above $15,000
LMCU branches only in Michigan and Florida
Whether you're saving up for that special vacation or want a place to park your cash while you ponder a longer-term investment, Alliant Credit Union offers the highest interest rates on a savings account: a very competitive APY on its High-Rate Savings account. Not only do they offer a great interest rate, but their savings account is free when you opt-in to e-statements. Plus, Alliant Credit Union allows members to access their savings accounts from one of their 80,000 ATMs, a rarity among credit unions.
Alliant Credit Union highlights
Pros
2.35% APY with a minimum average daily balance of $100
$1 monthly service fee which is waived if e-statements are selected
Large ATM network (80,000)
$5 minimum balance requirement
Cons
ATM card for savings account only issued if member has no checking account debit card
If you need the flexibility of a checking account but the stability of a savings account, Mountain America Credit Union offers the highest interest rates on a money market account of any credit union. Their tiered approach requires no minimum balance, and from the first dollar to $2,500, members will earn 0.75%, with balance tiers climbing to 2.60%. Unfortunately, members must reside in Utah or the surrounding states, be related to a member or work for an approved employer.
Mountain America Credit Union highlights
Pros
Up to 2.60% APY, tiered interest rates change according to account balance
$0 opening balance
$0 minimum balance
Easy access to funds any time
Cons
Minimum balance required to earn the highest interest rate is very high ($250,000+)
Limited membership area
What's even better than interest? Interest and perks. At First Technology Federal Credit Union, the checking account not only earns a respectable interest rate on the first $15,000, but the credit union also reimburses up to $15 in ATM fees monthly. It pays up to $15 cash back on credit card spending along with a $10 streaming subscription rebate. To qualify for this deal, you'll have to make at least 20 debit or credit transactions totaling at least $500, have a monthly ACH or direct deposit of $1,000 or more and sign up for e-statements.
First Technology Federal Credit Union highlights
Pros
1.50% APY on balances up to $15,000
$0 opening balance
0.5% cash back on monthly spending
0.25% cash back on First Technology loan and home equity line of credit payments
Cons
0.10% APY on balances above $15,000
Comparatively small ATM network (30,000)
Typically, perks and rewards are limited to credit cards. But that's not the case for America First Credit Union. Its premium checking may cost $6 a month, but that comes with a bouquet of perks that can save you more than $135 a month, including identity protection, mobile phone protection, ATM fee reimbursements, and exclusive discounts through Shopping Saver and CouponzDirect. Members can also earn up to 600 America First Rewards points that can be redeemed for merchandise, travel and even cash. Unfortunately, membership is only available to select counties in Utah, Nevada, Oregon, Idaho, Arizona and New Mexico.
America First Credit Union highlights
Pros
0.05% APY on balance greater than $500
$6 monthly service fee, waived with a direct deposit of $500, 20 or more transactions with a Visa credit or debit card, and an average daily balance of $1,500
Up to $10 in out-of-network ATM fees reimbursed
Cons
Limited membership area
Comparatively small ATM network (35,000)
There are many perks to joining a credit union, but sometimes the membership requirements can be an obstacle. Enter Bethpage Credit Union. Bethpage offers membership to any person that can open a savings account with $5. Once you're a member, it offers low-fee accounts like its interest-bearing checking account with no fees. Plus, as a member of the Co-op Shared Branch Network, you can bank in person at more than 5,000 branch locations.
Bethpage Credit Union highlights
Pros
0.40% APY on Free Checking Account when requirements are met
Charges very few fees
$5 opening balance on savings account, $0 opening balance on checking account
Compatible with digital wallets and third-party payment apps
Cons
0% APY on checking account any month requirements are not met
0.10% APY on savings account is comparatively low
No out-of-network ATM fee reimbursements
If you're a North Carolina resident and state employee and love to bank from your pocket, State Employees' Credit Union has one of the most intuitive and convenient mobile apps on the market. Use it to deposit, transfer or pay bills, or communicate with the bank in the message center. Open a savings account with just $25 and earn interest plus monthly dividends.
State Employees' Credit Union highlights
Pros
Intuitive app with easy-to-use money management tools
0.10% APY on savings account, 0.05% on checking account
$25 minimum deposit to become a member
$1 monthly service fee or a $1 donation to SECU Foundation
Cons
Very small ATM network (1,100 ATMs)
No out-of-network ATM fee reimbursement
How we chose the Best Banks of 2022-2023
To determine our list of Best Banks for 2022-2023, Money staff evaluated 50 of the largest retail banks and credit unions, ranked by assets, and 15 of the most popular online banks. We then compared opening balance requirements, interest paid, fees and features to determine our top picks. You can read our full methodology here.
More from Money:
Return to Best Banks of 2022-2023