3 Reasons Fine Art is Attracting High Net-Worth Investors
Money is not a client of any investment adviser featured on this page. The information provided on this page is for educational purposes only and is not intended as investment advice. Money does not offer advisory services.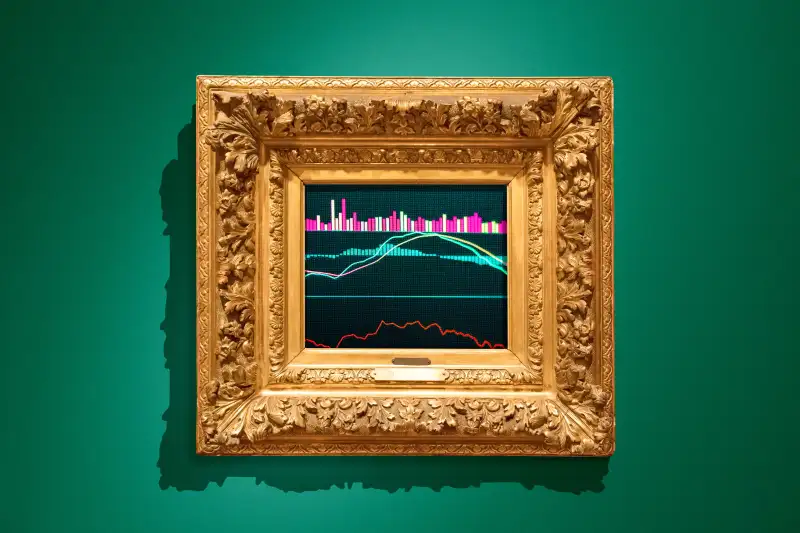 Volatility in the stock market has many investors looking to diversify their portfolios. And in the past 5-10 years, "blue-chip" art has become an increasingly appealing option. Thanks to alternative investing platforms such as Masterworks hitting the scene, the everyday investor can now invest in shares of multi-million dollar artworks at the tip of their fingers without breaking the bank.
In the past few years, alternative assets have become big business as investors look for new sources for potential returns in less traditional markets. Being the first company to offer art investment products to the retail investing public, Masterworks is drawing a lot of attention, and in 2021, received Series A funding valuing the business at over $1 billion.
So why invest in blue-chip art? Here are a few top reasons.
Attractive historical price appreciation
Fine Art's resilience during market downturns, like right now, is one of the main draws for investors. In fact, over the past 26 years, contemporary art prices have outpaced the S&P 500 by 131%, boasting an average 13.8% price appreciation per year (according to the MW All Art Index). This may not be representative of the experience of everyone investing in contemporary art, but it is a noteworthy trend.
A sound diversification option
The price appreciation trends of contemporary art as an asset class has many investors considering investing in art. The art market is no longer reserved exclusively for the wealthy, with trending institutions like Masterworks making it accessible for investors of all levels to gain a piece of the blue-chip art pie. With an A+ BBB rating and a reputation for strong customer service, Masterworks provides potential investors with the tools and resources they need to enter the market with confidence.
Becoming an art collector
Unlike stocks and bonds, a piece of art is a one-of-a-kind asset with its own unique story, history, and value. Art collectors may enjoy the personal satisfaction of owning a portion of a valuable and rare asset, as well as the potential financial benefits — without spending their precious time scouring galleries or worrying about logistics like shipping, handling, and securing a temperature-controlled storage space. The best part is you don't have to be an art expert to invest in iconic works of art. Instead, you can build a diversified portfolio of blue-chip art curated by an industry-leading research team that uses proprietary data to determine which artist markets have the most momentum.
Getting started
If you're looking to invest in blue-chip art without spending a fortune, Masterworks is an excellent option that provides comprehensive research, expert insights into the current art market, top-notch support resources, and a well-designed, easy-to-use digital interface.
To get started, complete Masterworks' quick form using this link, and a member of their team will be in touch to talk about your investing goals and guide you through the next steps.
The information provided on this page is for educational purposes only and is not intended as investment advice.
This article is sponsored by Masterworks. For more information, see Masterworks' important Regulation A disclosures at: Masterworks.com/cd.