5 Extremely Successful People and Their Insane Workout Routines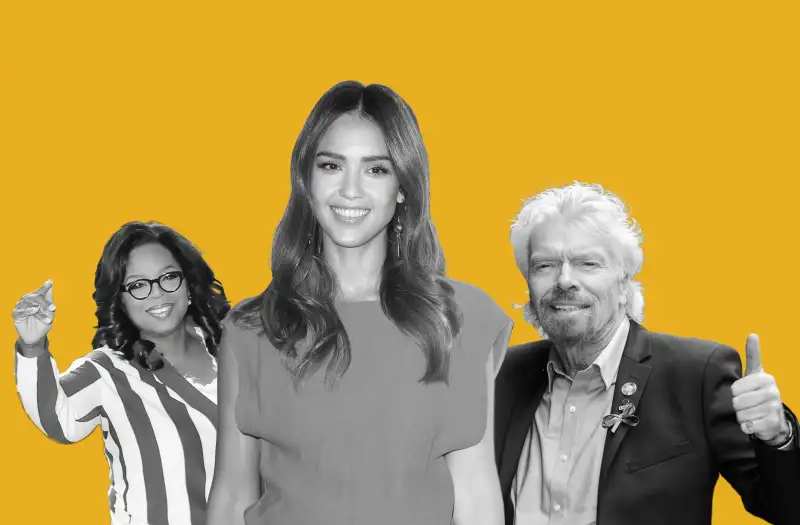 We all know working out is good for our bodies, but it also focuses your mind.
Research from the Harvard Medical School shows that regular exercise releases brain chemicals that are important for improving your memory, concentration, and mental sharpness. That's at least one reason many of the most successful business leaders devote a significant part of their day to exercise. Tom Corley, who wrote Change Your Habits, Change Your Life found that 76 percent of the rich people he researched exercise for at least 30 minutes a day. Some even take their workouts to a more extreme level. From Richard Branson to Mark Cuban, these are the billionaires who have serious fitness habits.
Richard Branson's early-morning kitesurfing
The 67-year-old Branson doesn't let age get in the way of a hard-hitting workout routine. The billionaire founder of Virgin Group wrote that he wakes up every day around 5 a.m. and immediately exercises. He runs, plays tennis, bikes, or even kitesurfs "if there's enough wind." He claims that working out so much allows him to "achieve twice as much."
Mark Cuban's 300-pound bench-pressing
It's perhaps not a surprise that the billionaire owner of the Dallas Mavericks like to stay in shape. Knowing that he'll sometimes miss a workout because of travel, Cuban told The Dallas Morning News that he aims to do an hour of cardio "six or seven days a week." The 59-year-old's regimen is varied and intense: He goes on an elliptical and stair gauntlet, plays basketball, and takes kickboxing and Latin fusion aerobic classes at a Life Time Fitness gym. He said he's bench-pressed 300 pounds before, and he likes to watch NBA while he's exercising. "I forget I'm working out," he said.
Oprah's 10,000 steps a day
Being a Weight Watchers spokesperson (and investor ) now, Oprah Winfrey has made her commitment to fitness clear. She says she strives to get in 10,000 steps (or around five miles) a day. "I try to do something every day that allows me to feel active, and I don't make myself crazy about it," the billionaire media maven told People.
Jessica Alba's YogaSculpt and Israeli Defense Training
Alba tries to work out when she can, though she admits sometimes things get in the way. The Honest Company founder told Shape that she sacrifices sleep to fit in spin and YogaSculpt, a more physically demanding version of hot yoga at 107 degrees. She also has taken Krav Maga classes, learning the Israeli Defense Forces' training.
Alba claims that the benefits she gets from exercise are more mental than physical. "Working out takes away that little edge so that I feel happier and more productive and my brain can get kickstarted," she said.
Tim Cook's 3:45 a.m. gym visits
David Paul Morris—Bloomberg via Getty Images
Apple CEO Tim Cook is a self-described "fitness nut," according to Fortune. A writer profiling Cook for the magazine found that on a given day, his Apple Watch had logged 50 minutes of exercise and 8,139 steps (about four miles)—and that was by the afternoon. He wakes up at 3:45 a.m., checks email, and heads to the gym.