5 Great Ways to Recycle Your Wedding Dress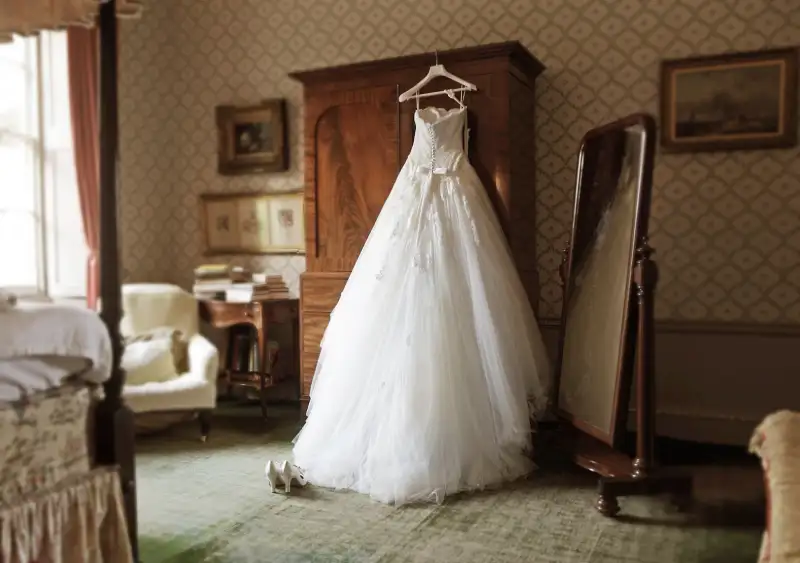 With the average wedding dress hovering around $1,500, according to TheKnot.com, it seems like just a teeny bit of a waste to wear all that lace and beading exactly once and then stash it in a box for decades. But that's what most brides do, even though there are some much better ways to reuse, repurpose or recycle a wedding gown.
Earn some extra cash. There's always eBay, of course, but there are also several online niche markets for buying and selling wedding gowns (not to mention those bridesmaids' dresses that never, ever make plausible cocktail-party dresses). Sites like PreOwnedWeddingDresses.com and Tradesy.com act as go-betweens to help brides make back at least some of that $1,500. The level of involvement and cost to the seller vary by site. Tradesy, for instance, handles details like returns and payments in return for an 11.9% cut of the price.
Give it away. If you're feeling charitable, there are numerous options for donating a wedding dress. For example, BridesAcrossAmerica.com collects dresses for giveaways to military brides; AdornedinGrace.org sells donated dresses at a discount and funnels the proceeds toward charities that help sex trafficking victims. If you don't want the hassle of sending your dress somewhere, check with your local thrift store to see if they take wedding dress donations (many do, but this fluctuates based on demand and need in your area). If you itemize your taxes, get a receipt so you can deduct the donation. Alternately, you could reach out to a local community theater or high school drama department and see if they could use the dress in an upcoming production.
Make other clothes out of it. Pinterest has a satiny profusion of dresses that have been chopped, lopped and stitched into articles of clothing that won't attract stares if you wear them on the bus: Take several inches off the hem of a floor-length gown and dye it to create a cocktail dress, turn the bottom half into a skirt or the top half into a dressy blouse or bustier. Even if you can barely sew on a button, don't dismiss the idea. A local tailoring shop might be able to handle the project, or you can hit Etsy, which has a bevy of sellers who repurpose wedding gowns into other items.
Turn it into a unique keepsake. Most wedding gowns are made up of so much material that the possibilities for repurposing are pretty far-reaching: You can do —or have someone else do for you— anything from using some of the material to make a christening gown if kids are in your future, to fashioning a decorative object like a pillow or Christmas tree skirt, to turning it into an accessory like a clutch or evening bag. If your dress had a long train, you could probably do a couple of these.
Wear it as a costume. If you're not the sentimental type, probably the most fun you can have with your wedding dress after the reception is to wear it to a zombie walk as a zombie bride costume (or make it's the starting point for a Bride of Frankenstein costume if playing undead isn't your thing). There's something strangely satisfying about being able to wear your wedding dress without worrying about spills, dirt, rips or other damage so adorn it and yourself with some fake blood, accessorize with a bouquet of dead flowers and go to town.