5 Mistakes That Could Hold Down Your Credit Score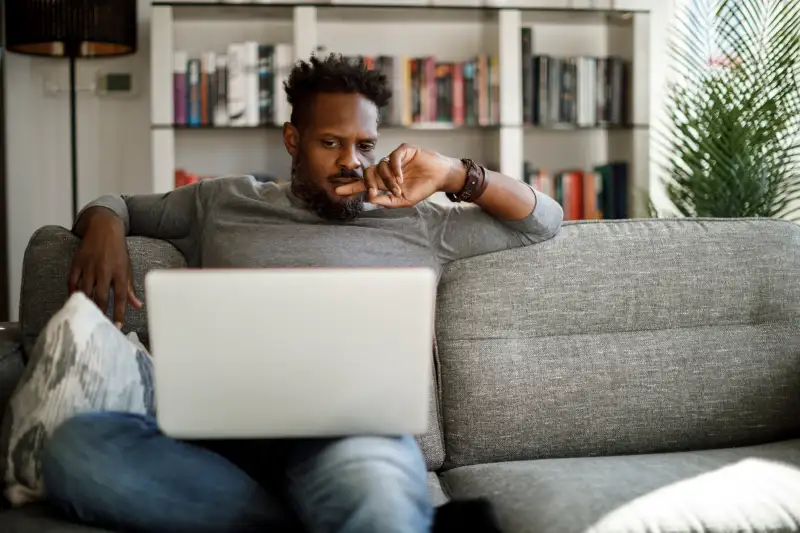 In your quest for financial stability and freedom, establishing a good credit score is key. Your credit score is made up of factors such as payment history, amount owed, length of credit history, new credit and the types of credit accounts you hold.
Scores range from 300 to 850, but according to FICO®, a "good" credit score starts at 670.
If your credit score isn't everything it could be at the moment, take a look at these five mistakes that could be holding you back.
1. Closing old accounts
Although it may be intuitive to close out the accounts you no longer use, keeping them open can actually have a positive effect on your credit score. Balance. As long as past payments were made on time, maintaining these accounts open, even if they are zero balance, could help maintain or improve your credit score.
Why? Open, zero balance accounts increase your total available credit, which lowers your overall credit utilization ratio. Closing these accounts lowers your total amount of available credit spread across your account portfolio, which conversely increases your overall utilization ratio. Creditors look at this ratio to determine the health of your credit history, so in most cases you are better off keeping that zero balance account open. Additionally, closing older accounts can shorten your length of credit history, which in turn could [lower/impact/affect] your credit score.
2. Maxing out credit limits
Credit utilization also applies to individual accounts themselves. Just as creditors will look at your overall utilization, they will also look at how much debt you are carrying on any individual credit line. It is therefore important that you avoid maxing out your credit accounts, and try to avoid getting close to the credit limit altogether. Credit specialists recommend maintaining a utilization rate of 10% or lower.
3. Too many hard inquiries
Be deliberate when applying for new credit. There are two different types of credit inquiries: hard inquiries and soft inquiries. Soft inquiries come from actions such as pulling your own credit score or having a prospective employer check your credit report as part of a screening process. This type of inquiry does not affect your FICO® Score.
On the other hand, hard inquiries can come from things like auto loans, mortgage loans and credit card applications. The degree to which a hard inquiry affects your credit score will vary, but generally speaking, one additional hard inquiry can drop your score about five points or less.
4. Not using rent reporting services
If you have a perfect rent payment history, you can use it to help boost your credit score. A 2017 Experian® analysis found that about 75% of the participants who included rental payments as part of their simulated report saw their credit scores increase between 11 and 29 points. All three major credit bureaus will add your rent payment history to your credit report if they receive it. This isn't something that happens automatically, though.
Talk to your landlord to obtain proof of your on-time rent payments and see if they use payment-processing platforms such as RentTrack®, ESUSU® or Zego®. If they do, those platforms can report your good payment history to the bureaus on your behalf provided you enroll. If your landlord is not using such a service, you can enroll in a renter-facing service on your own.
5. Ignoring errors on your credit report
As with anything else in life, mistakes can happen on your credit reports. Outdated negative marks or accounts that aren't actually yours can negatively impact your credit score if left unattended. Be sure to monitor your credit report regularly — you are entitled to request your credit report once every 12 months for free from each of the three major credit bureaus. If anything looks inaccurate, you can take steps to work to get it removed from your credit report.
* The information provided on this page is for educational purposes only and is not intended as financial advice.