4 Things to Know When Shopping for a Home Warranty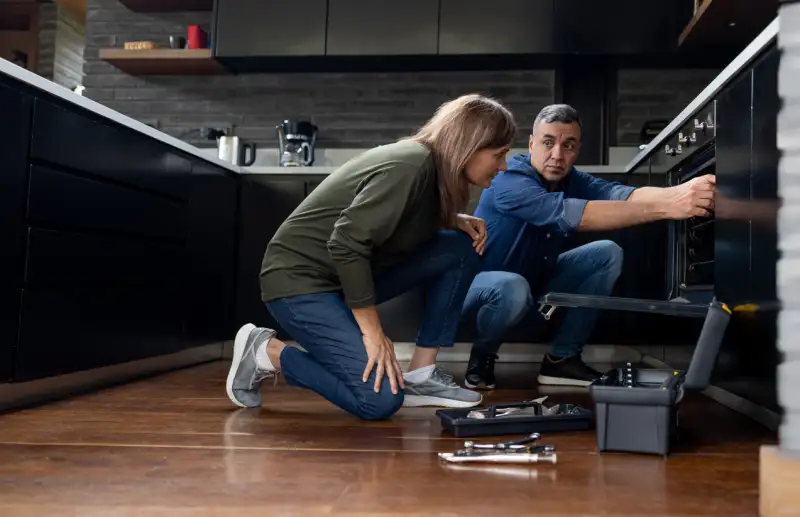 A broken refrigerator or air conditioner could end up costing you thousands of dollars in repair or replacement bills — that's when having a home warranty could pay off.
Here are 4 things to know when shopping for a home warranty, so you can choose the best option for your home and budget.
1. Know the coverage details
Before signing on the dotted line, make sure to delve into the details of what the home warranty covers. Different plans offer varying levels of coverage for appliances, systems like HVAC, plumbing, and electrical, and optional add-ons like pool and spa equipment. Also, some home warranties may exclude pre-existing conditions or certain types of damage, so make sure you understand the terms to avoid surprises when the time comes for you to make a claim.
2. Service fees and deductibles
Depending on the provider and the type of coverage, home warranties often come with service fees or deductibles that you are required to pay when requesting repairs. When shopping for a home warranty, consider the impact of these fees on your budget and compare them across different warranty companies to find the most cost-effective option for your needs.
3. Coverage waiting period
Most home warranty contracts have a waiting period before coverage kicks in — this period typically ranges from 15 to 30 days from the policy's start date. During this time, the warranty company won't cover any repairs. If you're buying a home or appliance and want immediate coverage, check if the warranty offers a shorter waiting period or if you can negotiate it with the provider.
4. Review the cancellation policy
Some companies allow a trial period of your home warranty during which you can cancel without penalty, while others may charge a fee for early termination. Understand your rights and ensure that you are comfortable with the company's cancellation policy before committing to a long-term contract.
Getting started
Choice Home Warranty offers comprehensive plans at affordable monthly prices so you can protect your home's most valuable systems and appliances and potentially save thousands of dollars in covered home repair costs.
Choice Home Warranty gives you 24/7 access to a nationwide network of over 15,000 certified technicians, so you can rest easy knowing that a trusted professional will provide assistance to get your home back on track.
The company provides two primary types of plans and enables you to customize your policy through numerous add-ons, depending on your home's needs.
The information provided on this page is for educational purposes only and is not intended as financial advice.