Are You Ahead of Your Peers on College Savings?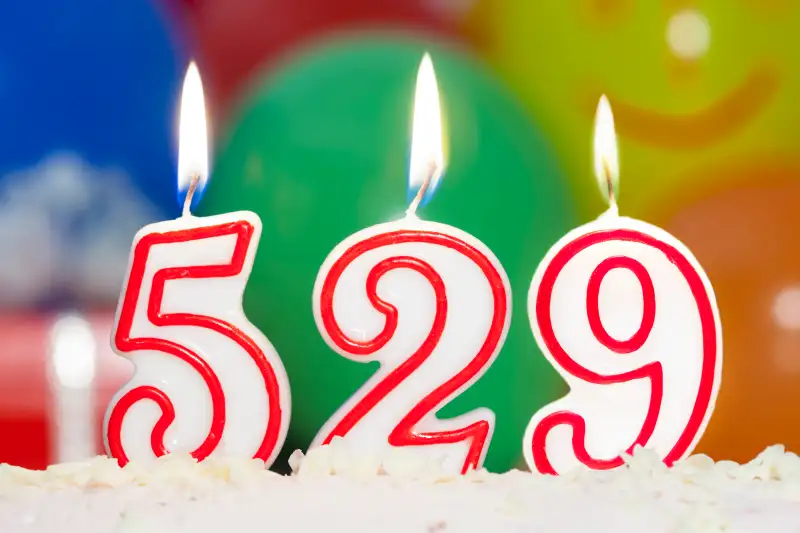 Photo illustration by Money; Getty Images
Americans have a record high college savings level of more than $230 billion, and are adding to that at a rate of about $700 million more every month in 2014, some recent studies have show.
That sounds like a lot of money—until you consider that there are more than 82 million Americans under the age of 20. So overall Americans have saved just $2,800 per youngster, and the average amount set aside annually per kid divides out to just a hair over 100 bucks.
But in a special report issued on May 29 in honor of 529 Day, Morningstar pointed out some hopeful news. At least Americans are paying less to have their college savings invested in 529 plans. The fund companies with the lowest fees now have the biggest market share, Morningstar says.
Plus, competition is forcing most 529 managers to cut their fees, says Kathryn Spica, a senior analyst at Morningstar and author of the report.
Related: College Savings Cheat Sheet: It's As Easy As 5-2-9
That's good for investors, since research shows that low-fee funds tend to outperform more expensive competitors over the long term.
"There are a lot of positive signs," Spica says.
However, Morningstar also found that investors have lately been opting for more conservative investment options. And that's not a positive for everyone.
Protecting assets when your children are older—or when stock valuations are high, as they are today—is sensible.
But parents saving for younger children, who thus have many years to ride out stock market corrections, would do better to invest aggressively. As the Morningstar report showed, the average 529 conservative allocation tallied an annual return of 8.4% a year from 2008 through 2013. More aggressive funds have risen faster—about 14.4% a year over the same period.
Related: How much do you need to save for college?
Additionally, in a 2012 paper, Vanguard found that over 18 years, investors who start out aggressively and smoothly taper down their equity holdings are likely to end up with significantly higher college savings. (See especially Fig. 4.) Investing $1,000 a year aggressively early on results in an average balance of $40,000 after 18 years, versus $27,000 for conservative investors.
James Dahle, a Salt Lake City area emergency physician who has started 15 529s—for his three children and 12 nieces and nephews—says that one of the main advantages of 529 plans is that investments can grow tax-free. So investors who put their 529 savings in, say, bonds, which won't grow very much, lose out on one of the biggest advantages. "The more you earn, the more you save on taxes," says Dahle, who blogs about his investments at WhiteCoatInvestor.com.