5 Investing Moves Once You Have $10,000 in Your Checking Account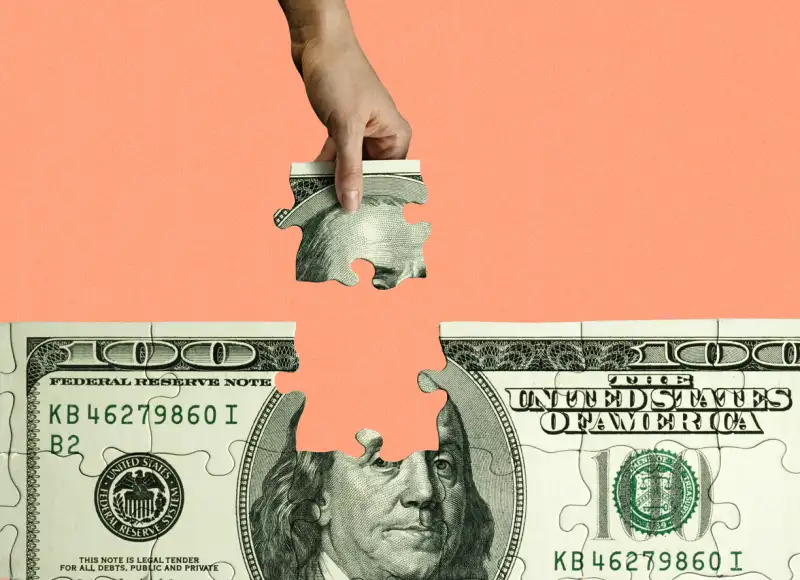 Investing isn't only about stocks.
Putting your eggs in different baskets could reduce your risk and allows you to explore new ways to invest. And while stocks might be one of the most well-known forms of investing, other options may better suit your investment strategy.
Below, we look at 5 investment moves to consider if you have $10,000 or more in your checking account.
1.) Simplify your investing — stocks, crypto, ETFs, and more, all in one place
Gain access and exposure to a growing list of asset classes, not just stocks.
Public is a commission-free investment platform that allows you to buy and trade stocks, ETFs, and other securities without incurring fees or commissions charged by traditional investment platforms.¹
The platform also offers educational resources to help you make informed investment decisions.
Importantly, Public is a member of FINRA and SIPC, protecting your investments against certain losses.
Click here to start investing in stocks, ETFs, crypto, and alternative assets all in one place with Public.
2.) Put your savings to work with a high-yield savings account
If you're looking for a relatively low-risk and reliable way to grow your savings, putting your money in a high-yield savings account could be the move you're looking for.
These accounts typically offer significantly higher interest rates compared to traditional savings accounts, meaning your money can work harder for you. The higher your balance, the more you'll earn.
Start optimizing your savings and potentially earn up to 4.15% APY* with a Discover Online Savings Account. Opening an account requires no minimum deposit and no monthly balance requirements.
*Annual Percentage Yields are accurate as of June 28, 2023 and may change before or after the account is opened. Applies to personal accounts only.
3.) Invest in multi-million dollar paintings
Thanks to online platforms like Masterworks, investors can now easily invest in shares of multi-million dollar artworks by iconic artists like Banksy and Picasso.
Even better, you don't need to know anything about art because Masterworks' industry-leading research team identifies which artists' markets have the most momentum.
According to Masterworks, the approach is paying off with every exit to date profitable, enabling Masterworks to return over $30 million in total to investors since 2019 – even at times when the S&P 500 was down over 20%.²
With increased demand, Masterworks has a waitlist but our readers can claim a no-obligation membership today at Masterworks.com.
Click here to get started investing in fine art.
4.) Earn money on real estate without dealing with renters
A REIT (Real Estate Investment Trust) is a business that owns, manages, or funds income generating real estate and invests in them on your behalf.
REITs are a good option for investors who wish to earn dividends from real estate without the hassle of renovating, buying, or managing the properties themselves.
Fundrise allows investors to choose an investment amount they're comfortable with — starting as low as $10. Higher investments come with more customization options.
Simply provide your preferences by clicking here and Fundrise will suggest a strategy for you in less than 5 minutes.
5.) Let your earnings age like fine wine
Fine wine is more than just a coveted collectible — this 'liquid' asset could deliver solid results. In fact, fine wine has delivered 10.6% annualized returns for more than two decades, outperforming global equities.
Also, fine wine's low correlation with the stock market could shield your wealth from the sting of inflation and recessions.
Online platforms such as Vinovest provide access to new vineyards, private sales, and limited releases to add to your portfolio.
Vinovest's one-minute assessment lets you shape your portfolio based on your preferences. With no minimums, setting up an account is easy. They even provide exclusive access to limited vintages and invitation-only events for qualified investors.
Get started with Vinovest's 1-minute assessment and start investing in fine wine today!
Bottom line
When it comes to your investment portfolio, don't be a one-trick pony. Step outside your comfort zone by diversifying and exploring a new era of investment options.
There's a world of opportunities out there with different investments offering different levels of excitement and reward. So, grab your compass and find the perfect investment that suits your style and goals.
¹ Commission-free trading of stocks and ETFs refers to $0 commissions for Open to the Public Investing self-directed individual cash brokerage accounts that trade the U.S.-listed, registered securities electronically during the Regular Trading Hours. Keep in mind that other fees such as regulatory fees, Premium subscription fees, commissions on trades during extended trading hours, wire transfer fees, and paper statement fees may apply to your brokerage account. Please see Open to the Public Investing's Fee Schedule to learn more.
² Past price trends are not indicative of future price trends and are not intended to be a proxy for historical or projected future performance of any specific artwork or Masterworks shares. Additionally, note that all investments may involve risks.
The information provided on this page is for educational purposes only and is not intended as investment or financial advice. This material does not take into account particular financial or personal circumstances. Consult with an investment, financial, tax, and/or legal adviser before making any investment decisions.