$10,000 Acne Cream Is the Latest Example of Pharma Price Gouging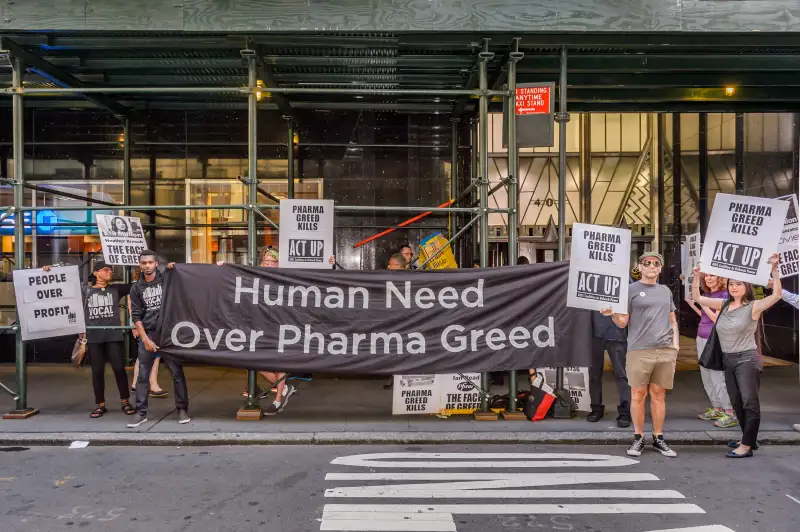 Pacific Press—LightRocket/Getty Images
Acne is bad enough, embarrassing for teenagers and afflicted adults alike. Adding insult to injury, the manufacturer of a variety of topical treatments has hiked the prices of the medications to nearly $10,000 a tube.
According to the Financial Times, last week was just the latest in a series of extreme price hikes undertaken by Novum Pharma, manufacturer of acne and eczema medications Aloquin, Alcortin A and Novacort. The price of a 60g tube — that's a little over two ounces — of Aloquin went up by 128%, and now retails for a jaw-dropping $9,561. That's despite the fact that other creams with the same primary active ingredient, the antifungal iodoquinol, cost less than $40. (The other active ingredient is a derivative from the aloe vera plant.) The paper reports that Novum hiked the price of its Alcortin A medication by the same amount, and increased the price of Novacort — a tube of which is only about an ounce — to $7,142.
A Novum spokesperson said via email that the Financial Times' prices were incorrect, but declined to provide alternative prices.
Read More: Insulin Prices Are Rising, Too
The Financial Times' disclosure comes on the same day the CEO of EpiPen manufacturer Mylan is headed to Capitol Hill to explain to Congress why the price of the medication has soared more than 400% to more than $600. The growing public outcry over price gouging on prescription drugs has gotten the attention of lawmakers, who are starting to question the increasingly common practice of investor-backed drug companies buying old drugs and then sending the prices into the stratosphere. Perhaps the most notorious example of this so far has been Martin Shkreli, the "pharma bro" who jacked up the cost of a treatment most often used by AIDS patients from $13.50 to $750 a pill.
Update: This story has been updated with Novum's response.