These Airlines Will Be Better About Avoiding Endless Delays This Summer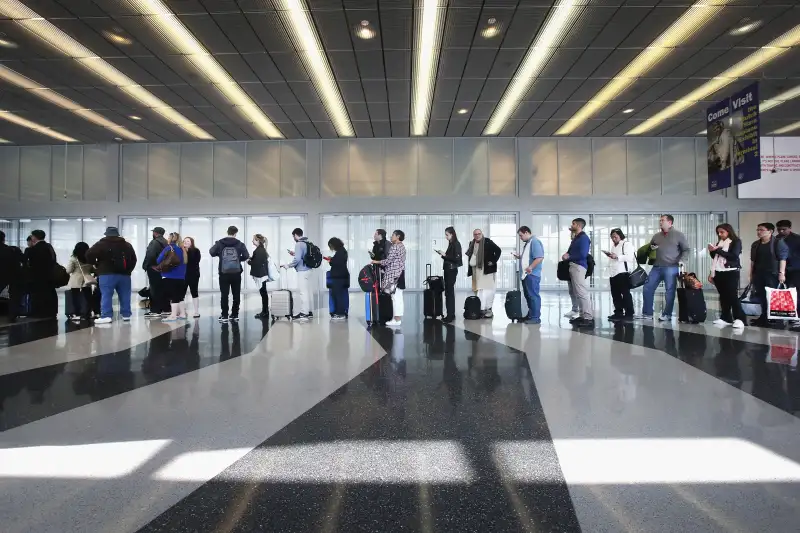 Those TSA delays may still be vexing air travelers around the country, but as we head into summer thunderstorm season, here's one piece of good news: Some airlines have started investing in technology that does a better job of re-booking passengers grounded by cancelled flights and missed connections.
The Wall Street Journal reported that Delta recently began using a system called Viper, which aims to make the re-booking process less painful for passengers by taking into account their next flight and giving them more flexible re-booking windows. The new tool has cut airline delays to between two and nine hours from 15 hours just a few years ago.
The Journal said that Southwest has its own souped-up re-booking platform called the Baker. It automates much of the re-booking process, which has historically been performed manually—and slowly. United and American have also upgraded to a new re-booking technology to get stuck travelers on their way quicker.
Aside from the new tech tools, the Journal said airlines are getting more proactive about waiving penalties and flight change fees when bad weather is in the forecast. They're getting more willing to let people change flights for more run-of-the-mill bad weather rather than just major events like hurricanes, because more passengers are willing to rebook on their own before the storm clouds come rolling in. They're also using more real-time data that can identify open seats for stranded passengers.