Airlines Raked in Billions in Profits Last Year Thanks to Fees You Paid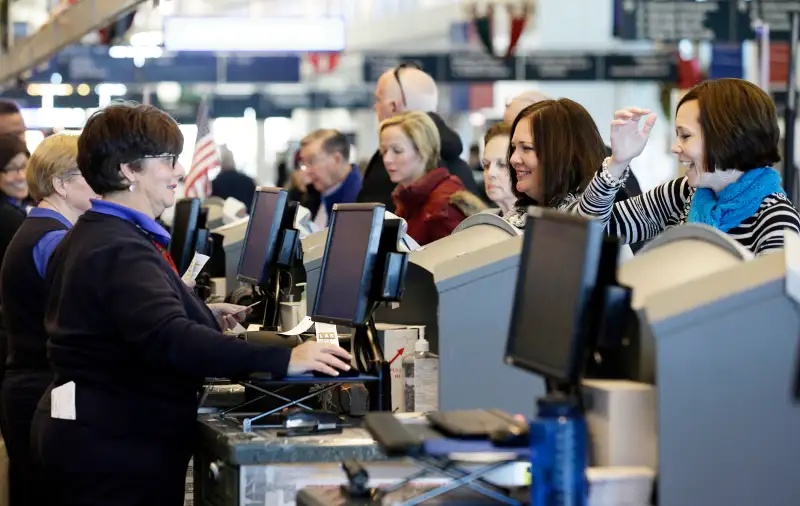 Airlines are on track to deliver their most profitable year in decades. Rock-bottom gas prices have helped keep their costs low, and the profits have soared thanks to the seemingly endless proliferation of ancillary fees carriers pile onto base ticket fares.
In the first three quarters of last year, domestic airlines landed almost $18 billion in profits, and were on track to have a healthy fourth quarter, as well, according to USA Today. This adds up to the kind of annual profits airlines haven't seen since before the days of deregulation, way back in 1978. Industry analyst Robert Mann told the newspaper this would be a "blowout" year for airline profits.
The loss of business travelers sustained during the recession led to airline mergers and cutbacks in the number of routes and flights. As a result, a mere four airlines handle about 80% of the country's air travel, while load factors — how full planes are — rose to record highs of around 85% by the third quarter of 2015.
And then there are the fees: U.S. airlines pulled in just over $18 billion worth of fees (think baggage fees, early boarding fees and so on) and other ancillary revenue last year, a leap of 163% since 2010. Globally, airlines earned just over $59 billion in ancillary revenues last year, and U.S.-based airlines were at the top of the heap, with just six airlines — Alaska Airlines, American, Delta, Hawaiian, Southwest, and United — earning a little more than 30% of that total, travel website Skift.com said in a November report.