What Happens to Your Airline Miles When You Die?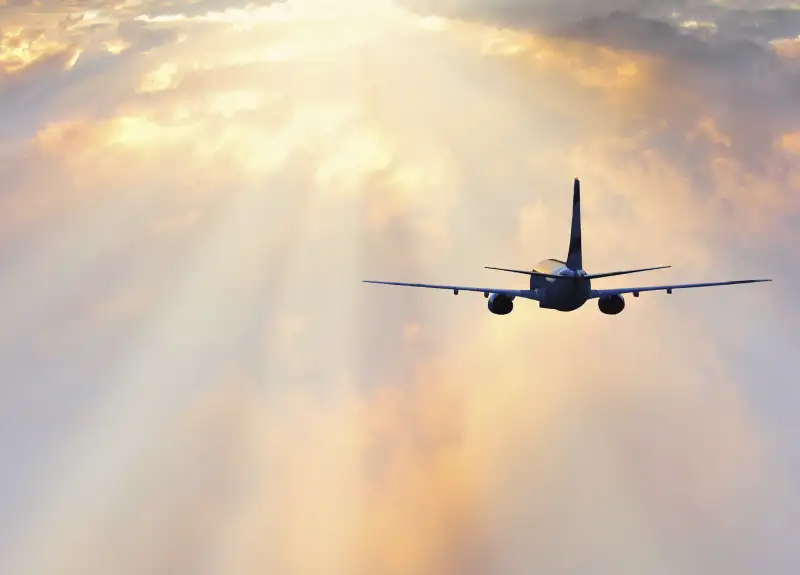 Getty Images—Getty Images/iStockphoto
What would you do if you knew you had a potentially valuable asset that could vanish upon your death? Your bank account, empty. Your antique car, gone. Your grandmother's jewelry, evaporated.
Globe-trotters appear to have that problem: Many airlines say officially that frequent flier miles are not your property and cannot be willed to your heirs upon your death.
"It is a big problem, because people accumulate lots of miles that they don't use, and the policies of the different airlines are different," says Gerry Beyer, a law professor at Texas Tech University School of Law. "They're constantly shifting the policy, and sometimes it depends upon who you talk to and what you can get done."
Frequent flier miles pose a bigger problem for estates than other loyalty programs because heavy travelers and rewards-card wizards can accumulate many hundreds of thousands (or even millions) of miles, Beyer says. And that adds up: By one estimate, 500,000 miles could be worth between $4,000 and $10,000, depending on the airline.
But can you pass your miles on? That depends. The secret is: Don't take an airline's written policy at face value. The terms of service often say one thing while the carrier's practices offer another path.
Get the Paperwork
For example, American Airlines' AAdvantage program terms and conditions say, "Neither accrued mileage, nor award tickets, nor upgrades are transferable by the member upon death." That seems pretty clear.
But if you read on, you'll see that the airline reserves the right to decide, "in its sole discretion," to pass your miles on to beneficiaries "upon receipt of documentation satisfactory to American Airlines and upon payment of any applicable fees."
American Airlines spokeswoman Laura Nedbal clarified that the airline does indeed transfer mileage to heirs. How it works: Upon request, American Airlines provides a special affidavit form for beneficiaries to sign, affirming that they are the rightful recipients of the miles. Your heirs will need to complete it and send that back, along with the death certificate. Happily, as of now, there are no mileage transfer fees.
Similarly, United has a procedure for transferring miles -- but you have to know to ask about it. The MileagePlus program rules say mileage may not be transferred, except as "expressly permitted by United."
Spokeswoman Karen May says the airline has made "case-by-case exceptions" when members have died. Should your heirs apply for one of those exceptions, they would need to send the death certificate, a signed and notarized affidavit provided by United, and a $150 mileage transfer fee, May says.
Ask Nicely
Smaller carriers don't always have paperwork ready for heirs to sign, but they might have luck if they just ask nicely.
For instance, Virgin America's Elevate Reward Points credit card program rules say points "may not be transferred upon death." But although the small airline doesn't receive that many requests to bequeath points, says spokesman Dave Arnold, he confirms that the airline does make "case-by-case" exceptions to its rules when heirs provide documentation of a bequest.
Even if you can't pass on your miles, you can leave your username and password behind. At Southwest Airlines, for instance, you can't will your miles to heirs — but the Rapid Rewards program rules say your points will live on in your account 24 months after your last account activity. During that time, if your heirs have your account information, they can go into your account and use the miles, or transfer them for a fee of about 1 cent per mile, says spokesman Adam Rucker.
And no rule is ironclad. Take Delta, which made headlines in 2013 when the airline said it would stop honoring bequest requests. Delta's SkyMiles program rules still say points may not be transferred upon death, and a Delta spokesman confirmed that, officially, that's still the policy.
But tell that to Roberta Bekerman, a widow who wrote to Delta, "It is with great sadness that I inform you that my beloved husband, Philip, passed away on Dec. 21 ... Please be so kind as to transfer his accrued SkyMiles into my account." Delta did, the New York Times reports.
The Takeaway
You simply can't guarantee that your spouse or kids will get your miles. "One of the biggest problems is the airlines change their policies so many times, even if you do everything perfect when you write the will, it might not work anymore," Beyer says.
Still, there's a good chance your airline will honor your request anyway. The best you can do is add a line to your will that says, "I leave [name of heir] my airline miles, if allowed," Beyer suggests — and advise your children to be polite to the airline customer service reps. Either that or spend down your miles when you're still alive; now's the time to enjoy them.