How to Win at the New Airline Miles Game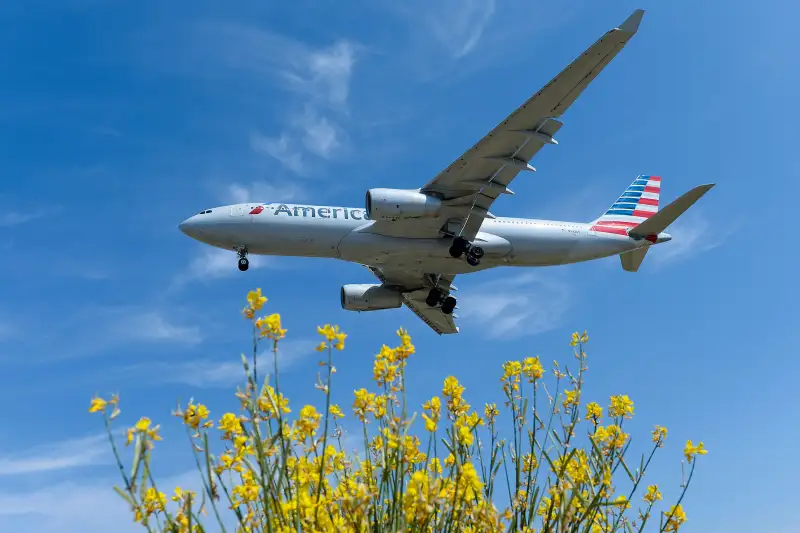 Josep Lago—AFP/Getty Images
Come August, frequent-flier programs as we have long known them will come to an end. That's when American Airlines will join the other "legacy" carriers—United and Delta—and begin awarding miles based not on how far passengers have flown but on how much they've spent for their tickets.
The "winners" will clearly be folks who pay full fare; they'll earn more points for a trip than the budget-minded travelers who shop for the best prices.
Take, for example, a round trip from New York to Atlanta, a total distance of about 1,500 miles. Passengers who paid $218 for a budget fare on Delta earned between 20% and 43% fewer miles under the new, cost-based points system, according to calculations by IdeaWorksCompany. Passengers who paid $751 for a coach seat on the same round trip earned between 97% and 176% more under the new system.
Read Next: 3 Reasons Those Maddening Airline Fees Are Here to Stay
That's not the only bit of turbulence in the free-ticket game. The other problem is that load factors—the percentage of a plane's seats that are full on any given flight—are about as high as they can be. That means there's a lot more competition for buy-with-miles seats than ever before.
"The odds are stacked against the consumer now who only flies once a year," said George Hobica, president of Airfarewatchdog.com. "There are fewer seats available, especially at the lower award levels."
That doesn't mean you have to give up on your dream of a free ticket entirely. But it definitely calls for a more strategic approach these days.
The experts advise thinking of miles as currency. You'll get more bang for your buck (mile) if you use your points to snag a free seat on the most expensive routes. "The sweet spot is international premium business class," said Mike Choi, co-founder at IFlyWithMiles.com.
Redeeming points for an upgrade isn't as good a deal for you. "Generally, you'll get a better per-mile value with award flights as opposed to upgrade redemptions, since airlines tend to offer higher prices for the latter," said Brian Kelly, who blogs at ThePointsGuy.com, Plus, he pointed out, you generally have to buy a pricey full-fare ticket in order to be eligible to use miles for an upgrade, which kind of defeats the purpose.
Another trick: be selective about where you claim your miles. Alaska Airlines still uses the old-fashioned, distance-flown points system, but it also partners with Delta and American. So you can book your ticket on Delta or American, Choi said, but input your Alaska frequent flyer program member number.
Read next: What 25 Airlines Charge for Baggage and Boarding Fees
One caveat: It's not always a one-to-one conversion from airline to airline. Depending on the fare class and the carrier, you might get credit for those miles at a 50% rate, for instance. Still, if the fare is cheap enough, you might find that you can accrue more miles by claiming them with a different carrier. Consider this example cited in an IdeaWorksCompany report: A traveler in the bottom tier of Delta's frequent-flier program would earn 3,892 miles on a $274 ticket from Los Angeles to Atlanta under the old system. Under the new system that values dollars spent instead of miles flown, though, that same traveler would earn only 1,370 miles for that flight — less than half.
For those of us who aren't road warriors, there's yet another way to maximize miles: the use of a co-branded airline credit card.
"Perhaps the best way still to get bonus miles is to sign up for airline credit cards," Hobica said, pointing out that it's still possible to find card offers with signup bonuses of 50,000 miles or so.
The caveat here, he said, is that some have begun getting stricter and not letting customers collect those bonus miles if they've ever gotten a signup bonus from that card or airline before. (They check your Social Security number.) "So they're cracking down on that method too," Hobica said.
Some experts suggest that infrequent travelers should rethink airline loyalty and adopt more of a free-agent mindset.
"With miles worth maybe one cent, and award chart inflation requiring more and more miles, most people would be better off with a 2% cash back card, then buying the amenities and cabin experience they want," said airline consultant Robert Mann.
Choi also suggested a cash back credit card for people who don't travel enough to reach a high status level. "For domestic travel, you're usually better off just saving up the cash back and buying the cheapest fare available," he said. (Check out Money's list of the best cash back credit cards.)
The bottom line, the pros say, is that the airlines have significantly changed the rules of the game by permanently grounding the old method of earning miles. "Flying for miles and especially status isn't what it used to be," Hobica said. "I'm not going to spend twice as much just to be loyal to an airline."