Here's How Airlines Made $41 Billion Last Year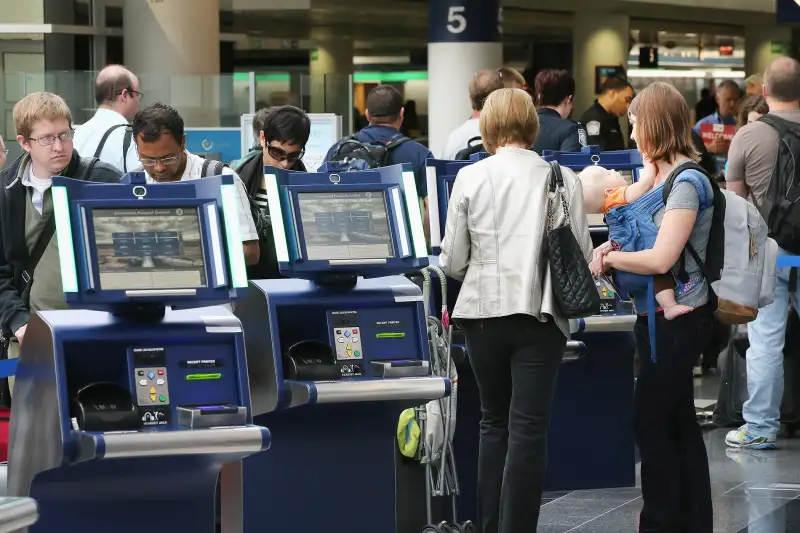 Even if you don't fly often, it's apparent that since 2008, when American Airlines became the first major U.S. carrier to introduce a checked-baggage fee, that airlines increasingly rely on charges above and beyond the basic ticket price. But exactly how much they earn on these fees continues to surprise—and grow.
According to new data from IdeaWorksCompany, which publishes the CarTrawler Yearbook of Ancillary Revenue, airlines around the world took in a collective haul of $40.5 billion in ancillary fees and charges last year, the highest figure ever recorded for this study. The total has gone up every year IdeaWorksCompany has produced this report, going back to 2007. The 10 airlines that earned the most ancillary revenue accounted for $26 billion of that total, roughly $1 billion more than last year. By contrast, back in 2008, the top 10 earned a total of $8.3 billion in ancillary revenue.
This year, United Airlines led the pack with $6.2 billion in fees, followed by American and Delta, respectively.
All together, the study looked at 67 airlines around the world and found that ancillary revenue makes up nearly 9% of all sales, although it's a much, much bigger part of some carriers' bottom lines.
Low-fare carrier Spirit Airlines is arguably the biggest beneficiary of ancillary fees, which made up more than 43% of its 2015 revenue, followed by Allegiant, which leans on ancillary revenue for nearly 40% of its sales. The study found that baggage fees alone contribute 18% of Spirit's entire revenue total, and that its fees per passenger are the highest in the industry, at just under $52. By comparison, when fees first started taking off in a big way, the leader that year, Allegiant, earned almost exactly half that per passenger.
It's not just baggage fees, though. Airlines' ancillary revenue totals also include the sale of frequent-flier miles as well as the commissions it earns on selling things like hotel and tour packages along with flights.
IdeaWorksCompany found that Delta made $125 million from selling "Comfort+" seats in the fourth quarter of 2015 alone, while Southwest made an estimated $260 million over the course of the year on its early check-in option.
Unfortunately, as much as travelers hate them, extra fees aren't going to go away anytime soon, because they're such a big moneymaker for carriers and because, despite all the grumbling we do about them, we open our wallets and pay them anyway. "Consumer behavior supports the popularity of seat-only tickets that deliver a lower price," the report noted. Because travelers demand low prices, airlines compete on basic fares—and then add in the moneymaking fees on the back end.