Amazon Drivers Sue for Not Being Paid As Employees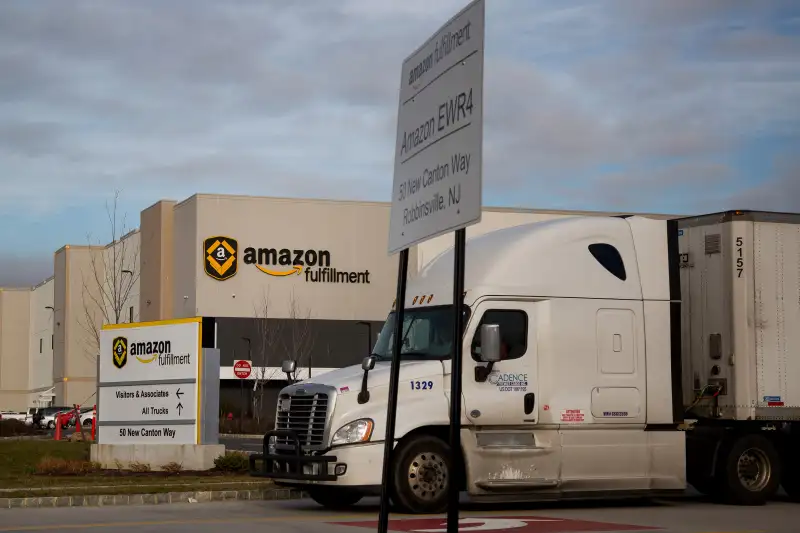 Bloomberg—Bloomberg/Getty Images
Amazon is investing considerable resources into developing a delivery network that can compete with its current partners like UPS and FedEx. Having its own distribution hubs and fleets of vehicles (not to mention aircraft and drones) is a long-term goal for the company, but reaching the goal won't be without its challenges.
Amazon's most recent logistics headache, though, is a decidedly low-tech stumbling block, albeit one that has bedeviled startups liked Uber in the past: driver classification. Three drivers have sued the e-commerce giant, claiming that they had to follow rules and scheduling practices as if they were employees even though they were technically independent contractors.
The suit, which was filed in U.S. District Court in Washington State on October 4, claims the following:
This isn't the first time Amazon has been hit with a lawsuit over driver classification. Last year, four drivers hired by a courier service to make Amazon Prime Now deliveries sued the company for withholding pay and benefits, similarly claiming that they earned less than minimum wage due to out-of-pocket costs. Those drivers argued that since they had to go through employee training and wear badges with the Amazon logo, they should have been classified as Amazon employees. They were later reclassified that way.
The Amazon driver complaints echo those of Uber drivers, who have sued in various states to be paid as employees. Drivers in California and Massachusetts entered into a $100 million settlement with the company in April over a pair of class-action suits charging that Uber should have classified drivers as employees. The drivers claimed they would have gotten an additional $730 million in mileage reimbursements if they had been classified as employees of Uber rather than independent contractors. Although the terms of that settlement didn't change drivers' contractor status, the issue is likely to come up again for Uber; in June, 5,000 drivers in New York City sued the company in June on similar grounds.
UPDATE: Amazon spokesperson Kelly Cheeseman emailed Money the following statement: