Is Amazon Prime Worth It?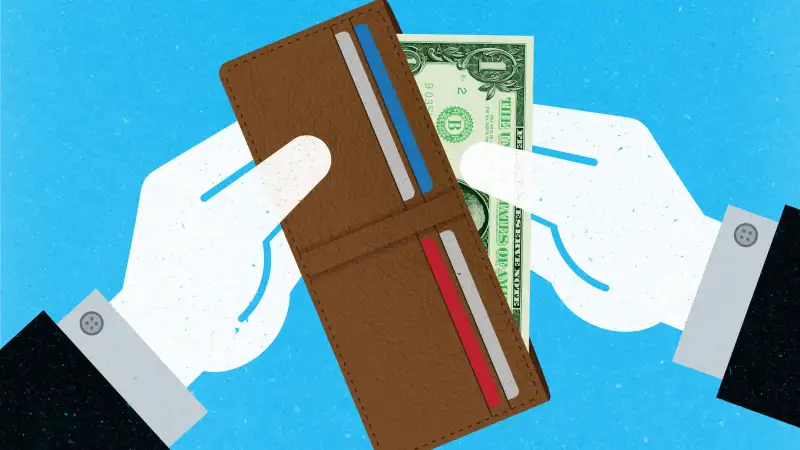 Q: My son and a few of my friends have Amazon Prime and they all rave about it. Is it worth the $99 just for the faster shipping?
A: I have it, too, and I like it—but my wife and I buy a LOT of stuff from Amazon because we're busy yuppies and it's convenient.
Let's break down the perks one by one.
Faster Shipping
With Prime, you get free two-day shipping on many of the items that Amazon sells. However, you don't get free two-day shipping on everything. Amazon lets third-party sellers sell stuff through its store, some of which offer free shipping, but those items don't qualify for Prime shipping. As you browse around Amazon, you'll notice a little Prime logo next to many items. Those are the ones that would qualify for free two-day shipping.
However, if you spend more than $35 at once on Amazon-sold items, you qualify for free shipping even if you're not a Prime member. It's not two-day shipping, mind you, but in my experience, such items have shown up in as little as three days.
Read Next: Should You Get the Amazon Prime Store Card?
So if you buy a lot of stuff from Amazon, and you want it all in two days, then Prime is a decent option at $99 per year. If you're patient and/or you buy a lot of stuff from other stores, then load up on $35 worth of Amazon items on a Monday and it'll probably be there by the end of the week at the latest.
When it comes to Prime, there are some other benefits as far as shipping is concerned. Certain cities (see the list here) qualify for free same-day shipping if you order before noon and spend more than $35. If you spend less than $35, it's an extra $6 for Prime members or $10 for non-members. So if you're really in a bind, you can fork over another $10 without paying for Prime.
Prime members can also upgrade to overnight shipping for between $3 and $8 per item depending on its size and weight. Notice that's per item, not per order, so it can add up quickly if you're buying a lot of stuff. I've used this option when I've really needed something quickly, and it's worked out well—but it stings a bit if you need multiple items quickly.
Other Benefits
Aside from faster shipping, you get access to a handful of other goodies, including…
Free streaming movies and TV shows (think: Netflix)
Amazon's streaming music service (think: Spotify), which features a million-plus free songs
Free, unlimited photo storage – you can set your phone to automatically back up your snapshots, which is handy
A 30-minute head start on time-limited deals and sales events
800,000+ Kindle e-books (you can "borrow" one each month—it's not an e-book free-for-all)
The video and music extras aren't as fully-stocked as services such as Netflix and Spotify, and the e-book selection is missing a fair amount of top-notch titles. The free photo storage is nice, however, as is the head-start on certain deals.
Read Next: Amazon Prime Membership Should Come With a Warning
So it's up to you whether these extras are enough to justify the $99 per year price. I honestly use Prime for the shipping benefits, while occasionally grabbing a free e-book now and then. I do pay for both Netflix and Spotify, so I'd probably use Amazon's video and music services more if I didn't already pay for other services.
Alternatives
If you're mostly looking to get stuff from the store to your house faster, there are a couple shopping services that might be worth a closer look.
I've had good experiences with Google Express, which partners with popular retail stores and uses couriers to deliver same-day purchases to your home. You can become a member, which costs $10 a month or $95 a year. In that case, you get free delivery if you hit a store minimum (usually around $15 or so). You can also pay a few bucks extra to have your purchases delivered within a two-hour window.
If you're not a member, you can pay a delivery fee once you hit the store's minimum. Those fees start at $5 and go up from there, depending on the store.
There aren't a whole lot of delivery areas (here's the list) right now, but if it's available in your neck of the woods, it's worth considering.
For grocery delivery, Instacart is a good service that delivers to several locations (here's the list). You'll need to spend a minimum of $10, and delivery prices range from $4 to $10. You can become a member for $99 a year, which gets you free delivery within a two-hour window on orders over $35.
Decisions, Decisions
Notice a pattern here? Each of these services wants around a hundred bucks each year for you to get the cheapest, fastest shipping. The good news is that you can try each of them for a bit before ponying up. Amazon Prime offers a 30-day trial, Google Express offers a 90-day trial, and Instacart offers free delivery on your first order and a 14-day trial on the Instacart Express membership.
Read Next: 5 Amazon Shopping Hacks You Should Know About
There's one other factor to consider, which is the possibility that the convenience, perks, and perceived savings associated with Amazon Prime lead people to make unwise spending decisions. It's hard to tease out cause and effect, but it's likely that Prime membership leads people to spend more on Amazon than they otherwise would: The company doesn't release exact numbers on this, but some outside studies have found that the average Prime member makes twice as many purchases as nonmembers and spends 40% more per transaction.
Also, as my Money colleague Brad Tuttle noted earlier this year, "there's good reason to believe that people who aren't Prime members are more likely to shop around and make purchases at Amazon only when it's clearly the most convenient or cheapest option." And it's clear that Amazon doesn't always offer shoppers the cheapest price on the web.
In other words, if you're aiming to make a strictly rational (in the economic sense) decision about Amazon Prime, you should bake in the possibility that you'd be paying more for the convenience and perks than $99 a year.
Doug Aamoth lives in Boston and has spent more than two decades in the technology industry, working for consumer electronics retailers, support centers, startups, cybersecurity providers, and media companies.