ATM Fees Hit All-Time Highs, Making It More Expensive Than Ever to Spend Your Own Money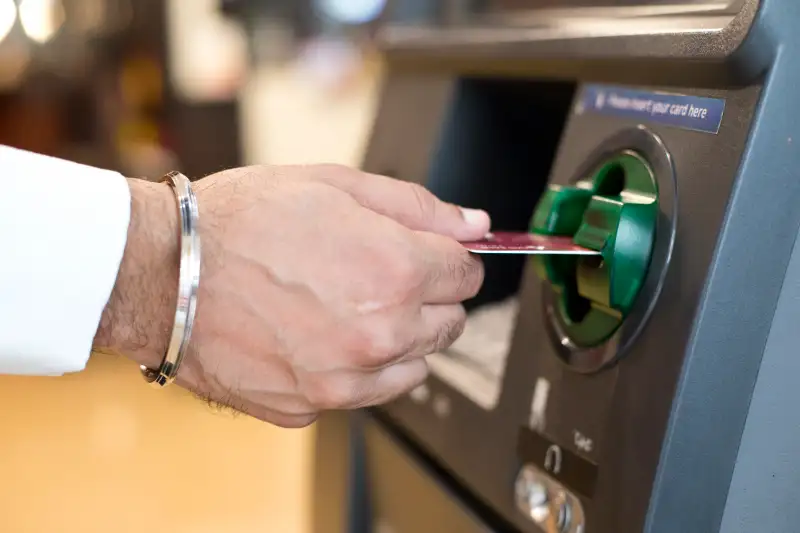 triloks—Getty Images/iStockphoto
Want to take your own money out of the bank?
It's gonna cost you if you're not careful.
The average out-of-network ATM fee hit an all-time high of $4.72, according to a new study released Wednesday by Bankrate. ATM fees are up 33% over the last 10 years, the study found.
The $4.72 figure includes both the ATM surcharge (fees charged by the ATM machine owner) and penalties you pay your bank for using an out-of-network ATM.
Of course, most bank customers encounter no fees when using their own bank's ATM, or an in-network ATM. So hitting an in-network bank machine when you need cash is always the simplest and easiest way to avoid ATM fees.
If you go out-of-network, you'll encounter fees that have been increasing steadily. ATM surcharges rose to a 15-year average high of $3.06, up 2% from last year. On the other hand, bank penalties actually dropped a bit, to $1.36. Houston has the highest average out-of-network ATM fees at $5.85 and Los Angeles has the lowest at $4.15 on average. The West Coast generally had lower fees than the rest of the country overall, the study shows.
It's not just ATM withdrawals that are getting pricier — bank fees and costs are going up all around.
If you over-withdraw your account today you'll pay more on average today. Overdraft fees went up slightly from last year to an average $33.36, but are down two cents from the peak of $33.38 in 2017. The 2019 rise marked the 19th time overdraft fees have increased in 21 years.
Average monthly service fees for checking accounts have also risen: Monthly fees are now averaging about $15 for checking accounts that accrue interest and $5.61 for no-interest accounts, Bankrate says. Many banks allow customers to avoid checking account fees if they maintain a certain minimum balance.
There are a growing number of completely free no-interest checking account options too. There's been a 38% increase in the number of free checking accounts offered since last year, with 42% of non-interest bearing accounts now considered free (no monthly service charges or balance requirements).
Also, if you are someone who is prone to incurring overdraft and ATM fees it may be worth looking into some of the new apps and online banks that don't charge you certain kinds of fees.