This Is the Best Bank for Seniors Now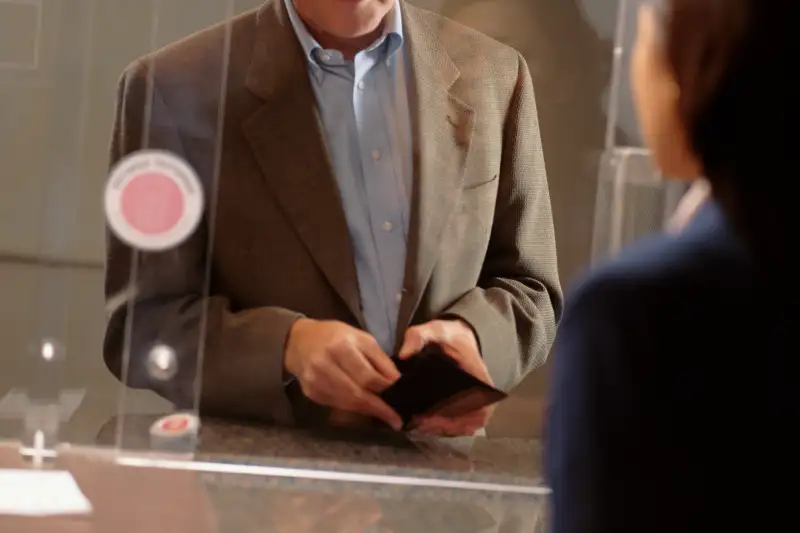 Keith Brofsky—Getty Images
When a bank calls with alert about fraudulent activity, most people assume that it's their own account that's been compromised. But several banks now have alert systems to let people watch for problems in an elderly parent or grandparent's account.
That's because more banks are on the front lines of protecting older Americans from financial fraud—even as millions are falling victim every year. One academic study published in July in the American Journal of Public Health estimated that more than 5% of the elderly experience some sort of fraud or scam every year.
"The problem is real for both older Americans and the [banking] industry," says Jilenne Gunther, the director of AARP's BankSafe initiative. AARP estimates that victims of elder financial fraud lose an average of more than $120,000 when fraud occurs.
With that in mind, Money set out to determine which banks offered the most protections—and the best overall rates—for older Americans. Many financial institutions are in fact offering a range of elder protections—everything from alerts and withdrawal limits to software that closely monitors accounts for red flags.
We analyzed offerings from those banks with the largest national footprint: more than a dozen in all, with either more than 1,000 branches or locations in least a dozen states.
To survey how banks are protecting seniors, Money generated a 15-item checklist using guidelines recommended by the Consumer Financial Protection Bureau and AARP. We also surveyed each institution's checking options (including those for older Americans), prioritizing those with no (or easily waived) monthly fees and ATM charges.
Among the elder protections: We checked to see whether banks offered account alerts, monitoring software, and the ability to create alerts for a trusted family member or friend about suspected exploitation. Another item recommended by both groups: read-only access for financial caregivers, to allow a second pair of eyes to monitor an account.
Other items were related to training for bank staff—including both tellers and local branch managers, among others. "The best way to fight exploitation is to prevent money from ever leaving the account," Gunther says. "The most effective way to do that is to train tellers, call center staff and other frontline staff."
---
Winner: TD Bank
Why It Wins: TD Bank scored highest for options offered to help protect older Americans from frauds and scams. Unlike many of its peers, the bank offers the ability for a customer to give read-only access to a trusted family member or friend who has been granted power of attorney, allowing that person to keep an eye on the account. It also lets customers say in advance that the bank may share information with a trusted contact when it suspects fraudulent activity.
TD Bank has other consumer-friendly policies that help make it a standout. It offers accounts with easy ways to waive monthly fees, and an above-average customer service score from J.D. Power. Older customers may appreciate the free checks that come with TD Bank's 60 Plus checking account (see below).
Caveat: TD Bank is primarily based on the East Coast, so if you live outside its branch network, consider banking at PNC or Bank of America—both of which merited honorable mentions for their banking options for seniors.
Branches: Over 1,200 branches in 14 states (Conn., Del., Fla., Maine, Mass., N.H., N.J., N.Y., N.C., Pa., R.I., S.C., Vt., Va.), plus Washington D.C.
Notable Accounts
TD 60 Plus Checking
Monthly Fee: $10, waived with $250 daily balance
Out-of-Network ATM Fee: $3
Overdraft Fee: $35
Paper Statements: Free
Interest: 0.05%
TD Premier Checking
Monthly Fee: $25, waived with a $2,500 daily balance
Out-of-Network ATM Fee: None, with other surcharges reimbursed at a $2,500 balance
Overdraft Fee: $35
Paper Statements: Free
Interest: 0.05%
---
Honorable Mention: Bank of America
What's Good: One of the largest national banks, Bank of America is also a frontrunner for its elder protection, which includes providing information to both bank and wealth management customers about planning for incapacity.
Caveat: The bank's standard checking account has a $12 monthly fee, and you'll need a $250 in direct deposits or a$1,500 daily balance to waive it; it also has higher overdraft fees than either TD or PNC. And unlike TD, BofA does not currently provide read-only account access to other parties.
---
Honorable Mention: PNC
What's Good: Midwest-based PNC (branches in 19 states) also offers many of the vital protections for seniors. And its checking account has a $7 monthly fee that's easily waived with either a $500 monthly balance or $500 in monthly direct deposits.
Caveat: PNC also does not provide read-only access to an online account, although it will send paper statements upon request to those people whom older customers have authorized to act as their power of attorney.
---
Methodology
Money evaluated the largest 15 brick-and-mortar banks in terms of consumer deposits, as identified by bank consultancy firm Novantas. Bankrate.com, Money's partner for its bank ratings, helped to collect data on fees, interest rates, and account requirements for checking and savings accounts. Account data was collected in July and August, and Money independently fact-checked information for each winner in December and early January.
To determine which banks offered the best practices for protecting elder Americans, Money consulted the guidelines previously released by the CFPB and AARP. Money then sent a checklist to each bank, asking if they require staff to undergo elder financial fraud training, allow customers to set up alerts for large withdrawals and suspicious activity, report potential fraud cases to the authorities, utilize software to monitor account activity—as well as offered ability to set up read-only access to accounts and advanced consent to alert trusted contacts when there is suspected fraud. (Two of the biggest 15 banks, KeyBank and SunTrust, did not answer Money's questions about elder fraud protections.)
Winning banks scored highest regarding their elder protection policies, and also offered a checking account with easily waived monthly fees and free paper statements.
—Additional reporting by Kaitlin Mulhere