This Week's Best Deals: Black Friday Sales Right Now at Walmart, Lowe's, Kohl's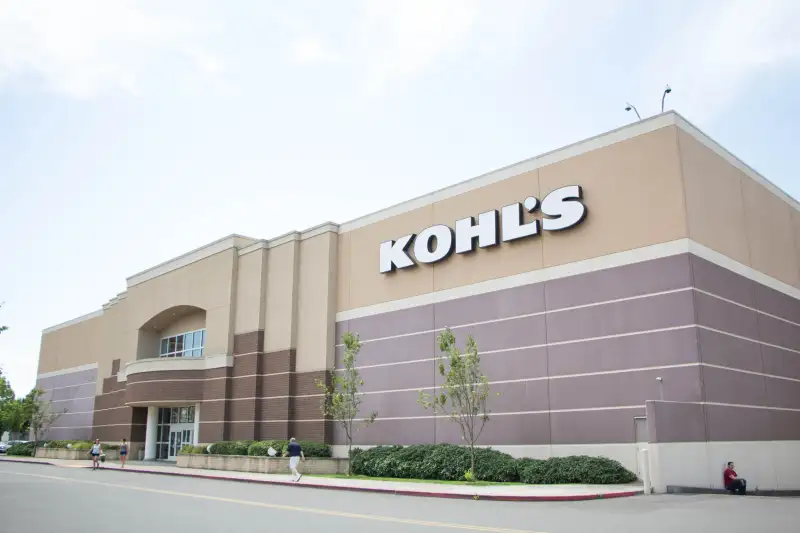 SweetBabeeJay—Getty Images
The best shopping week of the year is finally here! If you can't wait until Thursday, when the majority of sales will go live, you can still score plenty of Black Friday bargains right now. Get tools at Lowe's, appliances at Kohl's, and more in this week's roundup of the best deals for shoppers.
Walmart Pre-Black Friday Deals
Walmart is one of our top stores for Black Friday, and this sale shows why. Walmart discounts a selection of apparel, home items, electronics, toys, and more as part of its Pre-Black Friday Deals, with prices starting from $1.99. Choose in-store pickup to dodge the $5.97 shipping fee, or get free shipping on orders of $50 or more. A couple of best bets include the RCA Voyager 7" 16GB Quad-Core Android Tablet for $34.98 (low by $15), and the Keurig K50 Coffee Maker for $79 (low by $20).
Lowe's Black Friday Deals Available Now
Lowe's Black Friday Deals Start Now Sale is live. This Black Friday preview features discounts on appliances, tools, home decor, paint, flooring, and much more. (Note, however, that many deals may be found for the same price or less elsewhere.) Opt for in-store pickup to dodge shipping fees, which start at $5.99; however, qualifying orders of $49 or more receive free shipping. (Oversize items may incur additional fees.)
A couple of best bets, both with free shipping, include the Kobalt 45" x 36" 3-Drawer Wood Work Bench for $149 ($50 off), and the DeWalt 4-Tool 18-volt NiCad Cordless Combo Kit for $199 (low by $41).
Delta Flights From $53
Travel isn't one of Black Friday's big categories, so there's no harm in booking a great airfare if you see one early in the week. Delta Air Lines via ShermansTravel offers select Delta Air Lines fares with prices starting from $53.10. (On the ShermansTravel landing page, click on "Delta.com" in the main paragraph to see this sale.) That's $10 under our mention from last month and the lowest price we could find for these fares by at least $5. This price is valid on flights departing on December 12 from Syracuse (SYR) with arrival in New York (JFK). Other destinations include Miami, Chicago, and Las Vegas. Book this travel deal by December 3 for travel from December 1 through February 28, 2017.
Kohl's Small Appliances for Under $7
Kohl's discounts a selection of small appliances to $21.99. Even better, coupon code "NOVSAVE15" cuts the price to $18.69. Finally, redeem this $12 mail-in rebate for the final price of $6.69. Plus, earn $15 in Kohl's Cash for every $50 spent. (A best bet is to purchase three appliances from the list below in order to qualify for Kohl's cash and essentially score all three appliances for about $5 after discounts, rebates, and Kohl's Cash.) Opt for in-store pickup to dodge the $8.95 shipping fee.
Some of the biggest discounts, which end November 25, include: the Hamilton Beach 6-qt. Slow Cooker for $6.69 ($23 low); Hamilton Beach 48-oz. Blender for $6.69 ($20 low); and the Toastmaster 12" Skillet for $6.69 ($21 low). See the complete list of deals here. The Kohl's Cash can be redeemed in-store or online from November 27 to December 5. Note you can submit up to five rebates per item.
Amazing bargains pop up at any given moment, so consider signing up for a daily email digest from DealNews to have the best offers sent directly to your inbox.