This Week's Best Deals: Appliances at Lowe's, Boots at Target, Groceries at Amazon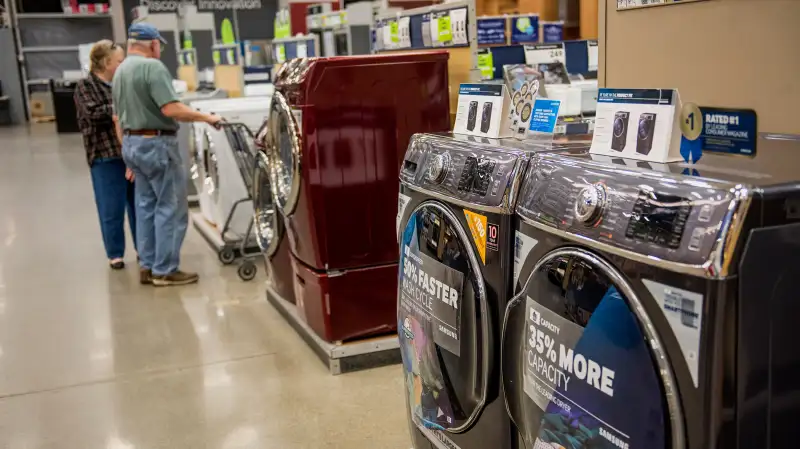 David Paul Morris—Bloomberg via Getty Images
Black Friday is just around the corner, which means it's probably best to hold off on most of your major purchase for another two weeks. But that doesn't mean you can't find some great deals here and there right now. Early doorbusters on home appliances are up for grabs at Lowe's this week, and Target and Amazon both have excellent sales on select goods. A deal on BJ's memberships that ties the lowest price ($0) we've ever seen is also available, just in time to use it to stock up on household items during the upcoming holiday sales.
Free 60-Day BJ's Membership
Not everyone realizes this, but Black Friday is an amazing time to stock up on household goods as warehouse stores and convenience stores offer big sales just like everyone else. Memberships can come cheap too. For new members only, BJ's Wholesale Club, a membership warehouse like Sam's Club or Costco, offers a 60-day membership for free via this printable coupon. That's tied with our September mention as the best deal we've seen on a BJ's Wholesale Club 60-day membership. Click here and enter your ZIP code to find a location near you. Coupon ends December 31.
Up to 40% Off Appliances at Lowe's
Black Friday is the single best time of year to buy home appliances. But if you can't wait the extra two weeks, Lowe's is rolling out deals early. Lowe's cuts up to 40% off a selection of appliances during its Black Friday Savings Event, which is live now. All items qualify for free shipping. Deal ends December 2. Note that Home Depot is currently offering a similar sale, resulting in many price-matched items.
10% to 25% Off Groceries at Amazon
It's always a good time to stock up on snacks, so take advantage of this deal and you won't be in need next time you need a caffeine fix or have the munchies. Amazon cuts 10% to 25% off a selection of grocery and snack items when you clip the coupon on the product page. Choose items from Starbucks, Ferrero Rocher, Smartwater, Jack Links, Hershey's, and Campbell's. Deal ends December 26.
BOGO 50% Off Boots at Target
Cold weather is here, which means it's officially boot season. Upgrade your wardrobe with this offer from Target. Buy one select pair of men's, women's, or kids' boots and get 50% off a second pair. (Add two qualifying pairs to your cart to see this discount.) Even better, cut $5 off orders of $50 or more via coupon code "TGTA39R9". Plus, all orders receive free shipping. Deal ends November 21.
Amazing bargains pop up at any given moment, so consider signing up for a daily email digest from DealNews to have the best offers sent directly to your inbox.