This Week's Best Deals: Huge Discounts on Toys, Tires, and Shoes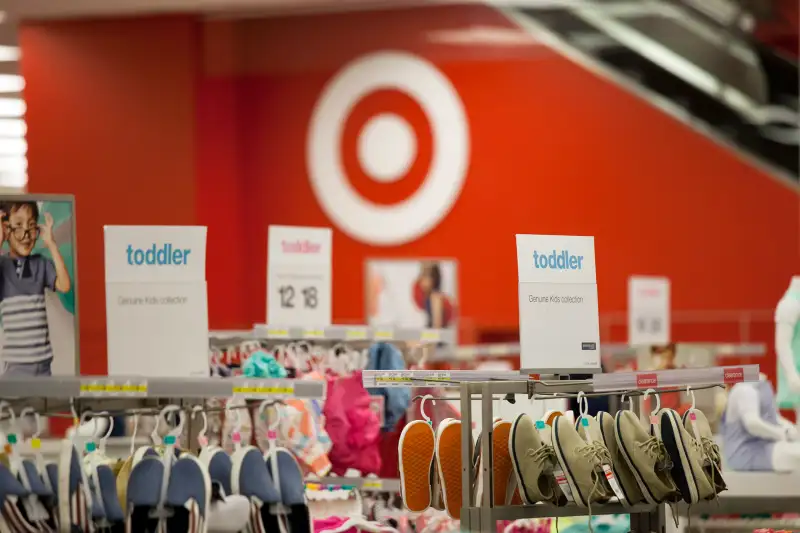 David Ryder—Bloomberg via Getty Images
The best bargains we've found this week can help you prepare your wardrobe and car for the fall and (yikes!) winter ahead, or perhaps simply aid in your enjoyment of the last days of summer.
Get Clearance Sale Toys
Target is cutting up to 70% off a selection of clearance toys right now. Plus, get an extra 20% off via coupon code "TOYS20" at checkout. That's the biggest discount we've seen on these items at Target this year. Shipping starts at $4.99, but orders of $25 or more include free shipping. (Some items qualify for in-store pickup too.) Deal ends August 29.
A few best bets, with prices after the coupon code discount, include the Sofia the First Magical Talking Light-Up Amulet for $4.53 (low by $8), and the Spin Master Air Hogs Sharpshooter R/C Helicopter for $22.38 ($18 off).
Winterize Your Car
Winter's coming, but that doesn't have to mean havoc for your car. At TireRack, you can get a set of four General Altimax Arctic or Altimax Arctic LT Tires starting at just $104 total after rebates. Shipping costs extra ($53), and when everything is added up it's $95 less than the previous best price we've ever seen. These tires are designed to provide extra traction at low temperatures and are molded to accommodate the use of optional metal studs. Deal ends September 28.
To get this deal, search for "Altimax Arctic" or "Altimax Arctic LT," then select your tire size under the "Sizes" tab. Finally, redeem these $50 and $50 mail-in rebates. For more tips on how to maintain your car, check out our guide to simple auto repairs that save money.
Shoes at Target from $6
Need new back-to-school shoes for the little ones, or perhaps some new fall fashions for yourself? Target isn't just discounting toys this week, but shoes as well, with up to 50% off clearance shoes for men, women, and kids. Even better, take an extra 25% off via coupon code "SHOEBLOWOUT." Shipping starts at $4.99, but orders of $25 or more include free shipping. (In-store pickup is also available on select items.) Deal ends August 29.
Some choice options include the Mossimo Supply Co. Women's Tameka Elastic Quarter Strap Sandals for $6.03 ($16 off), and the Black Label by L.B. Evans Men's Warrick Boots for $36.73 ($33 off). For more apparel and back-to-school sales, check out our guide to what to expect this Labor Day.
12-Piece Knife Set for $18
Anytime is a good time to stock up on kitchen essentials, like this Cuisinart Advantage 12-Piece Knife Set from BuyDig for $19.99. Coupon code "CHEFLABOR10" cuts the price to $17.99. With free shipping, that's the lowest total price we could find. The set features some of the most important knives in any chef's collection, including 8" chef, slicing, and serrated bread knives, a 7" Santoku, 6.5" utility knife, 3.5" paring knife, and six color-matched blade guards. Offer ends September 7.
Amazing bargains pop up at any given moment, so consider signing up for a daily email digest from DealNews to have the best offers sent directly to your inbox.