6 Perfect Mother's Day Gifts For Millennial Moms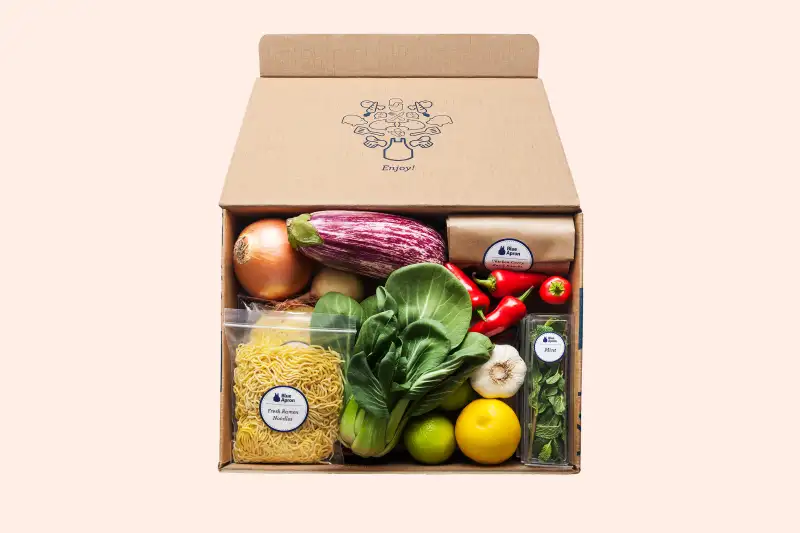 If there's a millennial mom in your life, we've got you covered this Mother's Day.
Market researchers say millennials gravitate towards new experiences rather than stuff. They crave novelty, love technology, and have a do-it-yourself mindset. Oh, and if they can customize it all to make it seem extra-special — so much the better.
In other words, brunch and a bouquet aren't going to cut it. But don't worry — we've done the legwork for you. Here are six gifts she's pretty much guaranteed to love.
You Can't Go Wrong with Food
A Center for Generational Kinetics study found that more than 80% of millennial moms bought a healthier snack for their kids in the last month, and half say they'd go five miles out of their way for a snack they loved. Save her the drive with this box of better-for-you noshables from Mouth.com ($79) she'll feel good about sharing with the kids.
Another option is to get her some artisanal junk food she can hoard, perhaps in addition to the healthier snacks above, like this fab stash of indie chocolate bars ($69). She might not ever buy such pricey hipster delicacies for herself, but she'd love to receive them as a gift.
Get Goodies, Do Good
"We know millennials are into cause-gifting," said Jason Dorsey, president and millennials researcher at the Center for Generational Kinetics. In fact, more than 90% prefer brands that support a cause, a 2015 study found. So she'll love that when you buy her these cute, on-trend watermelon-print espadrilles ($59) from Toms, another pair of shoes goes to a child in need. (And, psst — if you want to buy a second pair for yourself, we won't tell!)
Have an Adventure
More than three-quarters of millennials say they want to learn something new when they travel — and roughly half are down with the spontaneity of last-minute vacations. So look for inspiration for a girls' weekend or romantic getaway (even if it's in your own town), and inspire her spirit of wanderlust with this bohemian-print tote ($59) from prAna.
Protect her Phone in Style
Millennials are never far away from their next text, with 80% sleeping with their cell phone next to the bed, according the U.S. Chamber of Commerce. Considering that phones go everywhere (including into the hands of young children), it's unsurprising they wind up dropped in puddles, the kitchen sink, and even the toilet. Waterproof phone cases aren't new, but in the past, they've tended to have more of a… let's say, utilitarian aesthetic. Lifeproof's cases for Apple and Samsung devices ($39) come in fun, poppy colors like pink and green, and will shield her phone from whatever life throws at it — or from whatever it lands in.
Cut those Apron Strings
Meal kit-delivery subscription services like Blue Apron hit a sweet spot in the millennial-priority Venn diagram of convenient, healthy, and DIY food by delivering pre-measured, sustainable ingredients ready for cooking. "It gives you instant gratification of doing something that is fun, interactive, and generally on the healthier side," Dorsey said. "We like Blue Apron because it takes the work out of cooking for millennials."
Make It All about Them
Millennials looove customization. This is, after all, the generation that doesn't remember a time when you couldn't order thousands of variations on your morning coffee. "Millennial moms prize anything that is unique to them, their tastes, preferences and priorities," Dorsey said. While personalized jewelry is always an option, something that's handmade just for her will make her feel even more unique, like this watercolor-splashed makeup bag ($24).
We've included affiliate links in this article. Click here to learn what those are.