6 Super-Comfortable Shoe Brands That Business Travelers Love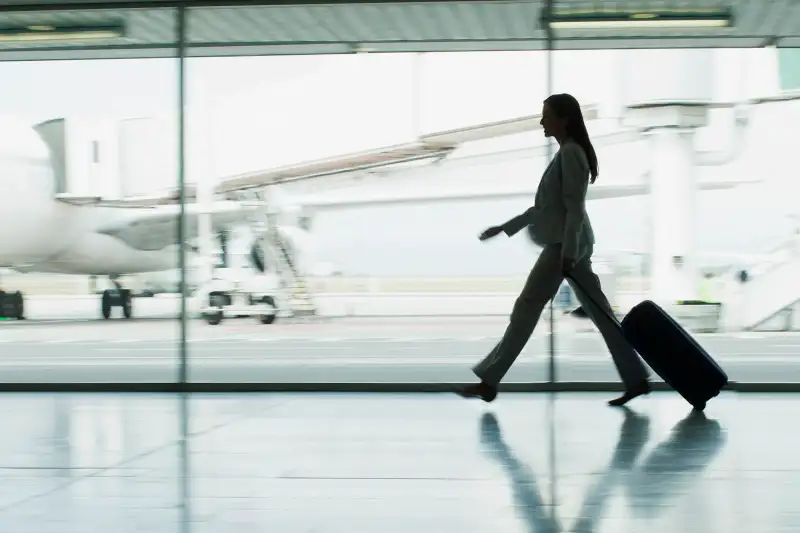 Martin Barraud—Getty Images
Whether you have a calendar loaded with business trips or just an extended summer vacation planned, a comfortable pair of shoes is a must to ease your travels — and flip-flops sometimes just don't cut it.
We tapped road warriors, trade show managers, and event planners who regularly face the prospect of looking professional and avoiding aching feet for the brands and styles of footwear they like most. They spilled their secrets, along with the shoes that they wear (and sometimes even reorder in bulk).
"I have a pair of Eccos that are well-padded and look nice for work, presenting, walking, etc.," says Joan Eisenstodt, a consultant, facilitator and trainer for the meetings and hotel industry (translation: she's on the road a lot). "Though a little sporty if seen from the back, they look almost like wing-tips from the front and I'd be comfortable wearing for all but the most dressy event," she says. "I had two pair. I should've bought more."
We tracked down the updated version of Eisenstodt's praiseworthy shoe: The rubber-soled "Bluma" ballerina flat ($100) comes in black and a neutral grayish-gold metallic.
It's not just Eisenstodt who is a fan of the ballet flat, which has become the go-to style for women who alternate between flying and lots of walking.
"I live in ballet flats," says trade show exhibit project manager Candy Adams. "As a female, you can wear them with a suit and they don't look out of place. I'm totally into ballet flats — and Easy Spirit is the brand I look for."
"Avery" ballet flats ($79) with a slight wedge are one of Easy Spirit's top-selling dressy shoes, and these on-trend lace-up black "Ginada2" ballet flats ($35) are a top pick among Amazon reviewers.
In addition to Easy Spirits, a few other brands came up consistently in road warriors' raves. One was Clarks, which offer gator-embossed patent pumps as a good option if you want heels. Dansko has great clogs that are favored by many business travelers. Skechers is mostly thought of for sneakers and casual shoes, but its Go Walk line a few work-appropriate options.
Admittedly pricier, if somewhat more fashion-forward, Cole Haan shoes also got kudos. "In the non-boot season I travel in a pair of Cole Haan flats and bring a pair of pumps with me," says Eleri Dixon, a digital strategy executive in the financial services industry. "I try to keep it pretty simple when I travel — all outfits for the week either have to go with the comfortable pair I wear to travel or I put in, at most, one other pair."
Cole Haan says this packable ballet flat in its "StudiøGrand" line ($170) is one of its top sellers across online and brick-and-mortar channels. With a padded sock liner and flexible-but-still-dressy rubber sole, the shoe comes in eight neutral to pastel shades.
Finally, Adams shared a genius shoe traveling hack for long trips: She buys a pair a half-size larger than her usual shoe size and tucks Dr. Scholl's foam shoe inserts inside. "As your feet swell in the airplane, you just take the insoles out," she says. This trick lets her go from terminal to trade show without having to stop and rest flight-swollen feet.
We've included affiliate links into this article. Click here to learn what those are.