I Love Working Out But Hate Paying for the Gym. Here's How I Save Money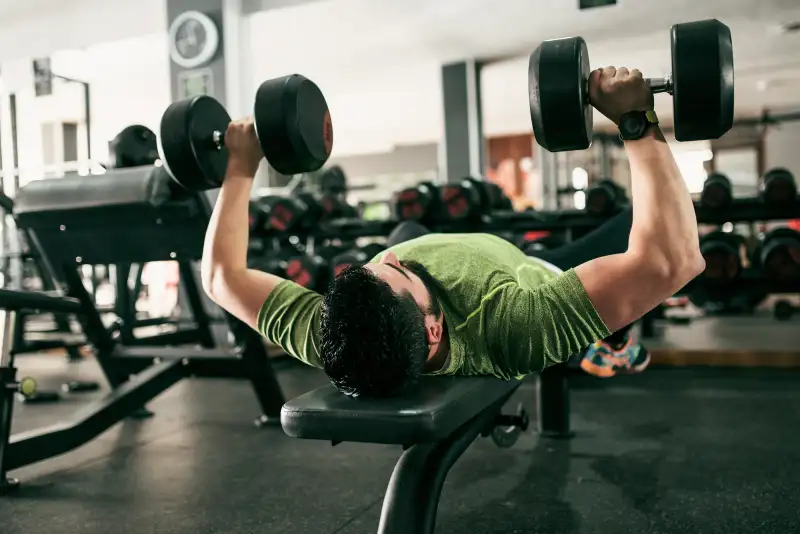 I'm not great at working out, but I'm always trying to get better. I've found over the years that if I don't go to a comfortable, convenient gym and exercise classes with instructors and music I actually want to listen to, I get lazy. Everyone needs motivation, and the fitness industry has answered that demand. Health clubs have boomed in recent years, with their revenue in the U.S. growing 7% in 2016 to $27.6 billion.
Those businesses encompass not only old-fashioned gyms but niche studios, including the trendy SoulCycle, CrossFit, Barry's Bootcamp, Orangetheory, as well as luxury clubs like Equinox with all the perks. But the cost of their services can add up quickly, even if you're not seeing (or feeling) results. Based on my own experience being a member at a number of gyms and trying various classes, here's what I've learned about how to navigate that world and get the most out of it while paying the least.
Never pay a joiner fee
Most gyms have some kind of introductory fee when you sign up, which gives them an upfront revenue boost and entices you to stay there. But it's an open secret in the industry that there's always a way around it. Gyms frequently run promotions waiving these fees, especially in winter when interest from potential customers peaks. And as with buying a car, a gym is one area where you should negotiate, at least if it's on the fancier end. Membership staff are generally able to offer discounts to meet sales quotas. Flashing a smile always helps.
Try out gyms first
They rarely advertise it, but nearly all gyms and clubs will allow you to come in and work out for free on a trial basis. That may include one workout or a whole week. They want to woo you. It's a great way to see if the space feels right, how busy it gets, and what the equipment is like. Even better, if you don't love the place, extend your freebie exercise somewhere else.
Tap into your social network
You know that one fitness nut in your life who you probably haven't seen much lately but would probably love to hang out with you while critiquing your squat form? Ask if their gym or studio offers guest passes. Many do, including Equinox and the YMCA. Some will allow you to take classes, too, so you can maximize your drop-in. These and other clubs also run promotions that allow you to forego the initiation fee if you know a current member. If you happen to be one of those members with a friend looking to join, ask about getting a referral discount, which is also common practice.
Consider the no-frills gym—but be careful
As the fitness industry has exploded, so have the tiers of options. Planet Fitness and Crunch have had success by specializing in barebones memberships without the classes or amenities, starting at just $10 a month. It's an ideal, affordable option for a certain kind of self-motivated person. Just keep in mind that these kinds of gyms also tend to be disproportionately crowded, especially during peak hours, and the equipment may have seen better days. After work, expect to wait amid the masses trying to use dumbbells or treadmills.
Beware lifestyle-oriented studio classes
SoulCycle is as much cult as it is a cycling company. It attracts a particularly affluent customer who not only wants to get fit, but wants the clean-lined aesthetics and pseudo-psychotherapy instructor pep talk that come with the brand (not to mention the t-shirts). But at $34 for a single class in New York City for example, it's also not exactly for the budget-conscious. Nor is it that much different from simply going to spin (or many other) classes at a gym that are included in the price of membership, a route that offers a more well-rounded fitness regimen. The same applies to any similarly "cool" studio with an exceptionally well-manicured clientele.
See a trainer, but don't make it a habit
Equinox, among others, gives out complimentary personal training sessions to new members. Others offer discounts. It's no surprise why: Given the astronomical prices for sessions, the profits stack up once they hook you. Many people can benefit from just one experience with a trainer, though. I met with one at an Equinox who thoroughly tested me on various activities and taught me how to improve my (quite terrible) balance. I only worked with him once, but I still use his advice. Once you go through the basics in person, extend your lessons with the countless expert videos on YouTube, or hit up that fitness-crazed friend again.
Hack a home gym on the cheap
Some people just prefer to work out in the peace and privacy of their own home. If that's the case, you don't need the space for a large dedicated exercise room. As any qualified trainer will tell you, there's very little you can't do with a set of free weights. Be wary of bulky, ostentatious, expensive machines, which tend to take up more room than they add benefit. If you're intrigued by the Peloton bikes that allow you to stream and ride along with classes (they're pretty fun), MacGyver your own with a different stationary bike and an iPad with a holder. Someone already laid out how to do it. While the Peloton-branded bike costs a sky-high $1,995, its iOS app with unlimited streaming of classes is only $12.99 a month. It'll keep you sweating without making you feel like a sucker.