How Beyond Meat Became the Unexpected IPO Darling of 2019, Outperforming Uber and Pinterest
Money is not a client of any investment adviser featured on this page. The information provided on this page is for educational purposes only and is not intended as investment advice. Money does not offer advisory services.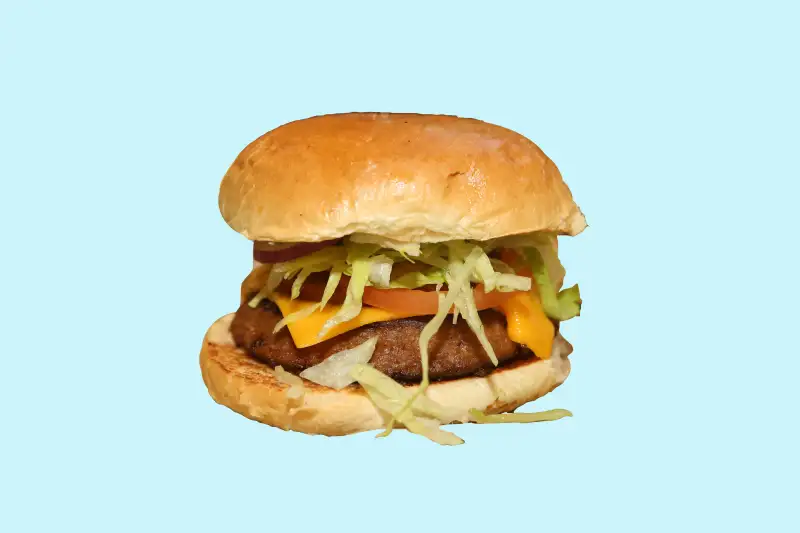 This was supposed to be a year of glittering tech IPOs. Instead, America's most-admired unicorns are being outshone...by a company that makes veggie burgers.
Initial public offerings -- when corporations allow their shares to start trading on stock exchanges -- don't always make headline news. But 2019 has been a big exception, with hot names Uber, Lyft and Pinterest all going public.
The standout, however, isn't some Silicon Valley darling. It's L.A.-based Beyond Meat, a company that whose plant-based burgers have become a hit with American diners.
In fact, Beyond Meat, which started trading May 2, has seen its shares climb six-fold from $25 to more than $155. "It was like a shot out of the gate," says Kathleen Smith, a principal at Renaissance Capital, a research company that specializes in IPOs.
By contrast Uber, which began trading just over a week later on May 10, is down 26%, and its rival Lyft has slumped 35% since its IPO on March 29. Pinterest has provided investors with a handsome return, although not on the sale of Beyond Meat. The social media company is up 58%.
What Happened to Uber?
How did Beyond Meat leave the others -- and especially Uber -- in the dust?
A lot of it has to do with timing. Despite its lackluster stock performance, Uber remains a gigantic company. Uber's May IPO pegged its value at more than $80 billion -- making it the largest tech IPO of its generation. But Uber's growth is already slowing.
Between 2014 and 2018, Uber's revenue climbed from less than $500 million to more than $11 billion -- a 20-fold increase in just four years. When the company reported earnings last month, however, it revealed a different picture. Revenue had increased just 14% over the past year, signaling solid but hardly fantastic growth.
Or course, investors might not mind if Uber was profitable. But it's also been bleeding red ink. One big reason: Uber drivers have been demanding higher pay. But ultra-fierce competition with rivals like traditional taxis and Lyft mean it's unlikely Uber will be able to raise prices anytime soon. In fact, Uber recently said it expects to lose $3 billion this year.
As investors tuned in to Uber's predicament, the company's market value has sunk from $80 billion all the way to $58 billion.
Beyond Meat
If Uber's big growth spurt is over, Beyond Meat's appears to be ramping up.
With 2018 sales of just $87 million, Beyond Meat's May IPO pegged the company's value at $1.5 billion, a tiny fraction of Uber's. Beyond Meat's small size meant it had plenty of room to grow, and grow it did, as Americans became fascinated with the verisimilitude of a new generation of meatless burgers.
Soon Internet taste tests were everywhere and even fast food joints were rushing to add burgers from Beyond Meat and its competitors to their menus.
All that helped Beyond Meat's sales nearly quadruple last quarter, as the company said it could hit $240 million for the full year. As a result, Beyond Meat's value has soared to nearly $10 billion.
Is Beyond Meat a Good Investment?
Beyond Meat's success seems to prove Americans are willing embrace veggie burgers, a menu item that, let's face it, has long been something of an afterthought. Of course, just because a company offers a product you love doesn't mean you want to own its stock. Uber's performance, if nothing else, should be evidence of that.
Despite its strong start, Beyond Meat faces hurdles. While Americans associate plant-based food with health, Beyond Meat's burgers have plenty of salt and saturated fat, something that may give consumers pause as the novelty wears off and more of them look closely at the ingredients. In addition, like Uber has Lyft, Beyond Meat has its own competition from rival producers like Impossible Burger.
Still, says Smith, the biggest obstacle for Beyond Meat investors may be its share price. With a market value of nearly $10 billion, Beyond Meat is currently trading at more than 45 times projected sales. By contrast the typical stock in the S&P 500 trades at factor of roughly two times sales.
In other words, while Beyond Meat may have been overlooked when it began trading this past May. That's no longer the case. Investors expect the moon and if Beyond Meat doesn't deliver, they could be disappointed.