Bill Gates Is Obsessed With These 2 New Books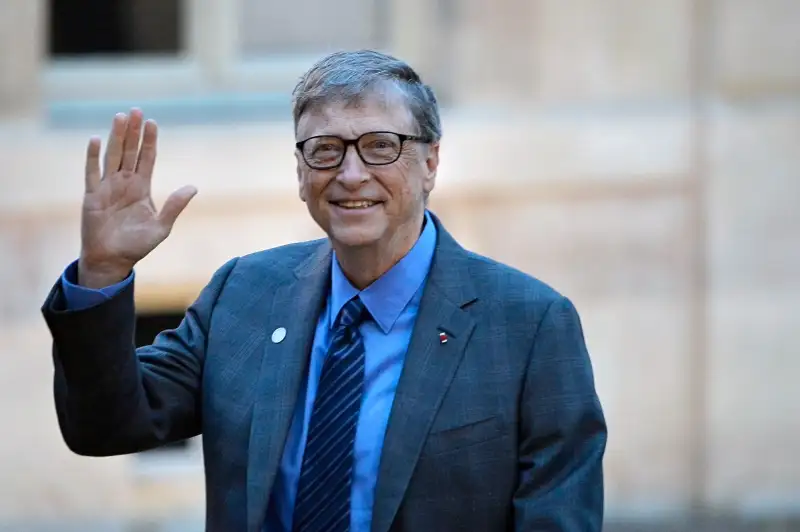 Aurelien Meunier—Getty Images
Bill Gates had some awesome answers for curious Redditors on his AMA this week, commenting on topics ranging from philanthropy to technology to beer. (He's not really a beer guy, he says, but he'll drink light beer at a ballgame "to get with the vibe of all the other beer drinkers.")
As you might have heard, billionaire entrepreneur Bill Gates is a big reader. In response to one question about his hobbies, he said, "I always try and read a few books every month and a bunch on vacation," but admits it can be hard to find the time.
When one user asked him what the best book he'd read this year was, Gates had a quick reply, touting "two amazing books," about which he said, "they are both very readable and explain that the world is getting better."
One book is the newest by Harvard psychology Steven Pinker, titled, Enlightenment Now: The Case for Reason, Science, Humanism, and Progress, which Bill Gates called "my new favorite book of all time" on his blog in January.
The second of Gates' two recommendations is being released April 3 and can be pre-ordered now. Gates got an early copy to write a blurb for it, and if his enthusiastic initial impression is any indication, this is one you'll definitely want to read.
Factfulness: Ten Reasons We're Wrong About the World--and Why Things Are Better Than You Think, has lofty aims: It wants to reveal the mechanics of how we think, and how that shapes our view of the world.
The gist of Factfulness is that things are getting better, progress is being made, and a lot of the divisions between people are based on instincts and assumptions — which can be dismantled if we know about them and acknowledge them head-on. Gates called it "one of the most important books I've ever read—an indispensable guide to thinking clearly about the world."
Bill isn't the only Gates enthusiastic about Factfulness: In a blurb, Melinda Gates said, "[It] explains why progress is so often secret and silent and teaches readers how to see it clearly."
The book's publication is somewhat bittersweet: Its primary author, Swedish doctor, statistician and renowned TED speaker Hans Rosling, died of pancreatic cancer last year. His co-authors and long-time collaborators, son and daughter-in-law Ola and Anna Rosling, saw the book through to publication.
Rosling's foundation, Gapminder, has this to explain about the worldview Factfulness offers: "We are also born with a craving for drama. We pay attention to dramatic stories and we get bored if nothing happens… The dramatic worldview has to be dismantled, because it is stressful and wrong. It leads to bad focus and bad decisions." Factual information can ground us in a more accurate — and more optimistic — outlook, but it takes work. "Facts don't come naturally. Drama and opinions do. Factual knowledge has to be learned."
In today's cycle of cable-news talking heads and cultural fragmentations, Bill Gates welcomes this message. There's a good chance you will, too.
We've included affiliate links into this article. Click here to learn what those are.