The Bond King Is Dead, Long Live the Bond King: Bill Gross's Crazy 2014
Money is not a client of any investment adviser featured on this page. The information provided on this page is for educational purposes only and is not intended as investment advice. Money does not offer advisory services.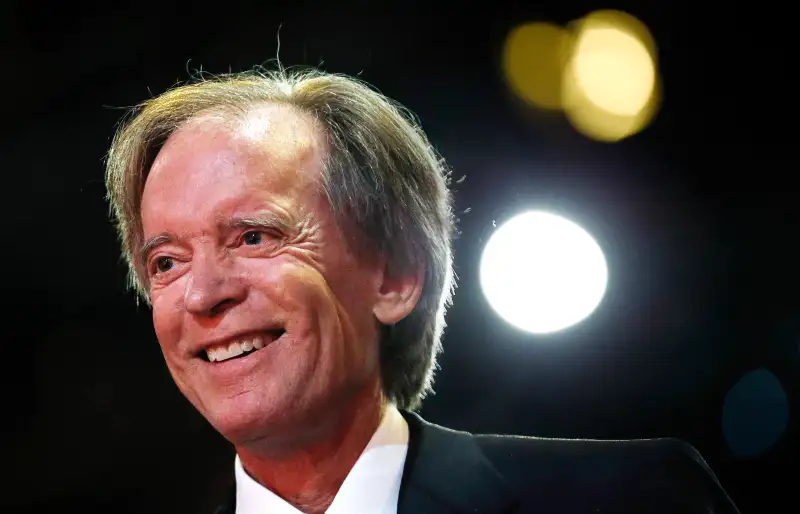 They didn't call Bill Gross the bond king for nothing. His investing prowess, not to mention his outsize personality (frequently showcased on CNBC), helped build Pimco's flagship Total Return Bond fund into the largest mutual fund in the world, with more than $200 billion in assets at its height. His pronouncements, predictions, and trades were known to move markets. During the financial crisis, government officials from Treausury Secretary Hank Paulson on down regularly sought his council.
In the past few years, however, Total Return struggled to maintain its stellar track record. Mistimed bets on Treasury bonds meant the fund badly lagged peers in 2011 and 2013. By November of last year, another mutual fund -- the Vanguard Total Stock Market Index fund -- had dethroned Pimco Total Return as the world's largest. And, in retrospect, what might have been a temporary blip proved to be an omen. Thus began Bill Gross's very strange 2014.
January 21
The first high-profile executive to leave Pimco in 2014 wasn't actually Gross but Mohamed El-Erian, an investing legend in his own right. El-Erian had left the company once before (in 2006, to run Harvard University's famed endowment) but returned two years later as chief executive and co-chief investment officer. El-Erian has written that his resignation was instigated by his daughter who presented him with a list of 22 childhood milestones he missed as a result of Pimco's grueling work schedule. But it's clear that long-simmering tension with Gross was also a factor.
February 24
The Wall Street Journal published a behind-the-scenes account of incidents said to have led to El-Erian's departure, including one in which Gross seemed to taunt El-Erian in front of a more than a dozen colleagues. "I have a 41-year track record of investing excellence, what do you have?" Gross reportedly asked. In a separate incident, Gross is said to have compared his own investing prowess to the legendarily dominant race-horse Secretriat.
April 10
Bloomberg Businessweek put Gross on its cover with the headline, "Am I Really Such A Jerk?" The article allowed Gross to tell his side of the story. Another former Pimco chief executive Bill Thompson suggested Gross's hard-charging style was part of what made him such a success in the notoriously competitive bond markets. But the story also highlighted Gross's quirkiness, including episodes in which he spoke of himself in the third person. "Our Gross has not been a happy camper for the last two months," he was quoted as saying. "But an unhappy captain still has to steer the ship through the rocks."
May
Pimco appeared to regroup. In El-Erian's place, the firm promoted six executives, including Daniel Ivascyn, Morningstar's 2013 bond manager of the year, to serve as deputy co-chief investment officers reporting to Gross. And on May 27 the company announced it was re-hiring another former long-time executive, economist Paul McCullay. McCullay, whom Money's Pat Regnier called "the most interesting man on Wall Street," even agreed to chop off what financial news site DealBreaker called "his greatest asset": thick locks of flowing grey hair, more likely to be found on a new-age guru than a top Wall Street economist. (A photo suggests the mustache, at least, was allowed to stay.)
June 19
The firm's effort to reassure investors stalled when Gross took the stage at a Morningstar fund industry trade conference, attended by hundreds of portfolio managers, financial advisers and reporters. Gross' performance -- "antics" in the words of one trade publication -- included wearing sunglasses and calling himself "a pretty cool-looking dude." Instead of Secretariat, Gross this time compared himself to Justin Bieber as well as to a character from the 1962 spy movie The Manchurian Candidate. Gross jokingly suggested -- in a toss to the movie's plot -- inviting reporters to a poker game where he could hypnotize them. "I'll say, repeat after me. 'Bill Gross is the kindest, bravest, warmest and most wonderful human being you've ever met in your life.' Hopefully that will work," he reportedly said. The performance prompted a Journal story headlined: "Bill Gross Dons Shades, Attempts to Brainwash Media."
September 26
In a surprise move, Janus Capital Group -- a Denver-based mutual fund company one-tenth the size of Pimco and mostly known for stock rather than bond funds -- announced that it had poached Gross. The move instantly made headlines. Shares of Janus soared more than 40%. But word quickly trickled out that Gross's move was the result of a high-stakes confrontation within Pimco. Ivascyn, the man Pimco ultimately chose to replace Gross as chief investment officer, had threatened to leave if Gross stayed. Meanwhile, according to Bloomberg, an executive committee with the power to fire Gross had plans to meet to decide his future.
Late December
Almost three months after Gross's departure, it's hard to argue that either Gross or Pimco has come out a winner. While it's too early to judge the performance of Pimco Total Return in Gross' absence, many shareholders didn't wait around to find out. Investors yanked $27.5 billion in October and nearly $10 billion November, according to Reuters.
Meanwhile Gross's new vehicle, named Janus Global Unconstrained Bond, has grabbed $1.2 billion in investor assets. That suggests most of the money leaving Pimco went elsewhere rather than follow Gross -- but Janus CEO Richard Weil expressed confidence that Gross would pull out a win in the end. "Bill Gross is our Peyton Manning, that game-changing level of talent for us," Weil told Bloomberg, referring to the veteran NFL quarterback who joined the hometown Denver Broncos after an illustrious career with the Indianapolis Colts. "People are looking at us."